Action Men - Thai Art iPhone Case
In Stock



Battle of the Beauties
Gloss vs Matte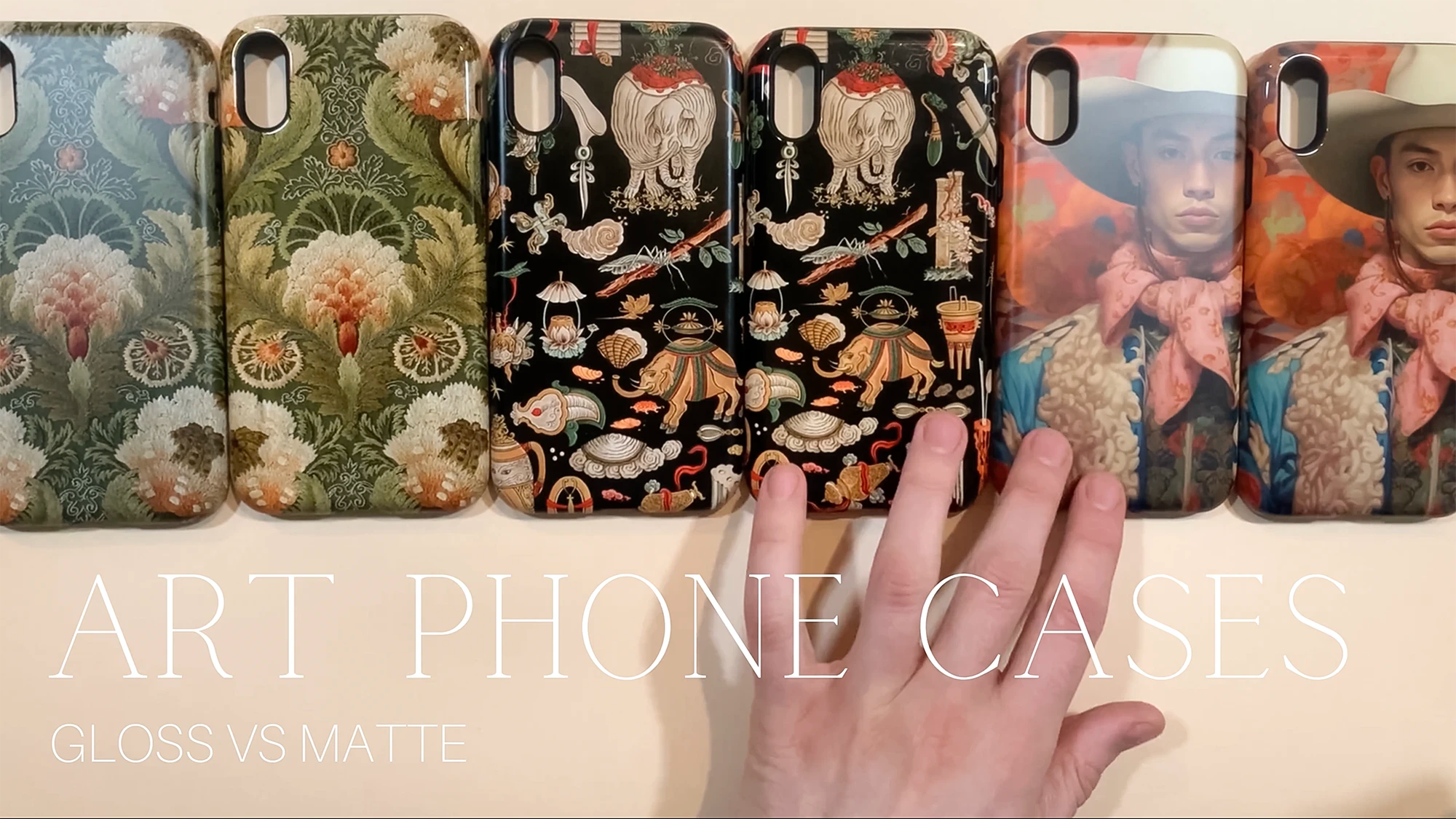 Thai Fine Art Phone Case
Immerse yourself in the captivating allure of Thai culture with our Action Men Artistic iPhone Case. Showcasing the rich tapestry of Thai art, each case is a canvas adorned with colorful illustrations of Thai warriors charging into battle. This Thai treasure charges across the intersection of tradition and modernity. Fusing Thai designs with ultra nerdy printing techniques for a stunning visual impact that lasts.
Designer Phone Case - Robust Protection, Striking Aesthetics
The Action Men - Art Phone Case isn't just a spectacle of Thai artistry. It's a guardian for your mobile device. Engineered to absorb shocks, the case passes drop-tests with flying colors, ensuring maximum protection for your iPhone. Our meticulous design includes a scratch-resistant, non-slip surface that repels oils, dust, and dirt while preserving a sleek, refined look. The raised rim secures your screen and camera against accidental damage, while vibrant, graphic printed designs make your phone stand out.
Thai Designer Phone Case - Exceptional Compatibility & Convenience
Designed for modern lifestyles, this Thai art phone case seamlessly accommodates your phone's features. Precise cut-outs ensure unhindered access to the camera and audio capabilities, while flexible raised sides allow effortless case removal or attachment. Indulge in the convenience of Bluetooth charging, transforming your phone into a truly mobile device. Celebrate the beauty of Thai art every day with the Action Men - Art Phone Case, your passport to protection, style, and functionality.
★★★★★
"So easy to put on. Looks and feels wonderful; smooth and strong." — Máire on Tulips by William Morris Phone Case
★★★★★
"Timeless. We love our new iPhone case for our daughter. Well made and beautifully designed." — Mark on Just The Headlines iPhone Case - B&W
★★★★★
"Love the cover. Such a happy photo. I've dropped the phone a few times, but the case has kept it from harm." — Linda on the Lemon Lime iPhone Case
★★★★★
"Snug and stylish. Both subtle and distinctive, matching every outfit but easy to find in a sea of devices. I'm often asked where I acquired such a fancy case!" — Alex on the Divine Order Case
★★★★
"So unique and distinctive. I've left it in places a few times, and people always know it's my phone and get it back to me, because it's so unique and distinctive." — Jules on the Showstopper iPhone Case - B&W
Yes, this phone is made from plastic... but we don't do junk. Meaning your new case is REACh, RoHS and TUVRheinland certified. Declared free from chemical nasties by very smart science people across the US and EU. Thanks, scientists!