Aigles et Pigeons by Maurice Pillard Verneuil Tough Phone Case
In Stock



Battle of the Beauties
Gloss vs Matte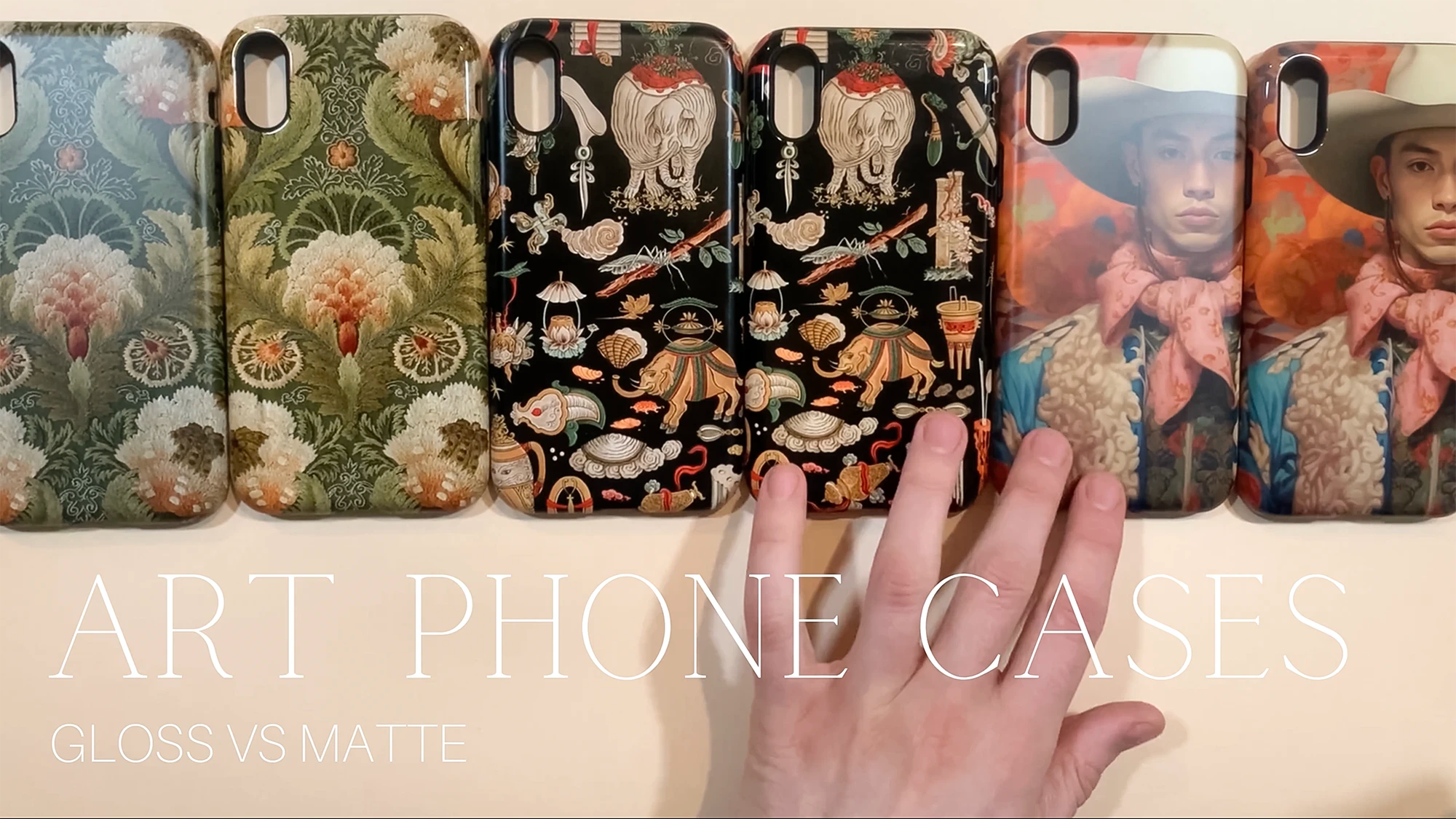 Tough Phone Case for the Ultimate Protection
Our Aigles et Pigeons by Maurice Pillard Verneuil tough phone case is the ultimate solution for protecting your phone. Our case features a dual-layered material designed to absorb shock and withstand impact, ensuring your phone stays safe and sound.
The outer coat is made from specialist impact-resistant plastic, which is lightweight and incredibly durable, ensuring maximum protection against accidental drops, scratches, and bumps. The black flexible silicone inner layer provides additional shock absorption, helping to reduce the risk of damage to your phone. With our tough phone case, you can be sure that your phone is always protected, even in the most demanding environments.
Stylish and Practical Design
Our tough phone case not only provides ultimate protection, but it also features a stylish and practical design. The case's slim design ensures your phone stays lightweight and easy to handle while still offering superior protection.
The elegant Aigles et Pigeons by Maurice Pillard Verneuil design adds a touch of sophistication to your phone, making it stand out from the crowd. The case's precise cutouts allow easy access to all buttons, ports, and controls without removing the case, making it a practical solution for everyday use.
★★★★★
"So easy to put on. Looks and feels wonderful; smooth and strong." — Máire on Tulips by William Morris Phone Case
★★★★★
"Timeless. We love our new iPhone case for our daughter. Well made and beautifully designed." — Mark on Just The Headlines iPhone Case - B&W
★★★★★
"Love the cover. Such a happy photo. I've dropped the phone a few times, but the case has kept it from harm." — Linda on the Lemon Lime iPhone Case
★★★★★
"Snug and stylish. Both subtle and distinctive, matching every outfit but easy to find in a sea of devices. I'm often asked where I acquired such a fancy case!" — Alex on the Divine Order Case
★★★★
"So unique and distinctive. I've left it in places a few times, and people always know it's my phone and get it back to me, because it's so unique and distinctive." — Jules on the Showstopper iPhone Case - B&W
Yes, this phone is made from plastic... but we don't do junk. Meaning your new case is REACh, RoHS and TUVRheinland certified. Declared free from chemical nasties by very smart science people across the US and EU. Thanks, scientists!