Aigles et chêne by Maurice Pillard Verneuil - Art Phone Case
In Stock



Battle of the Beauties
Gloss vs Matte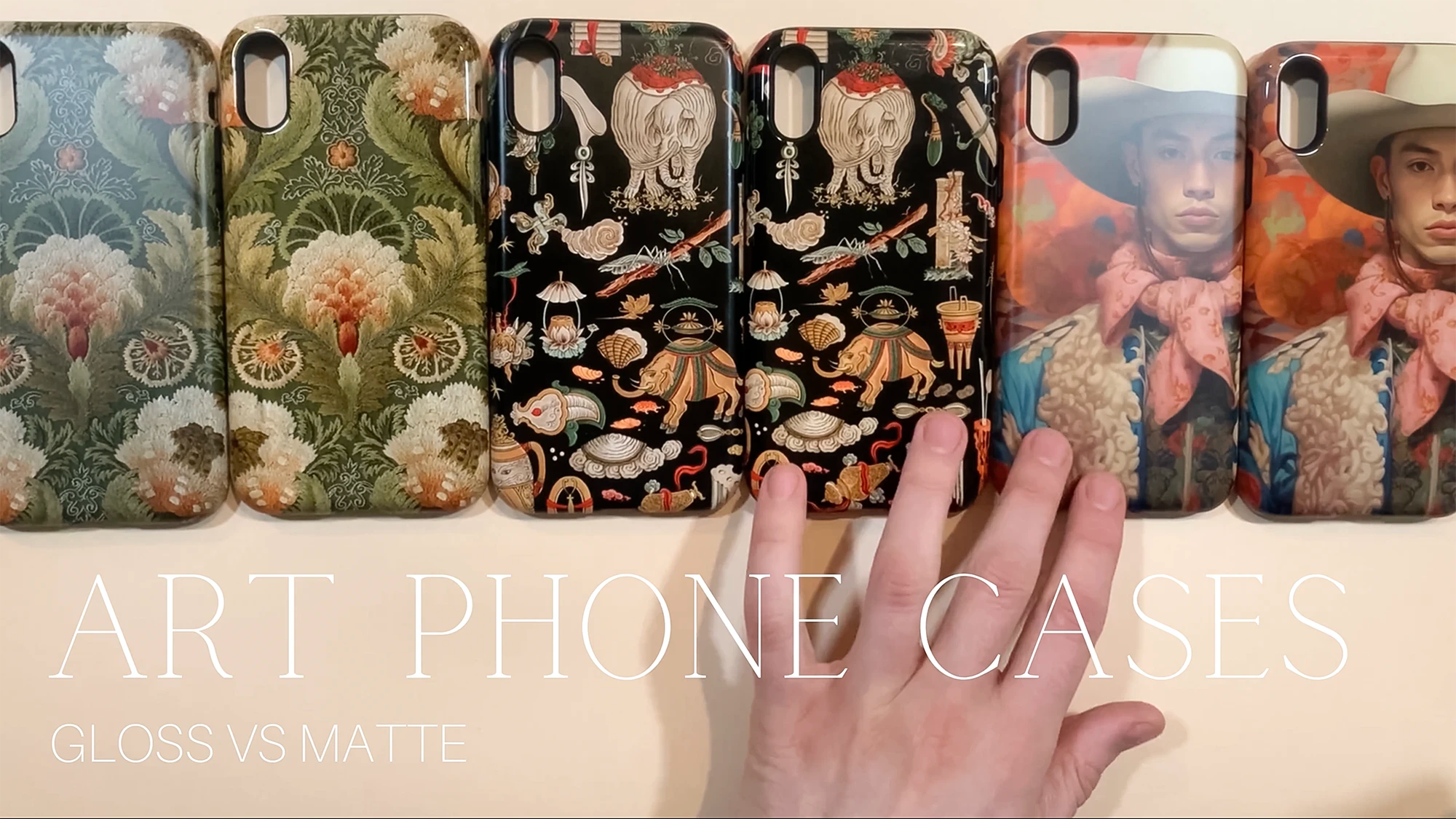 Unleash Your Style with Art Nouveau Elegance
Step into the world of Art Nouveau with our Aigles et chêne phone case, a masterpiece by the renowned French artist, Maurice Pillard Verneuil. This vintage artwork, featuring majestic eagles and a towering oak, is a testament to Verneuil's intricate and stylized decorative style.
A Fusion of Nature and Artistry
The Aigles et chêne design is a perfect blend of vibrant colors, intricate patterns, and meticulous attention to detail. Verneuil's unique artistic vision and mastery of the Art Nouveau style are evident in the organic motifs and nature-inspired elements that adorn this phone case.
Ethical, High-Quality, and Sustainable
Our Aigles et chêne phone case is not just a piece of art; it's a statement of your commitment to ethical products and sustainable businesses. Made with high-quality materials, this case ensures durability while adding an artistic touch to your everyday life.
Make the Art Nouveau Statement Today
Don't just protect your phone; adorn it with a piece of history. Order your Aigles et chêne phone case today and carry a piece of Art Nouveau wherever you go.
★★★★★
"So easy to put on. Looks and feels wonderful; smooth and strong." — Máire on Tulips by William Morris Phone Case
★★★★★
"Timeless. We love our new iPhone case for our daughter. Well made and beautifully designed." — Mark on Just The Headlines iPhone Case - B&W
★★★★★
"Love the cover. Such a happy photo. I've dropped the phone a few times, but the case has kept it from harm." — Linda on the Lemon Lime iPhone Case
★★★★★
"Snug and stylish. Both subtle and distinctive, matching every outfit but easy to find in a sea of devices. I'm often asked where I acquired such a fancy case!" — Alex on the Divine Order Case
★★★★
"So unique and distinctive. I've left it in places a few times, and people always know it's my phone and get it back to me, because it's so unique and distinctive." — Jules on the Showstopper iPhone Case - B&W
Yes, this phone is made from plastic... but we don't do junk. Meaning your new case is REACh, RoHS and TUVRheinland certified. Declared free from chemical nasties by very smart science people across the US and EU. Thanks, scientists!