Noble Woman - Portraits of Actors - Toyohara Kunichika - Art Phone Case
In Stock
— Free shipping to US, UK, AUS + NZ
— Produced in: USA, UK, EU + AUS

— Change of heart? 30 day returns
— This treasure = 3x the good



Battle of the Beauties
Gloss vs Matte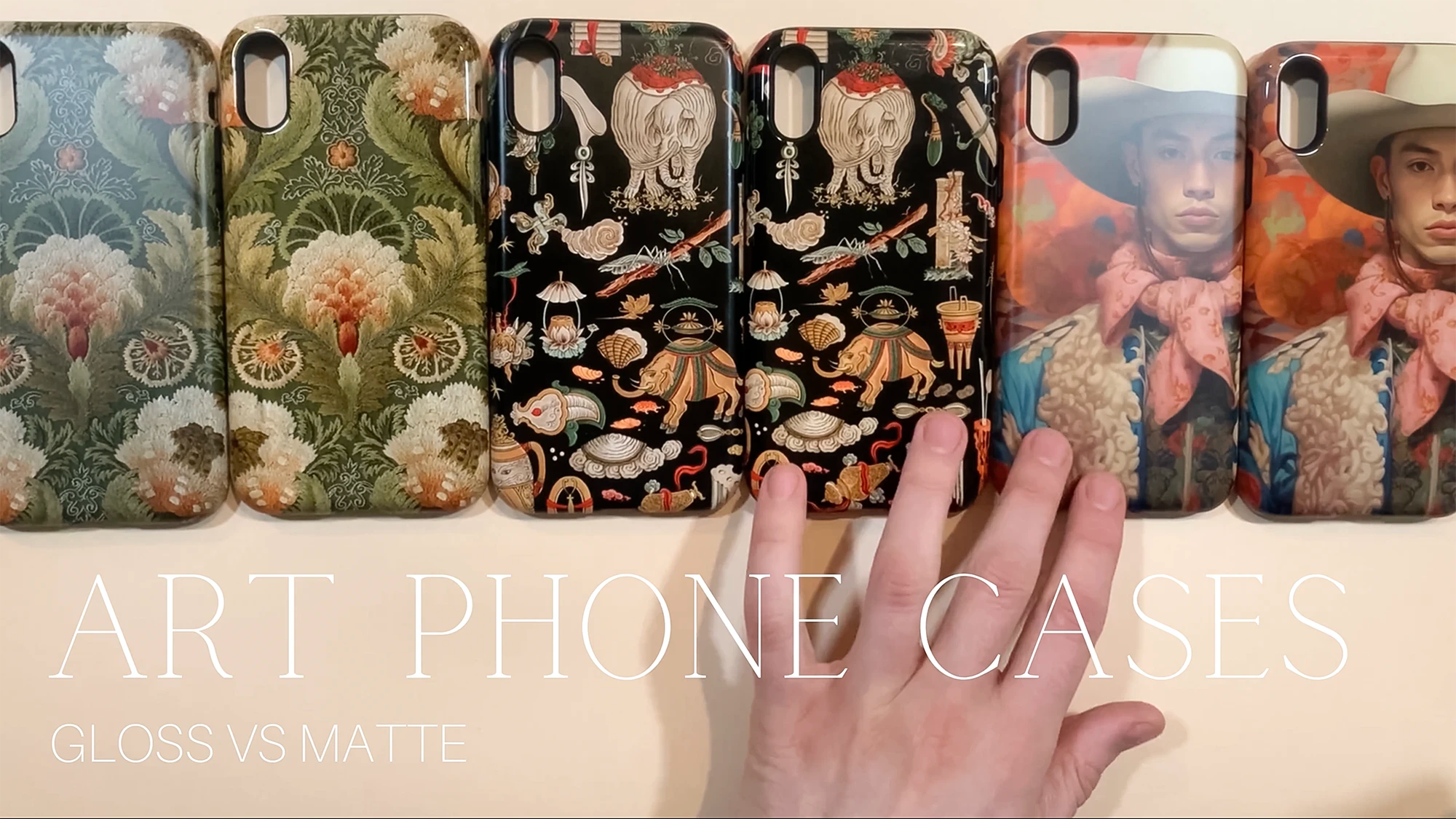 Japanese Designer Phone Case - Enchanting Kabuki Theater Imagery
Step into the world of traditional Japanese art and design with the Noble Woman Art Phone Case. This captivating ukiyo-e phone case showcases the magic of a legendary kabuki actor. Transporting you to the heart of Japan's cultural heritage.
Toyohara Kunichika Case: A Master of Ukiyo-e Art
Experience the intricate craftsmanship of Toyohara Kunichika, a renowned ukiyo-e artist who masterfully captured the essence of kabuki theater in his bright and bold designs. His striking portraits of actors come to life on this phone case, paying homage to the antique woodblock printing technique that defined a pivotal era in Japanese art history.
Magsafe Tough Case - Timeless Elegance x Modern Functionality
Safeguard your phone in style with this unique illustration, fusing Japanese culture and contemporary practicality. This tough MagSafe phone case has clear, open ports for connectivity and supports bluetooth charging. Carefully constructed with moulds that precisely match the dimensions of the device to ensure the best possible fit. Featuring a high-quality colour print which is fully 3D wrapped around the entire body of the case; covering all corners, sides and edges equally. 
The Noble Woman phone case not only offers a glimpse into the world of traditional Japanese performance art but also serves as a stylish accessory that celebrates the rich history and timeless beauty of Japanese culture.
★★★★★
"So easy to put on. Looks and feels wonderful; smooth and strong." — Máire on Tulips by William Morris Phone Case
★★★★★
"Timeless. We love our new iPhone case for our daughter. Well made and beautifully designed." — Mark on Just The Headlines iPhone Case - B&W
★★★★★
"Love the cover. Such a happy photo. I've dropped the phone a few times, but the case has kept it from harm." — Linda on the Lemon Lime iPhone Case
★★★★★
"Snug and stylish. Both subtle and distinctive, matching every outfit but easy to find in a sea of devices. I'm often asked where I acquired such a fancy case!" — Alex on the Divine Order Case
★★★★
"So unique and distinctive. I've left it in places a few times, and people always know it's my phone and get it back to me, because it's so unique and distinctive." — Jules on the Showstopper iPhone Case - B&W
Yes, this phone is made from plastic... but we don't do junk. Meaning your new case is REACh, RoHS and TUVRheinland certified. Declared free from chemical nasties by very smart science people across the US and EU. Thanks, scientists!