Monkey Magic Framed & Mounted Print
In Stock
'Love my framed print. Colors are vibrant and the framing is very professionally done.' - Sylvie (AUS)
— Fine art paper: Enhanced matte finish
— Water-based inks: vibrant and non-toxic
— Ready to hang: fully strung framed print with perspex glaze
— 100% forest friendly: FSC® certified frame, art paper and mount board
— Free shipping: USA, UK, select EU + AUS
— Produced in: USA, UK, EU + AUS
— Change of heart? 30 day returns



Everyday Fine Art
Ready to Hang on Arrival... or Hang About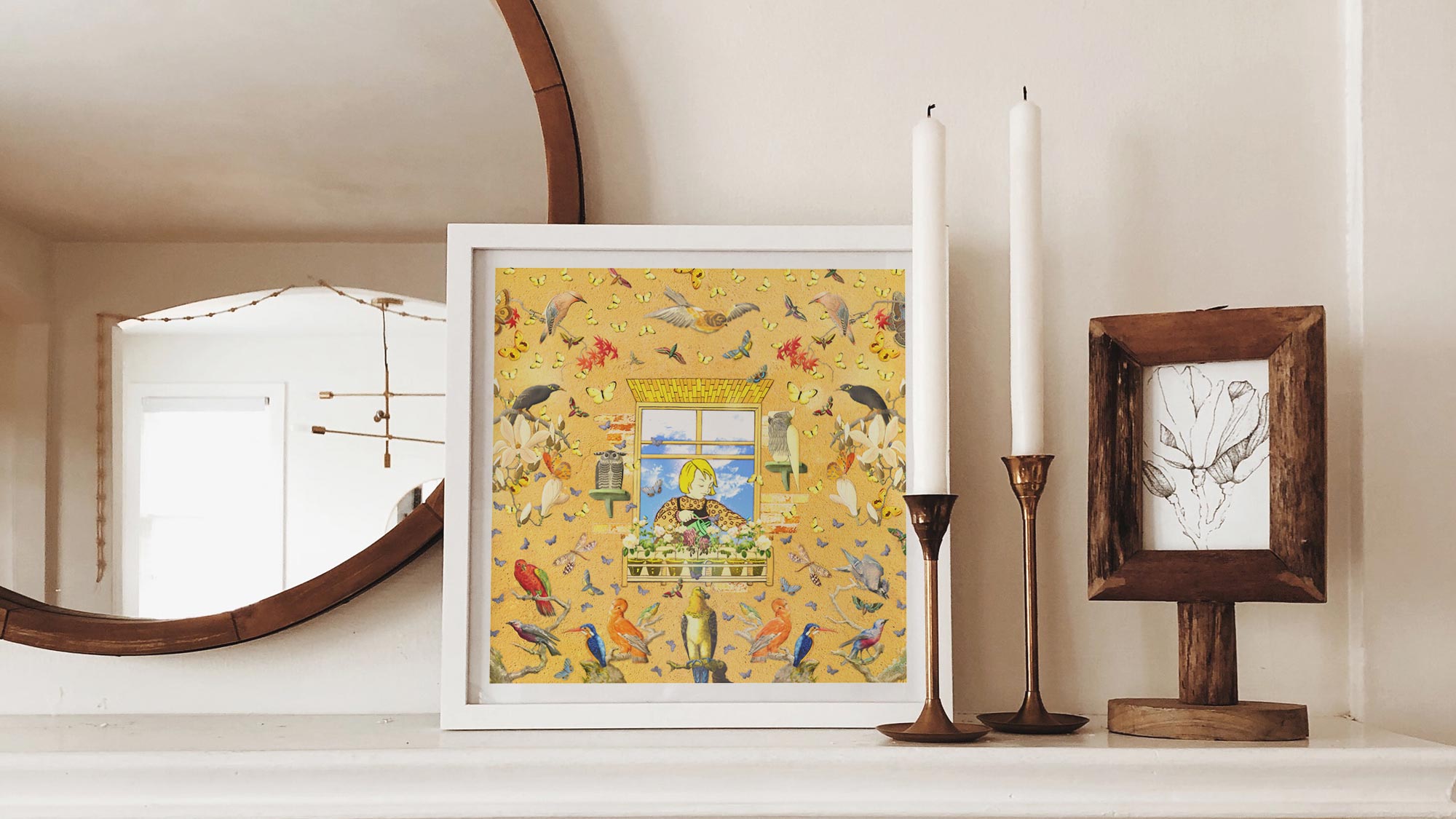 Exquisite Thai Artistry: Hanuman Art & Decor
Immerse yourself in Thai culture with our Monkey Magic framed print, a striking representation of the revered Hanuman deity. This splendid piece displays a majestic black monkey, adorned with opulent golden ornaments, merging traditional Thai artwork with a hint of the extraordinary. This artwork is not just a testament to Thai traditional art, but also a homage to the Hindu monkey god that bridges cultures, making it a unique piece of Hanuman wall decor.
Supreme Craftsmanship: Framed Fine Art Print
Crafted with precision and care, our Monkey Magic print arrives ready to adorn your walls. Encased in a robust yet lightweight frame available in black, white, or natural finish, this artwork is accentuated by a satin laminated finish for extra protection. The square profile of the frame, measuring 20mm (front face) by 23mm (depth from wall), adds a modern touch to this vintage Hanuman inspired art piece.
Museum-Quality Materials: Fine Art Prints & Sustainability
Our Monkey Magic print is more than just a visual delight. We utilize premium heavyweight fine art print material, creating a smooth, clean finish that enhances the intricate details of the artwork. The matte finish of our fine art prints emphasizes different highlights and tones, resulting in a stunning work of art. Our commitment to sustainability is uncompromised, as we use high-quality, sustainably sourced wood and FSC certified enhanced matte art paper.
Ready To Hang On Arrival
Delivered fully strung and ready to hang right out of the box.
Milled with simple, clean lines. Presented with a satin finish.
Lightweight and robust.
Perspex glaze.
Satin laminated finish for added protection.
Delivered Safe 'n' Sound
Delivered in rigid, double-walled corrugated cardboard box, ensuring maximum protection.
3 Frame Colors
Available in black, white or natural.
Frame has a square profile measuring 20mm (front face) by 23mm (depth from wall).
Enhanced Matte Art Paper
A premium quality heavyweight fine art print material with a smooth, clean finish. This museum-quality paper is extremely consistent and works perfectly with large, full colour graphics or illustrations.
The matte finish emphasises different highlights and tones in the source artworks; helping to create stunning works of art.
Forest Stewardship Council — Inside & Out
Created from high-quality, sustainably sourced wood (FSC certified).
FSC Certified enhanced matte art paper
Flush surface mount — "conservation grade", sustainably sourced, 100% acid free, and will not discolor or fade with age.