Family Affair Framed & Mounted Print
In Stock
'Love my framed print. Colors are vibrant and the framing is very professionally done.' - Sylvie (AUS)
◎ Free global shipping: carbon neutral, too
◎ FSC® certified—100% forest friendly

◎ Produced in USA, EU, UK + AU
◎ This treasure = 3x the good

Framed Fine Art Delivered To Your Door
Produced, Packed and Shipped in 72hr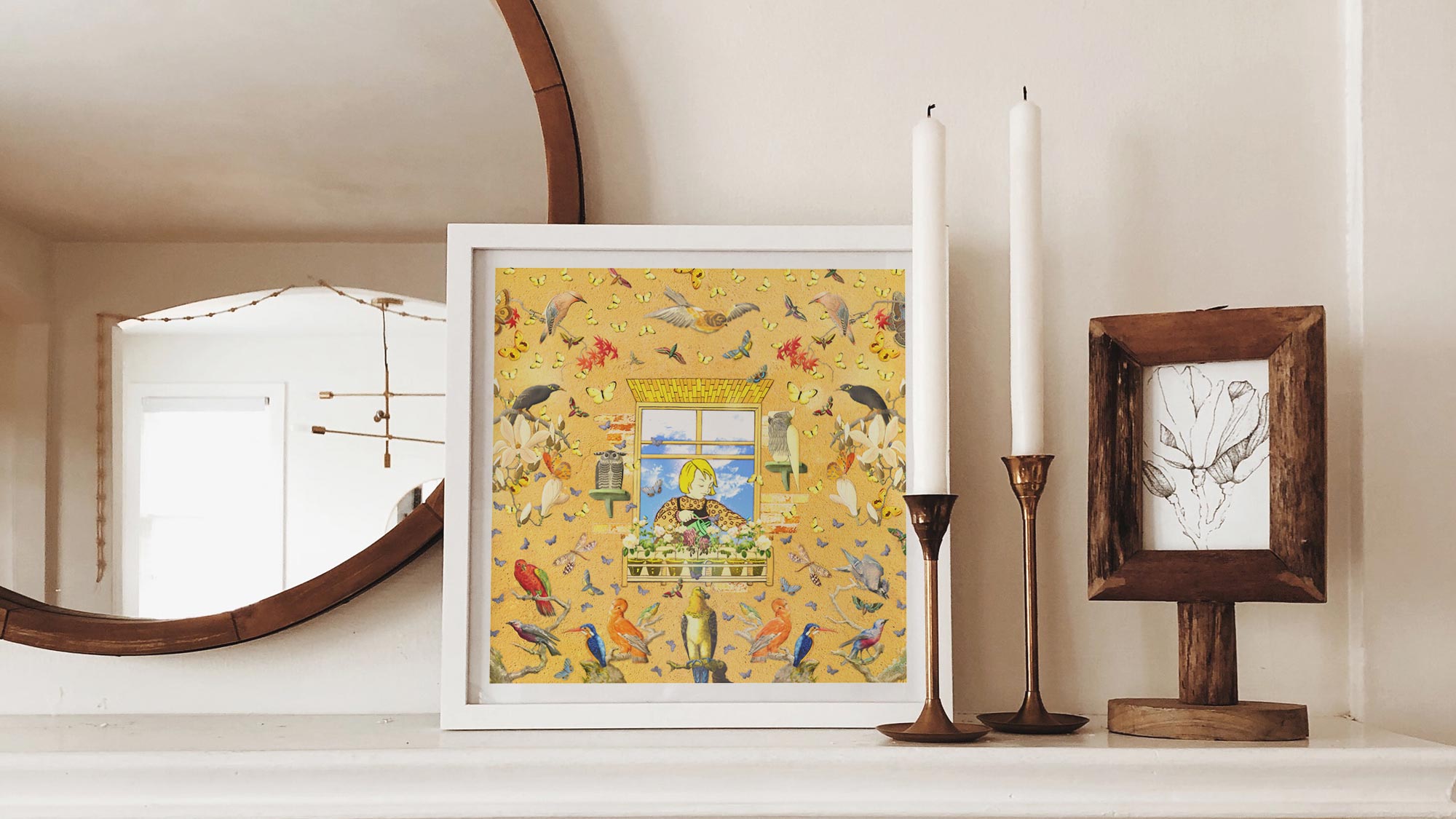 Instant Artistry with "Family Affair" Framed Print
Immerse your surroundings in the tranquil aura of the desert with our "Family Affair" framed print. This exquisite piece showcases the resilient beauty of cacti captured through the lens of high-definition photography. The fine art print, elegantly framed, will infuse a dash of botanical elegance into your space.
Unpacking Simplicity & Style
Your new conversation-starter arrives ready to adorn your wall straight out of the box. Milled with minimalist lines and a silky satin finish, the lightweight yet sturdy frame is a testament to understated sophistication. Our perspex glaze and satin-laminated finishing ensure your art remains vibrant and protected. Choose from black, white, or natural frame shades to complement your décor style.
Sustainable Art that Speaks Volumes
Our "Family Affair" print is more than just a beautiful piece of desert-themed artwork. It's a commitment to our planet. Printed on enhanced matte art paper, the heavy-weight, museum-quality material delivers a smooth, clean finish, allowing the striking cacti photograph to shine. This print is created from FSC certified wood and paper, ensuring your art is both breathtaking and environmentally responsible.
Ready To Hang On Arrival
Delivered fully strung and ready to hang right out of the box.
Milled with simple, clean lines. Presented with a satin finish.
Lightweight and robust.
Perspex glaze.
Satin laminated finish for added protection.
Delivered Safe 'n' Sound
Delivered in rigid, double-walled corrugated cardboard box, ensuring maximum protection.
3 Frame Colors
Available in black, white or natural.
Frame has a square profile measuring 20mm (front face) by 23mm (depth from wall).
Enhanced Matte Art Paper
A premium quality heavyweight fine art print material with a smooth, clean finish. This museum-quality paper is extremely consistent and works perfectly with large, full colour graphics or illustrations.
The matte finish emphasises different highlights and tones in the source artworks; helping to create stunning works of art.
Forest Stewardship Council — Inside & Out
Created from high-quality, sustainably sourced wood (FSC certified).
FSC Certified enhanced matte art paper
Flush surface mount — "conservation grade", sustainably sourced, 100% acid free, and will not discolor or fade with age.
Manufacture
Our framed giclée prints are produced on demand to minimize energy use and paper waste. They're also printed as close to you as possible, helping reduce carbon emissions while getting your treasure delivered faster. Win win!
• Manufactured in the USA, UK, EU & AUS
Materials and print technology
• Printing method: Giclée
• Materials: Forest Stewardship Council certified paper, mounts and wood + perspex & water-based inks
1. How Long Should My Wall Art Last?
Wanderlost & Found giclée prints are printed on durable Epson paper of archival quality—an industry measurement of how long an image will last without its color fading or changing tones. If cared for correctly, your print should remain bright and vivid for 25 years or more.
Still, some basic precautions are in order, because all color prints fade over time. It doesn't matter what process was used to make the print. So we've included tips in this FAQs section to help keep your new wall art looking fresh and lustrous for as long as possible.
—
2. How Do I Handle My Wall Art?
The poster is fingerprint resistant, but natural skin oils or other contaminants can transfer to the print. We recommend you wash and dry your hands before touching the photograph.
Use both hands and support the back of the poster when picking it up.
Never attempt to rub the surface of the image with your finger or fingernail as this could scratch the surface of the print.
Do not write on the back of the poster. Inks and pens can penetrate the surface and damage the item. Use a soft pencil (B grade) instead.
—
3. How Do I Clean My Wall Art?
Dust with a clean, dry, soft rag.
Never use cleaning products or water as this may permanently damage the print.
—
4. What Glaze Should I Use To Protect My Wall Art?
Glazing is important to protect the print from various types of damage resulting from sources such as smoke, ozone, cooking fumes and human touch or abrasion.
Glass is best. It is inexpensive, easy to cut, chemically inert, and resistant to scratches.
—
5. How Should I Frame My Wall Art?
Framing will provide protection by shielding against dirt, dust, pollution and temperature changes. NB: We strongly recommend acid free frames, matts and other materials.
We do not recommend that you use glues, sprays or adhesive tapes on your photographs to secure them in a frame. Archival quality corner mounts are the best method of securing your prints.
—
6. How Should I Hang My Wall Art?
Unmounted prints and posters are especially vulnerable to crescent moon-shaped creases. Always lift the print by opposite corners (for example, top left and bottom right), letting the print gently bow or sag in the middle.
Never hang your print in direct sunlight, regardless of the type of glazing or frame that's used. Colour photographs are more vulnerable and will fade faster than black-and-white.
Avoid extreme fluctuations in moisture and temperature. Excessive fluctuations between dryness and humidity, or extreme heat and cold can negatively affect the state of your print. Heat can speed up the degradation of the paper. If the humidity is too high, be on the lookout for mould.
•••
Your Purchase Makes 3x Real-World Impacts:
1. Every treasure on our store is socially responsible — ethically produced by artists, makers, crafters and creators paid fair wages in safe and generous working environments.
2. Every treasure has local & sustainable giveback baked in through our partnership with Buy1Give1 — so your purchase directly impacts people's lives, helping communities across the world thrive.
3. Every treasure = 1 tree planted through our partnership with the Eden Reforestation Project — if you purchase 3 treasures, we plant 3 trees, because less isn't always more.
Everything we buy is a vote for the world we want to live in...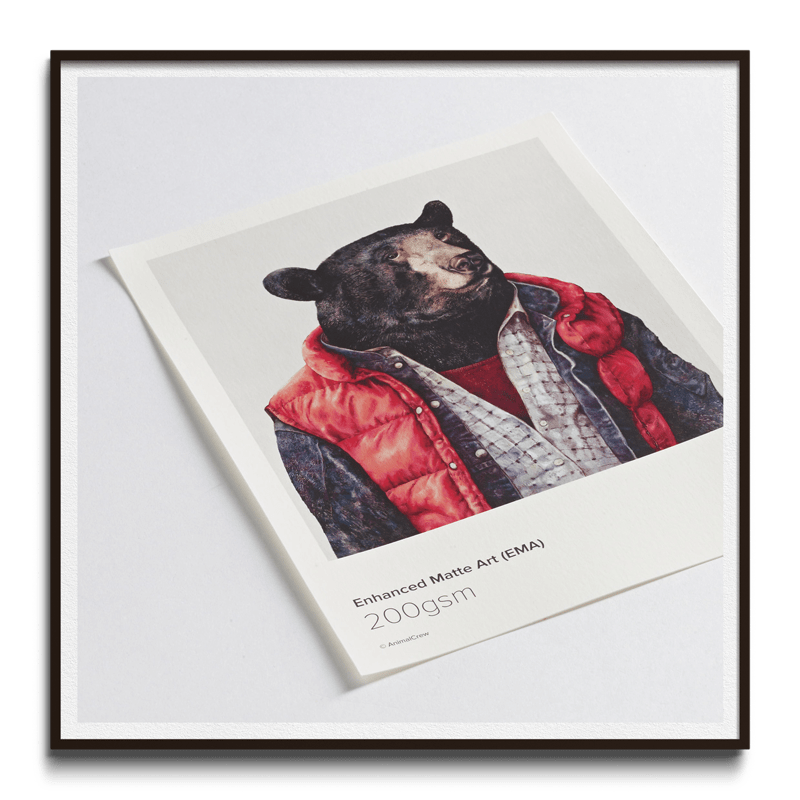 Museum Quality Paper
Enhanced Art Paper
With a smooth, clean finish, this museum-quality paper is extremely consistent.
Working perfectly with large, full color graphics or illustrations.
Lush, Water-Based Inks
Eco-Luxe
Your new framed art print will be printed with luminous, water-based inks.
Our water-based, child-safe eco-inks are as vivid and vibrant as traditional inks, but they're non-PVC, 100% non-hazardous, toxin-free, vegan friendly and sunlight-resistant, so your print stays bold & bright.
Sustainably Sourced
3 Frame Colors
Created from high-quality wood, milled with simple clean lines and presented with a satin finish.
Available in black, white, or natural.
100% Forest Friendly
Flush Surface Mount
The Forest Stewardship Council certifies all our mounts. So they're 'conservation grade', sustainably sourced, 100% acid free, and will not discolor or fade with age.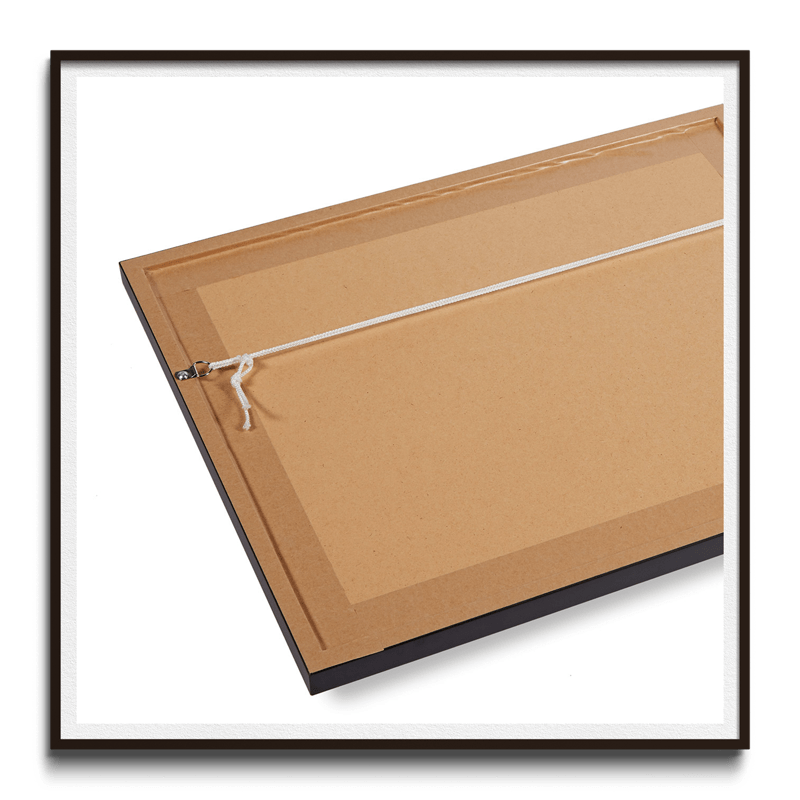 Delivered Fully Strung
Hang On Arrival
Lightweight and robust, your new treasure will be shipped in a double-walled cardboard box, ensuring maximum protection on its journey from us to you.
FSC® CERTIFIED
Forest Friendly
All the wood and paper used to produce your new treasure is forest friendly.
The Forest Stewardship Council certified your artwork is an all-around Earth lover.