Emerald City - Heavy Duty Reusable Grocery Bag
In Stock
— Tough cookie: holds up to 33lb / 15kg
— Water-based inks: vibrant and non-toxic
— Juuuuust right: 15 x 15" / 38 x 38cm
— Free shipping: USA, UK, select EU + AUS
— Produced in: USA + EU + MEX
— Change of heart? 30 day returns
— This treasure = 3x the good



Up Close With 3 Tough Totes
Anything's Printable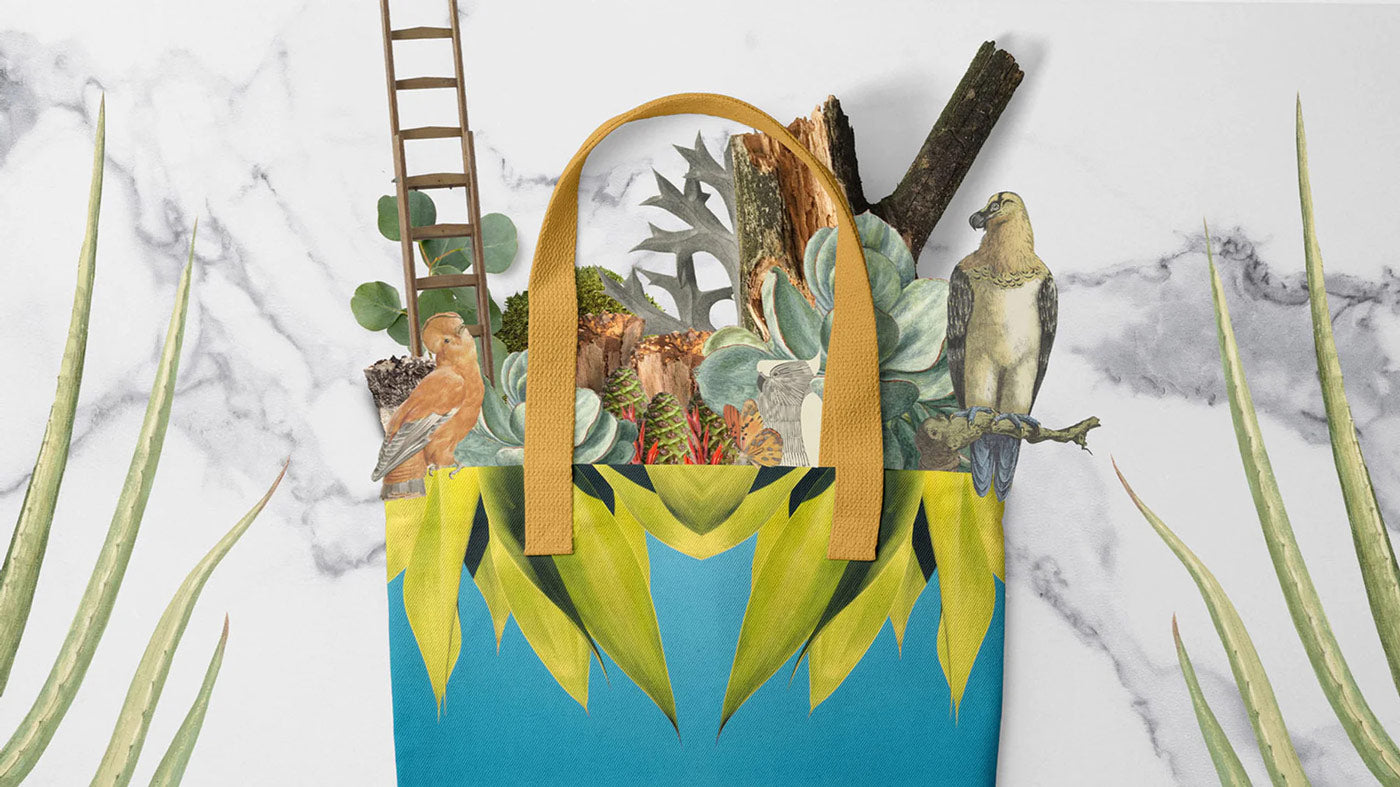 Emerald City Reusable Shopping Tote Bag
Attention shoppers! Introducing the Emerald City Tote Bag – a distinctive blend of practicality and panache. Its vivid HD design, straight from the lively streets of Sydney, is a declaration of your unique fashion sense, a beacon of style that adds a playful touch to every ensemble at any occasion.
More than a Stylish Grocery Bag
Beyond aesthetics, this tote's versatility will keep you coming back for more. Be it a workout session at the gym, a leisurely day at the beach, a quick supermarket run, or an enchanting evening at the theatre – this is your all-in-one carry-all. Perfectly sized to fit a range of items from groceries, novels, tech essentials to wine bottles, this tote easily transforms from a stylish accessory to a functional necessity.
Heavy Duty Craftsmanship
Elevating your desires for durability and style, the Emerald City Tote Bag is crafted from heavy-duty canvas to support up to 44lbs. With its robust construction, this 15"x15" tote is ready to bear your daily load for years to come, all the while keeping you in vogue.
Make this versatile, resilient, and stylish Emerald City Tote Bag yours and elevate your everyday fashion game...
Size: 15″ × 15″ (38.1 × 38.1 cm)
Handle length 11.8″ (30 cm), width 1″ (2.5 cm)
Capacity: 2.6 US gal (10 l)
Max weight: 33lbs (15 kg)
Bag: 100% spun polyester—a durable weave fabric that feels as soft as cotton, but is wrinkle resistant, allergen free, and can be machine washed to your heart's content
Handles: 100% natural cotton bull denim
Inks: Mimiaki water-based pigment inks are eco-friendly, CPSIA compliant and Oeko-Tex™ certified. That means they're safe for kids and reduce environmental waste. Bonus: they have a high washing colorfast AATCC rating of 4.
★★★★★
No ordinary tote. This guy's sturdy. My go-to for groceries, gym, even the beach. Big thumbs up! — Farida A. on the Heartichoke Tote - Lemon Butter

★★★★
"I was supposed to give this to my Mum as a present. I didn't! I liked it too much." — Anna B. on the Little Green Man Tote - Desert Trail
★★★★★
Lovely unique bag bought for son's girlfriend. She loved it. Excellent delivery even though country in lockdown." — Patricia J. on the Divine Order Tote
★★★★★
"Strong and beautiful. Easy to carry. Colours are great. Came out as new when I washed it." — Máire S. on the Oh So Succulent Tote