Adele Bloch-Bauer by Gustav Klimt - Art Phone Case
In Stock



Battle of the Beauties
Gloss vs Matte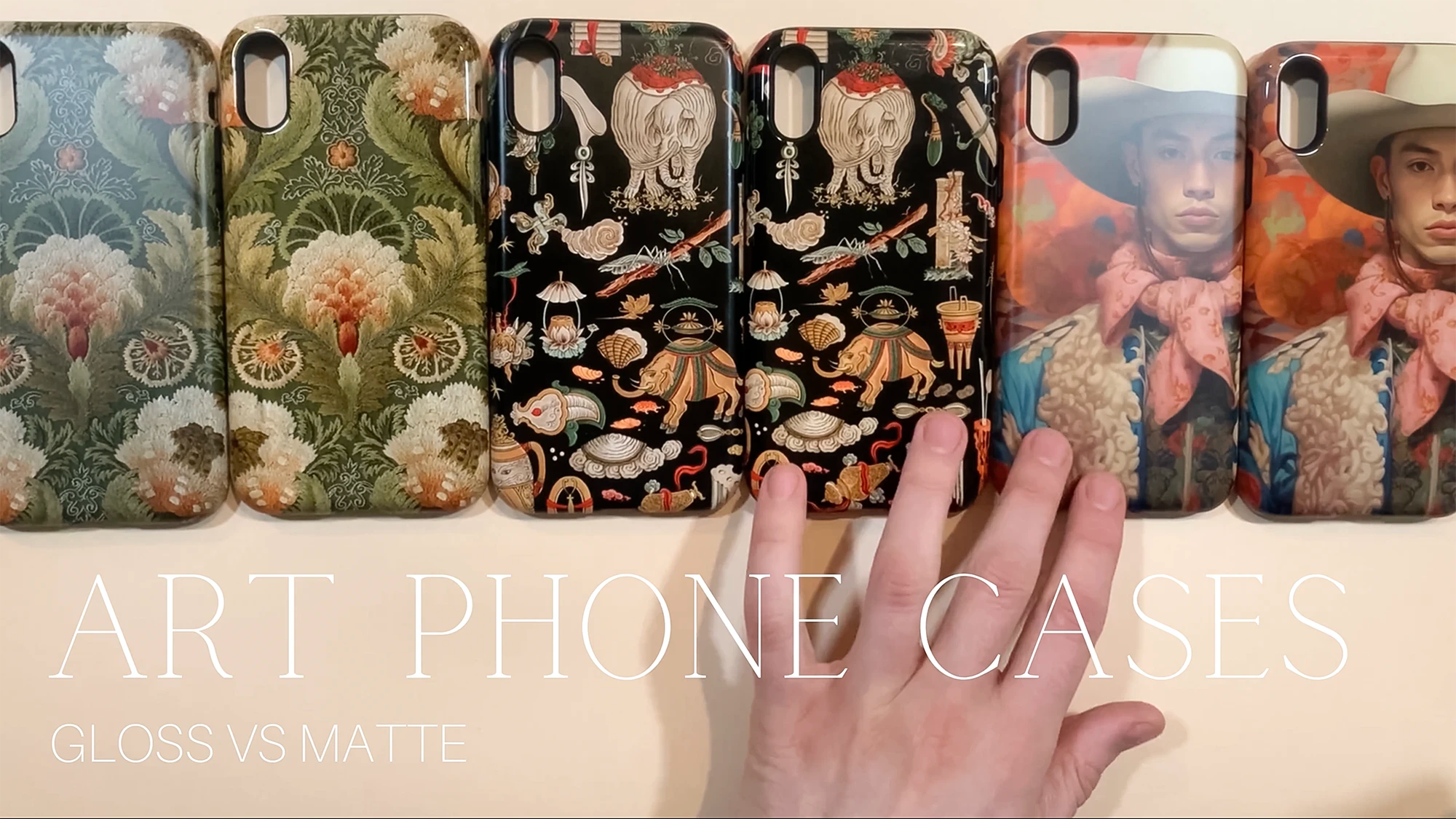 Sublime Protection with Gustav Klimt's Masterpiece
Capture the attention of art lovers and tech enthusiasts alike with our Gustav Klimt's Adele Bloch-Bauer Fine Art Phone Case. This unique accessory, featuring the iconic portrait of the Viennese Jewish banking family heiress, is more than just a phone case - it's a statement of style and sophistication.
Uncompromised Safety in a Work of Art
Our phone case is not just about the stunning Art Nouveau design. It's also about providing top-notch protection for your device. Engineered with a tough, drop-tested material, this case ensures shock-absorbency for your iPhone or Samsung Galaxy. Its scratch-resistant surface guards against oils, dust, and dirt, while the raised rim design protects your screen and camera from accidental damage.
A Perfect Fit for Your Lifestyle
Experience the perfect blend of form and function with our meticulously engineered phone case. It fits like a glove over your phone's camera and audio features, ensuring uninterrupted usage. Plus, with its flexible raised sides, you can easily switch cases to match your mood or outfit.
Stay Charged, Stay Mobile
With our case's Bluetooth charging compatibility, you can power up wherever you are. So why wait? Embrace the fusion of Austrian Art Nouveau and modern technology with our Adele Bloch-Bauer Fine Art Phone Case.
★★★★★
"So easy to put on. Looks and feels wonderful; smooth and strong." — Máire on Tulips by William Morris Phone Case
★★★★★
"Timeless. We love our new iPhone case for our daughter. Well made and beautifully designed." — Mark on Just The Headlines iPhone Case - B&W
★★★★★
"Love the cover. Such a happy photo. I've dropped the phone a few times, but the case has kept it from harm." — Linda on the Lemon Lime iPhone Case
★★★★★
"Snug and stylish. Both subtle and distinctive, matching every outfit but easy to find in a sea of devices. I'm often asked where I acquired such a fancy case!" — Alex on the Divine Order Case
★★★★
"So unique and distinctive. I've left it in places a few times, and people always know it's my phone and get it back to me, because it's so unique and distinctive." — Jules on the Showstopper iPhone Case - B&W
Yes, this phone is made from plastic... but we don't do junk. Meaning your new case is REACh, RoHS and TUVRheinland certified. Declared free from chemical nasties by very smart science people across the US and EU. Thanks, scientists!