Aviary Green / White Pattern Art Phone Case
In Stock



Battle of the Beauties
Gloss vs Matte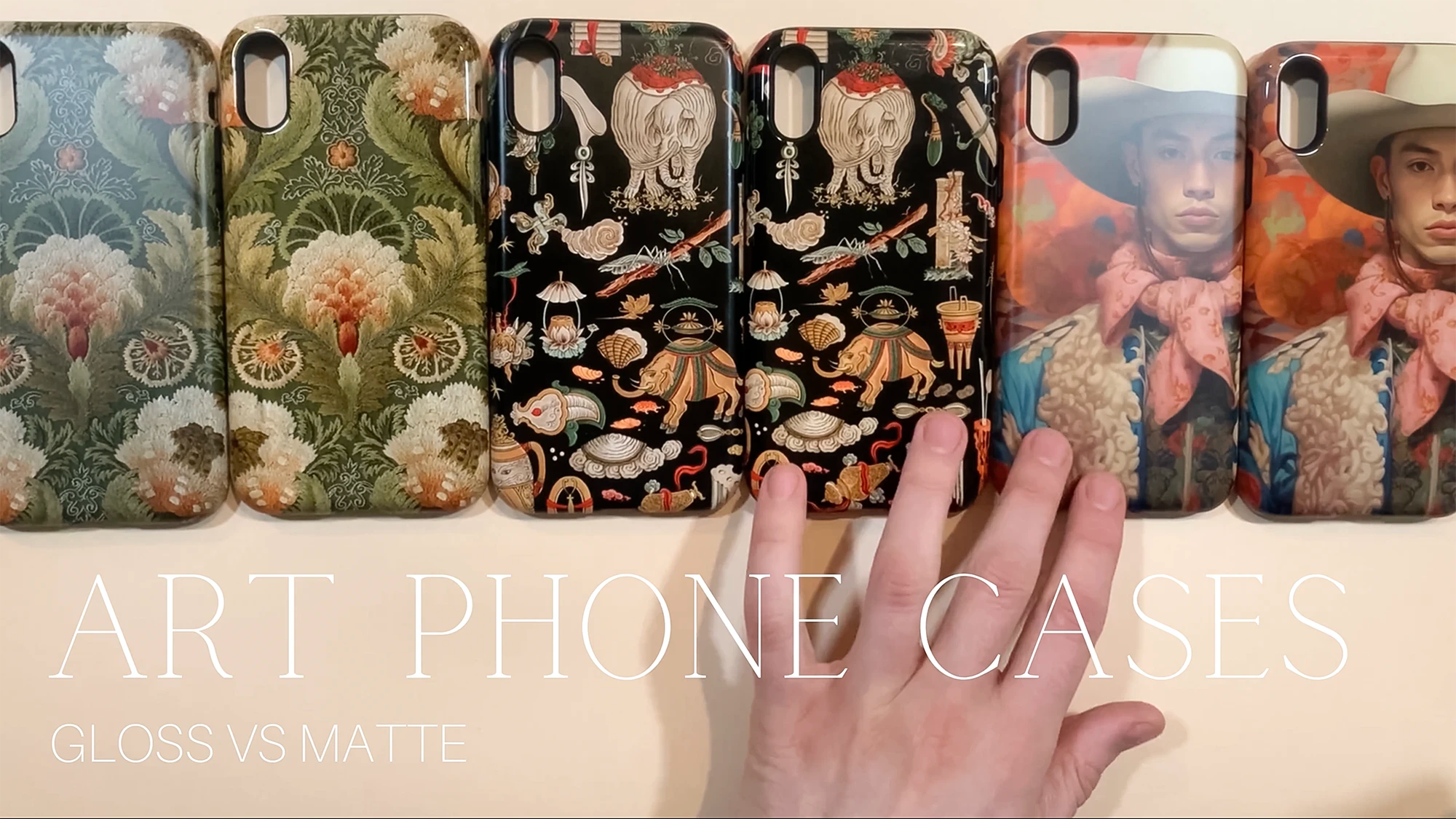 Exquisite Avian Pattern
Witness a marvellous symbiosis of art and technology with our Aviary Green Tough Phone Case. Majestically coated in a vibrant fusion of verdant hues and pure white, the case showcases an intricate bird pattern, revealing the whimsical world of avifauna in the wilderness. More than just a mere smartphone cover, it's a statement piece that adds a beguiling touch to your Samsung Galaxy.
Unyielding Guardian
Engineered for resilience, the Aviary Green Tough Phone Case has aced rigorous drop-tests, making it your trusted ally for shock-absorption. The scratch-resistant, non-slip surface, adorned in a chic finish, offers an unwavering grip. This mobile protector actively fights off oils, dust, and dirt, while its raised rim architecture diligently guards your device's camera and screen against unforeseen damage. Your Samsung Galaxy is secured within a fortress of dependable protection.
The Harmonious Fusion of Aesthetics and Utility
With meticulous precision, this device casing fits snugly over your mobile's camera and audio features, all while maintaining its visual appeal. UV printing techniques and premium-grade inks ensure the artistic essence of your avian design stays radiant for longer. Need a change? The flexible raised sides enable effortless case removal and attachment, aligning perfectly with your fluctuating moods. Experience the freedom of Bluetooth charging and take your truly mobile lifestyle to the next level.
★★★★★
"So easy to put on. Looks and feels wonderful; smooth and strong." — Máire on Tulips by William Morris Phone Case
★★★★★
"Timeless. We love our new iPhone case for our daughter. Well made and beautifully designed." — Mark on Just The Headlines iPhone Case - B&W
★★★★★
"Love the cover. Such a happy photo. I've dropped the phone a few times, but the case has kept it from harm." — Linda on the Lemon Lime iPhone Case
★★★★★
"Snug and stylish. Both subtle and distinctive, matching every outfit but easy to find in a sea of devices. I'm often asked where I acquired such a fancy case!" — Alex on the Divine Order Case
★★★★
"So unique and distinctive. I've left it in places a few times, and people always know it's my phone and get it back to me, because it's so unique and distinctive." — Jules on the Showstopper iPhone Case - B&W
Yes, this phone is made from plastic... but we don't do junk. Meaning your new case is REACh, RoHS and TUVRheinland certified. Declared free from chemical nasties by very smart science people across the US and EU. Thanks, scientists!