Arjuna the Gay Cowboy - Framed Canvas - LGBTQ Art
In Stock
+ 38mm stretched cotton canvas
+ 100 year color guarantee
+ FSC® certified sustainably sourced wood
+ Produced in US, UK, EU + AUS
+ Your new treasure = 3x the good



Gaydreamers for Life
Fine Art Outlaws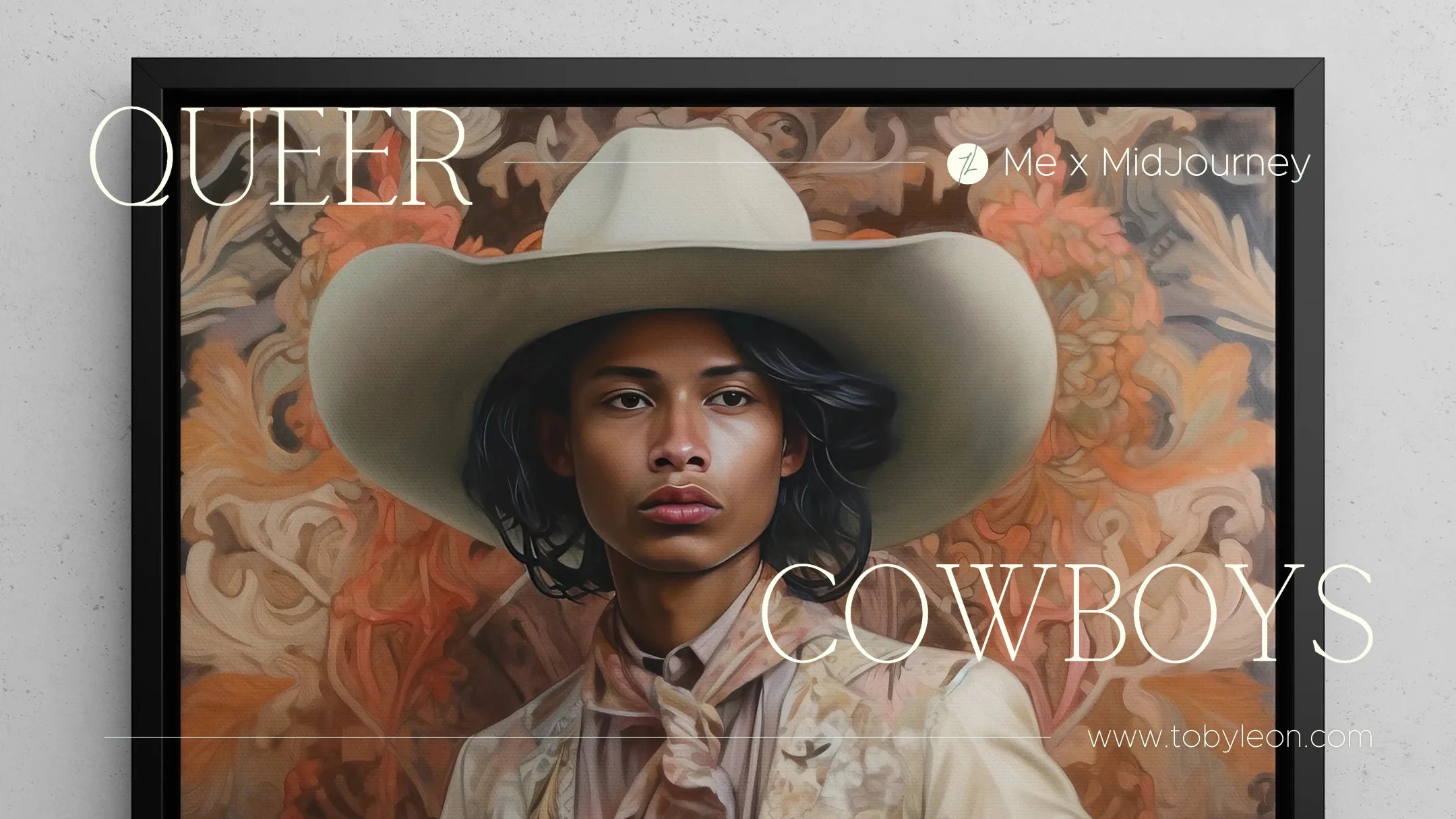 Illuminate Your Space with "Arjuna - The Enlightened Cowboy" Canvas Art
Discover the glow of Eastern mythology coupled with cowboy magic in our Arjuna the Gay Cowboy Framed Canvas Art. This magnificent LGBTQ art piece is inspired by Arjuna, the shining hero of the epic poem, Mahābhārata. A symbol of brightness and clear water, casting a captivating radiance over any room.
Sustainable Beauty on Canvas
Crafted on a 38mm, 400gsm artist-grade canvas, our art piece captures the minutest details of color and light with extraordinary clarity. The FSC® certified frame, made from sustainably sourced wood, beautifully complements the canvas, sitting approximately 5mm from its edge, creating a striking floating border.
Vibrant Eco-Inks for a Conscious Choice
Our canvas art shines with the vivacity of water-based eco-inks. As vibrant and enduring as traditional inks but minus the chemical baggage, our eco-inks ensure your purchase is not just a treat for the eyes, but also a mindful choice for the planet.
Fast Delivery, Lower Carbon Footprint
Embrace global impact by thinking locally. Our regional production network ensures quick delivery, reducing carbon emissions. With our Arjuna - The Enlightened Cowboy canvas art, you don't just elevate your interiors, but also contribute towards a greener earth. Order now for a win-win!