Emile Prisses d'Avennes, La Decoration Arabe, Plate 23 - Art Phone Case
In Stock
+ Free shipping — carbon neutral, too
+ Produced, packed + shipped in 72hr
+ Ethically printed in US, UK, EU + AUS
+ This treasure = 3x the good

Designer Phone Case Embodying Islamic Artistry
Presenting the Emile Prisses d'Avennes Art Phone Case - an embodiment of exceptional Islamic art and Arabesque patterns. Inspired by La Decoration Arabe, the famous work of the renowned French archaeologist, this case radiates sophistication and artistic integrity.
Fine Art Case Transcending Time with Arabesque Motifs
Emanating the richness of Arabian patterns, these intricately designed phone cases serve not just as protective gear but as a testament to an age-old legacy. The beauty of Islamic art and architecture reflected in each detail, captures the essence of the Arabesque motifs' complex beauty, translating them into a tangible accessory.
Slim MagSafe Case x Statement Piece
In the realm of artful aesthetics, the Emile Prisses d'Avennes Art Phone Case offers a distinctive flair. Merging the richness of art with modern functionality, this slimline case becomes more than just a protector – it becomes a bearer of culture, history, and distinguished taste. MagSafe and Bluetooth compatible, this designer phone case is ready when you are and down for whatever.
🍪 TOUGH COOKIE: Your new phone case has been engineered and drop-tested to guarantee shock-absorbency.
😇 UH-OH PROTECTION: Scratch-resistant, non-slip surface provides a secure grip with a sleek matte finish. Your new phone case protects against oils, dust, and dirt. With a raised rim design to guard your screen and camera against accidental damage.
🧤 LIKE A GLOVE: Meticulous engineering ensures your phone case fits precisely over your model's camera and audio features.
💎 SHINE BRIGHT: Ultra-luxe inks and UV printing techniques mean your case stays vibrant for longer.
🌈 IN TUNE WITH YOUR MOOD: Flexible raised sides make it easy to take off or put on your new case… in tune with your changing mood.
🧞‍♂️TRULY MOBILE: Bluetooth charging means you can get juiced up wherever you wish.
Every Emile Prisses d'Avennes, La Decoration Arabe, Plate 23 - Art Phone Case Makes 3x Real-World Impacts:
1. Every treasure on our store is socially responsible — ethically produced by artists, makers, crafters and creators paid fair wages in safe and generous working environments.
2. Every treasure has local & sustainable giveback baked in through our partnership with Buy1Give1 — so your purchase directly impacts people's lives, helping communities across the world thrive.
3. Every treasure = 1 tree planted through our partnership with the Eden Reforestation Project — if you purchase 3 treasures, we plant 3 trees, because less isn't always more.
Everything we buy is a vote for the world we want to live in...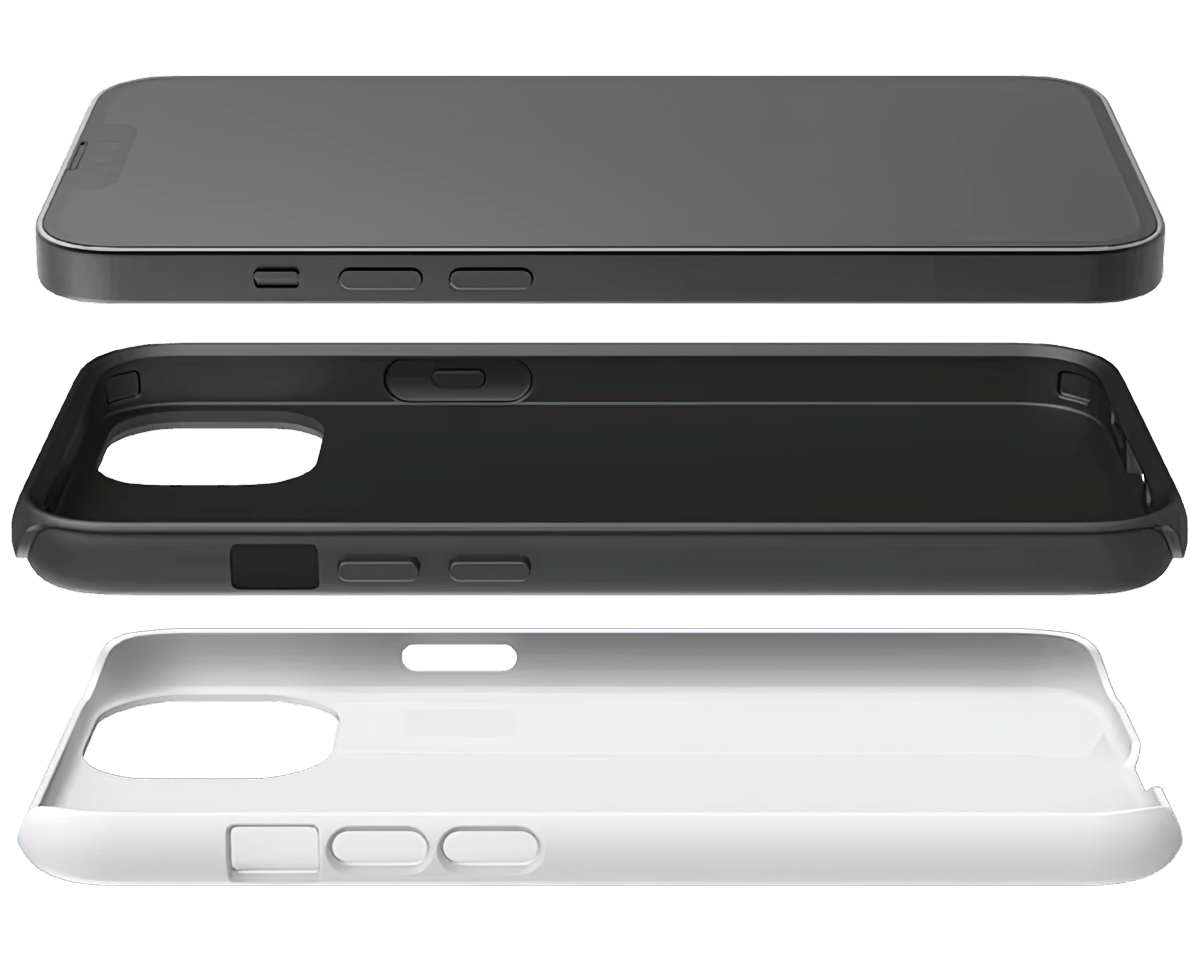 Uh-Oh Insurance
Dual Layered Protection
Your new phone case has layers. And not just the emotional kind. The dual-layer design includes a shatterproof outer shell and a flexible, black silicone inner layer, providing extra protection against drops and impacts.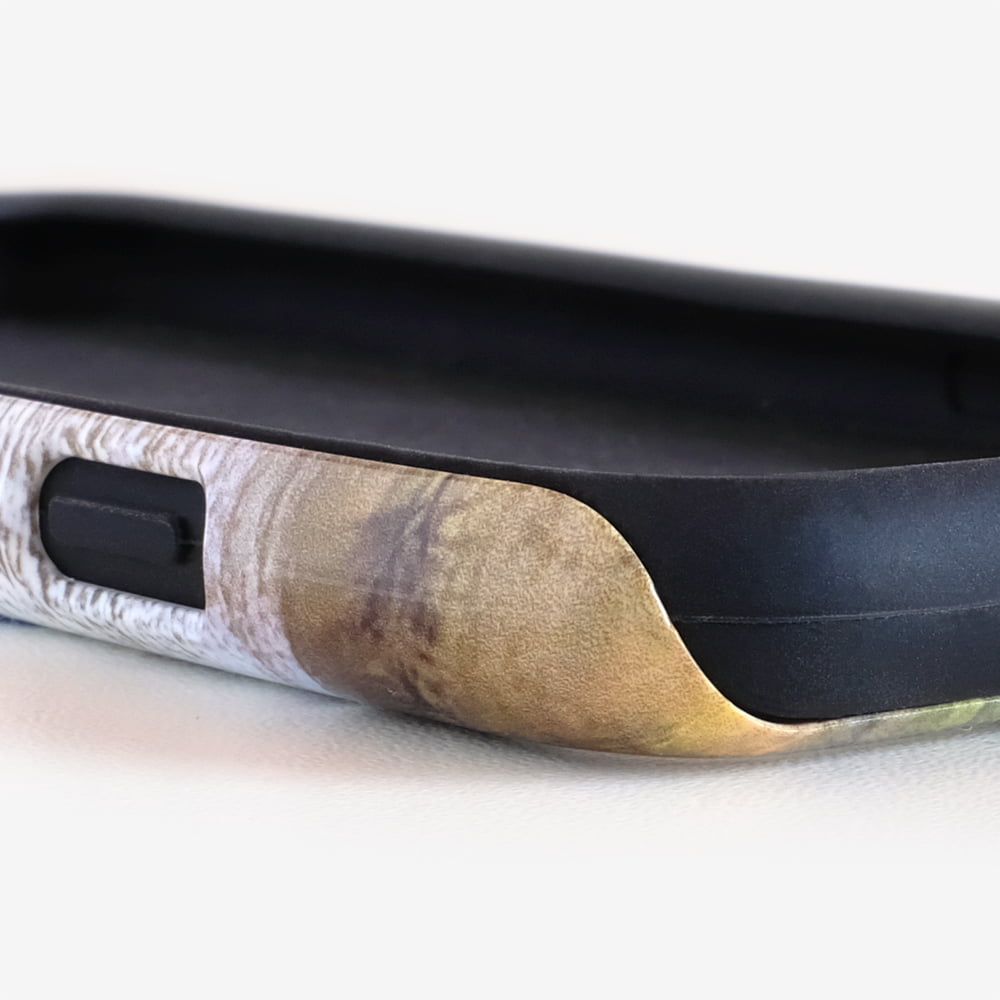 More Pretty, Less Junk
Certified Safe From Nasties
Yes, our phone cases are plastic. But we don't do junk, and this case is REACh, RoHS and TUVRheinland certified. Meaning the plastics and lush, water-based inks are certified safe. Free from hundreds (and hundreds) of chemical nasties. Approved by very smart science people across the EU.
Artsy Phone Case Models
Designer iPhone Cases
Shop Kind, Live Bold, Glow Deep