Aviary Tote - Raven - Heavy Duty Reusable Grocery Bag
In Stock
Holds up to 33lb / 15kg — fill it with groceries, books, bottles of water (or wine) and... a crystal ball?



Up Close With 3 Tough Totes
Anything's Printable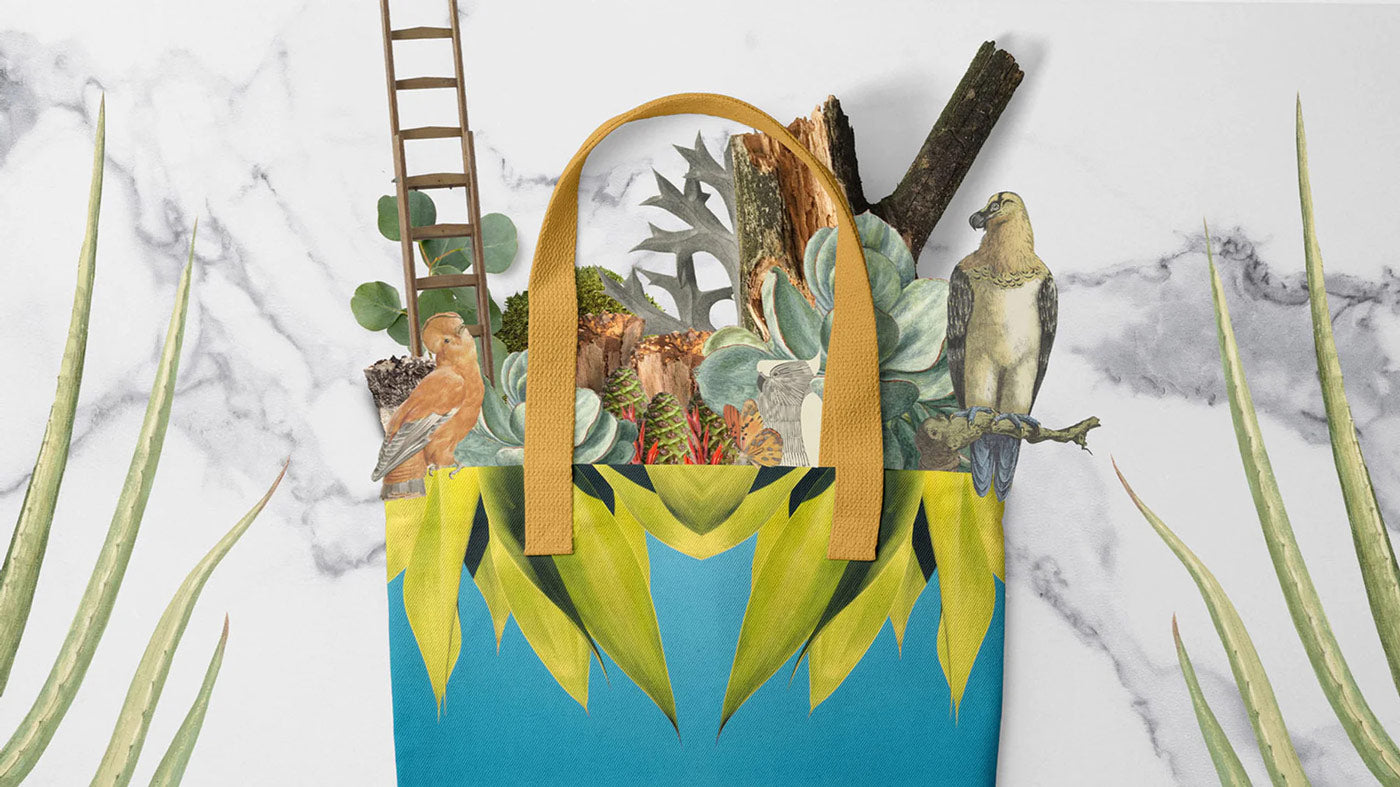 A Stylish Companion for Every Occasion
Embrace fashion and functionality with the Aviary Shopping Tote in Raven Color. This eye-catching, reusable grocery bag showcases an intricate black and white birds pattern, making it a chic and eco-friendly choice for various occasions—grocery shopping, beach outings, gym sessions, and more. Its generous size accommodates groceries, books, laptops, and even your favorite beverages.
Vintage-Luxe Meets Bold 'n' Tough
Crafted from super-strong canvas-feel fabric, this 15" x 15" (38.1 x 38.1 cm) tote bag is built to last. The high-definition image printed on both sides captures the essence of the aviary design in vibrant detail, found in a fancy setting on the streets of Bangkok, Thailand. And this canvas-like tote bag isn't just visually stunning. It's robust af, capable of carrying up to 44lbs (20kg) with ease. 
Support Independent Artistry
By choosing the Aviary Shopping Tote, you're not just investing in a reliable, fashionable treasure that's machine washable to your heart's content. Or an eco-conscious treasure that's hand-sewn in ethical crafter's workshops across the USA, EU and MEX. You're also supporting me, Toby Leon. Owner of the site you're browsing this very instant. I also happen to be the same man who made this pattern from a little fragment of a weathered old thing into the crisp 'n' clean daydream vortex you see before you — monochrome magic of songbirds in the woods. So, needless to say, I think this unique design is perfect for anyone seeking to make a statement. 
Size: 15″ × 15″ (38.1 × 38.1 cm)
Handle length 11.8″ (30 cm), width 1″ (2.5 cm)
Capacity: 2.6 US gal (10 l)
Max weight: 33lbs (15 kg)
Bag: 100% spun polyester—a durable weave fabric that feels as soft as cotton, but is wrinkle resistant, allergen free, and can be machine washed to your heart's content
Handles: 100% natural cotton bull denim
Inks: Mimiaki water-based pigment inks are eco-friendly, CPSIA compliant and Oeko-Tex™ certified. That means they're safe for kids and reduce environmental waste. Bonus: they have a high washing colorfast AATCC rating of 4.
★★★★★
No ordinary tote. This guy's sturdy. My go-to for groceries, gym, even the beach. Big thumbs up! — Farida A. on the Heartichoke Tote - Lemon Butter

★★★★
"I was supposed to give this to my Mum as a present. I didn't! I liked it too much." — Anna B. on the Little Green Man Tote - Desert Trail
★★★★★
Lovely unique bag bought for son's girlfriend. She loved it. Excellent delivery even though country in lockdown." — Patricia J. on the Divine Order Tote
★★★★★
"Strong and beautiful. Easy to carry. Colours are great. Came out as new when I washed it." — Máire S. on the Oh So Succulent Tote