Masala Thai Tote - Heavy Duty Reusable Grocery Bag
In Stock
Holds up to 33lb / 15kg — fill it with groceries, books, bottles of water (or wine) and... a crystal ball?



Up Close With 3 Tough Totes
Anything's Printable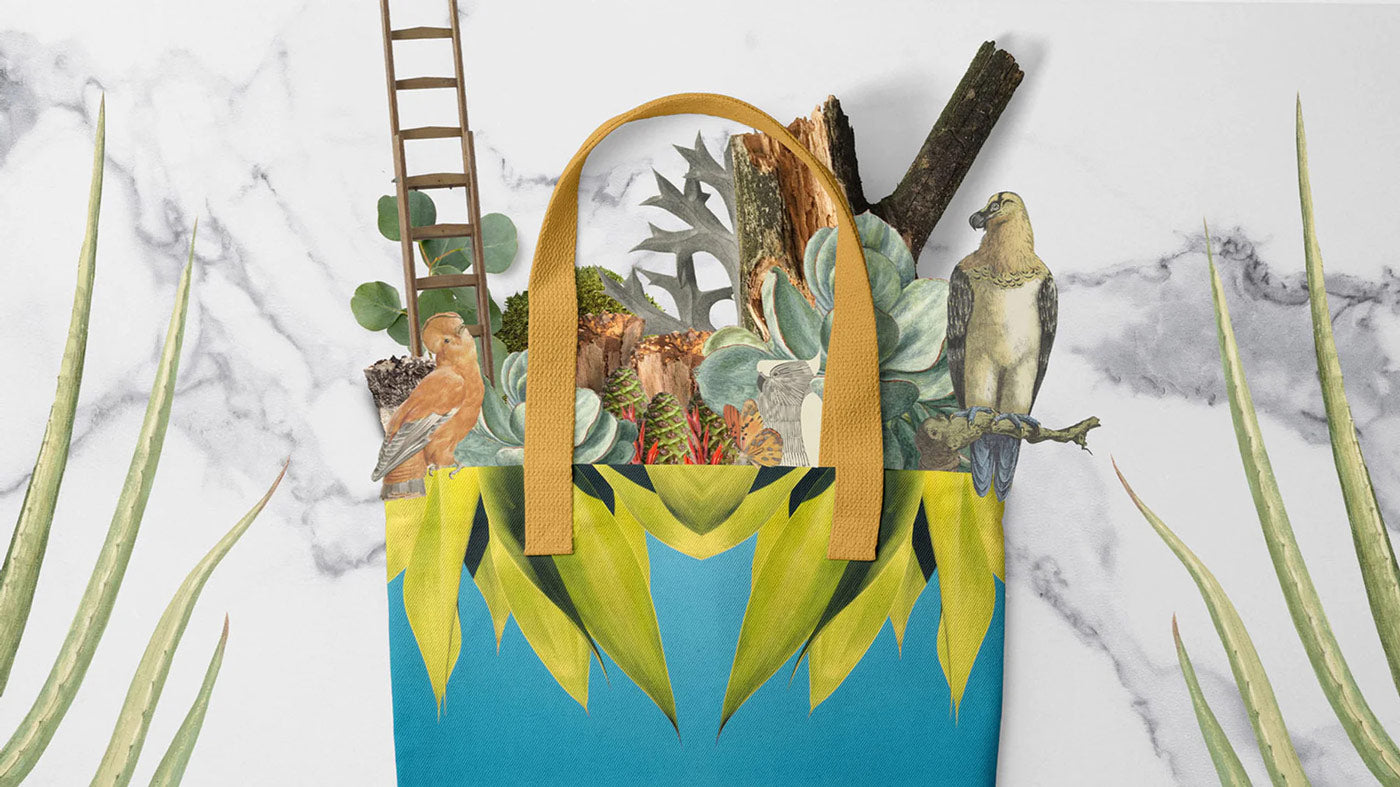 Featuring a vibrant color image captured in Bangkok, Thailand the Masala Thai Tote Bag will announce your distinct sense of style wherever you go—the gym, the beach, the supermarket, the theater, you name it. Fill it with groceries, books, your laptop, bottles of water (or wine)... even a crystal ball packed with alternate realities.
• DRESSED TO IMPRESS: Lush and vibrant HD image printed on both sides of this 15″ × 15″ (38.1 × 38.1 cm) carry-all.
• PRETTY, TOUGH: Your new tote can hold up to 44lbs (20 kg). Purpose built to shepherd your everyday weight for years to come. In style!
❤︎ ETHICALLY HANDCRAFTED IN THE USA, EU AND MEX: Printed, precision-cut and sewn by hand on demand through a regional network of ethical crafter's workshops in the USA, EU and Mexico. Where everyone gets a fair wage, holidays and healthcare benefits.
Size: 15″ × 15″ (38.1 × 38.1 cm)
Handle length 11.8″ (30 cm), width 1″ (2.5 cm)
Capacity: 2.6 US gal (10 l)
Max weight: 33lbs (15 kg)
Bag: 100% spun polyester—a durable weave fabric that feels as soft as cotton, but is wrinkle resistant, allergen free, and can be machine washed to your heart's content
Handles: 100% natural cotton bull denim
Inks: Mimiaki water-based pigment inks are eco-friendly, CPSIA compliant and Oeko-Tex™ certified. That means they're safe for kids and reduce environmental waste. Bonus: they have a high washing colorfast AATCC rating of 4.
★★★★★
No ordinary tote. This guy's sturdy. My go-to for groceries, gym, even the beach. Big thumbs up! — Farida A. on the Heartichoke Tote - Lemon Butter

★★★★
"I was supposed to give this to my Mum as a present. I didn't! I liked it too much." — Anna B. on the Little Green Man Tote - Desert Trail
★★★★★
Lovely unique bag bought for son's girlfriend. She loved it. Excellent delivery even though country in lockdown." — Patricia J. on the Divine Order Tote
★★★★★
"Strong and beautiful. Easy to carry. Colours are great. Came out as new when I washed it." — Máire S. on the Oh So Succulent Tote