Aviary Tote - Rosella - Heavy Duty Reusable Grocery Bag
In Stock
— Tough cookie: holds up to 33lb / 15kg
— Water-based inks: vibrant and non-toxic
— Juuuuust right: 15 x 15" / 38 x 38cm
— Free shipping: USA, UK, select EU + AUS
— Produced in: USA + EU + MEX
— Change of heart? 30 day returns
— This treasure = 3x the good



Up Close With 3 Tough Totes
Anything's Printable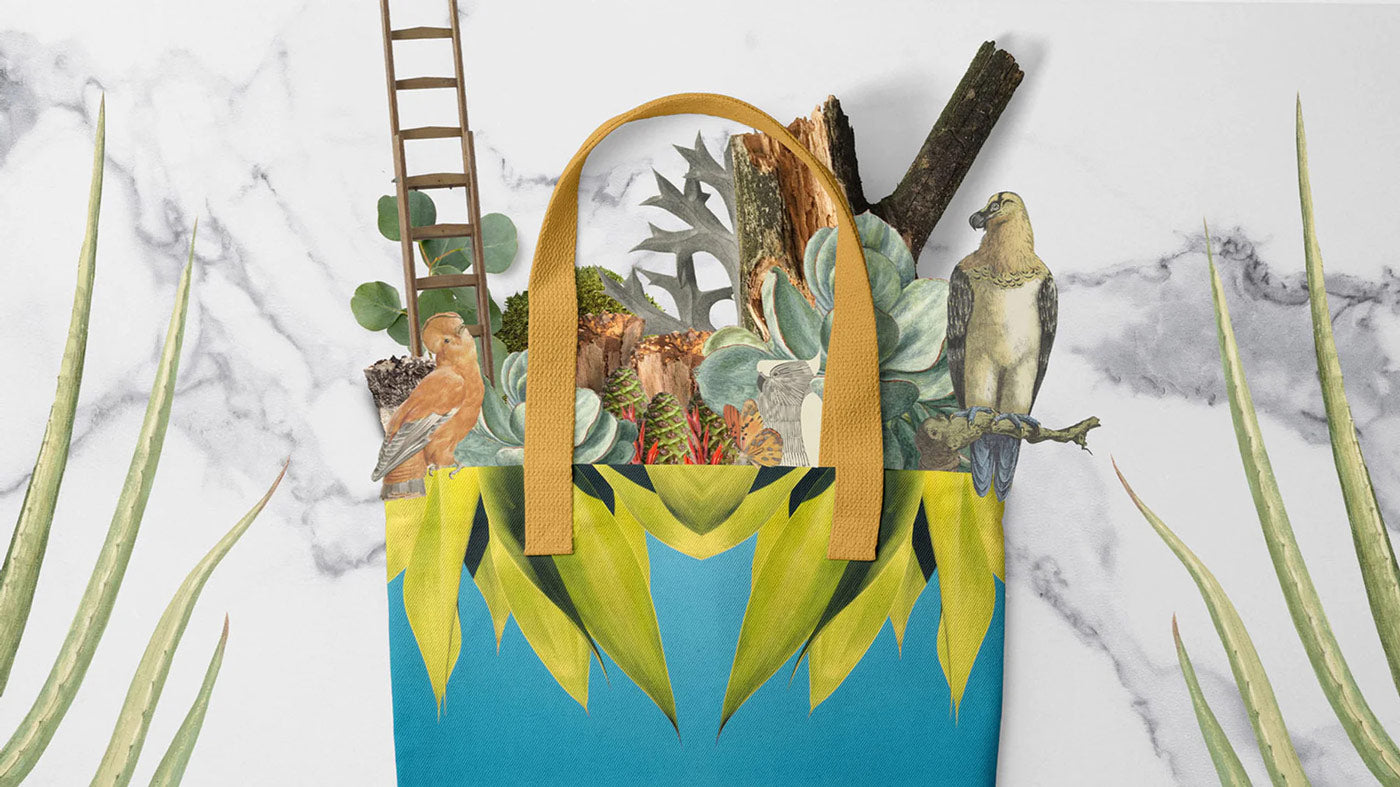 Eye-Catching Bangkok Design
Discover the Aviary Tote Bag, showcasing a stunning HD image captured in the lively streets of Bangkok, Thailand. With its vivid colors and unique design, this tote bag will make a statement whether you're at the gym, beach, supermarket, or theater. It's perfect for carrying groceries, books, laptops, or even a bottle of your favorite beverage. Make a splash with this stylish and versatile accessory.
Tough x Durable Construction
This 15" x 15" (38.1 x 38.1 cm) tote bag isn't just beautiful—it's built to last. Constructed from a blend of polyester and cotton bull denim, it's strong enough to hold up to 44lbs (20 kg) and withstand daily wear and tear. With this durable, heavy-duty tote, you can carry everything you need in style.
Convenient + Eco-Conscious
The Aviary Tote Bag is not only compact, foldable, and portable, but it's also machine washable for quick and easy cleanup. As a reusable shopping bag, it's perfect for your grocery runs and helps you save money while contributing to a greener environment. Choose this budget-friendly and eco-conscious option today.
Size: 15″ × 15″ (38.1 × 38.1 cm)
Handle length 11.8″ (30 cm), width 1″ (2.5 cm)
Capacity: 2.6 US gal (10 l)
Max weight: 33lbs (15 kg)
Bag: 100% spun polyester—a durable weave fabric that feels as soft as cotton, but is wrinkle resistant, allergen free, and can be machine washed to your heart's content
Handles: 100% natural cotton bull denim
Inks: Mimiaki water-based pigment inks are eco-friendly, CPSIA compliant and Oeko-Tex™ certified. That means they're safe for kids and reduce environmental waste. Bonus: they have a high washing colorfast AATCC rating of 4.
★★★★★
No ordinary tote. This guy's sturdy. My go-to for groceries, gym, even the beach. Big thumbs up! — Farida A. on the Heartichoke Tote - Lemon Butter

★★★★
"I was supposed to give this to my Mum as a present. I didn't! I liked it too much." — Anna B. on the Little Green Man Tote - Desert Trail
★★★★★
Lovely unique bag bought for son's girlfriend. She loved it. Excellent delivery even though country in lockdown." — Patricia J. on the Divine Order Tote
★★★★★
"Strong and beautiful. Easy to carry. Colours are great. Came out as new when I washed it." — Máire S. on the Oh So Succulent Tote