Elevate Happiness | Intelligent Change Bound 5-Minute Journal
In Stock
◎ Free shipping — carbon neutral, too
◎ Available in the USA, EU, UK + AUS
◎ 1.4m+ people have used Intelligent Change to boost happiness & increase productivity daily
◎ This treasure = 3x the good

So Much More Than A Gratitude Journal
Transform Your World in 5 Minutes a Day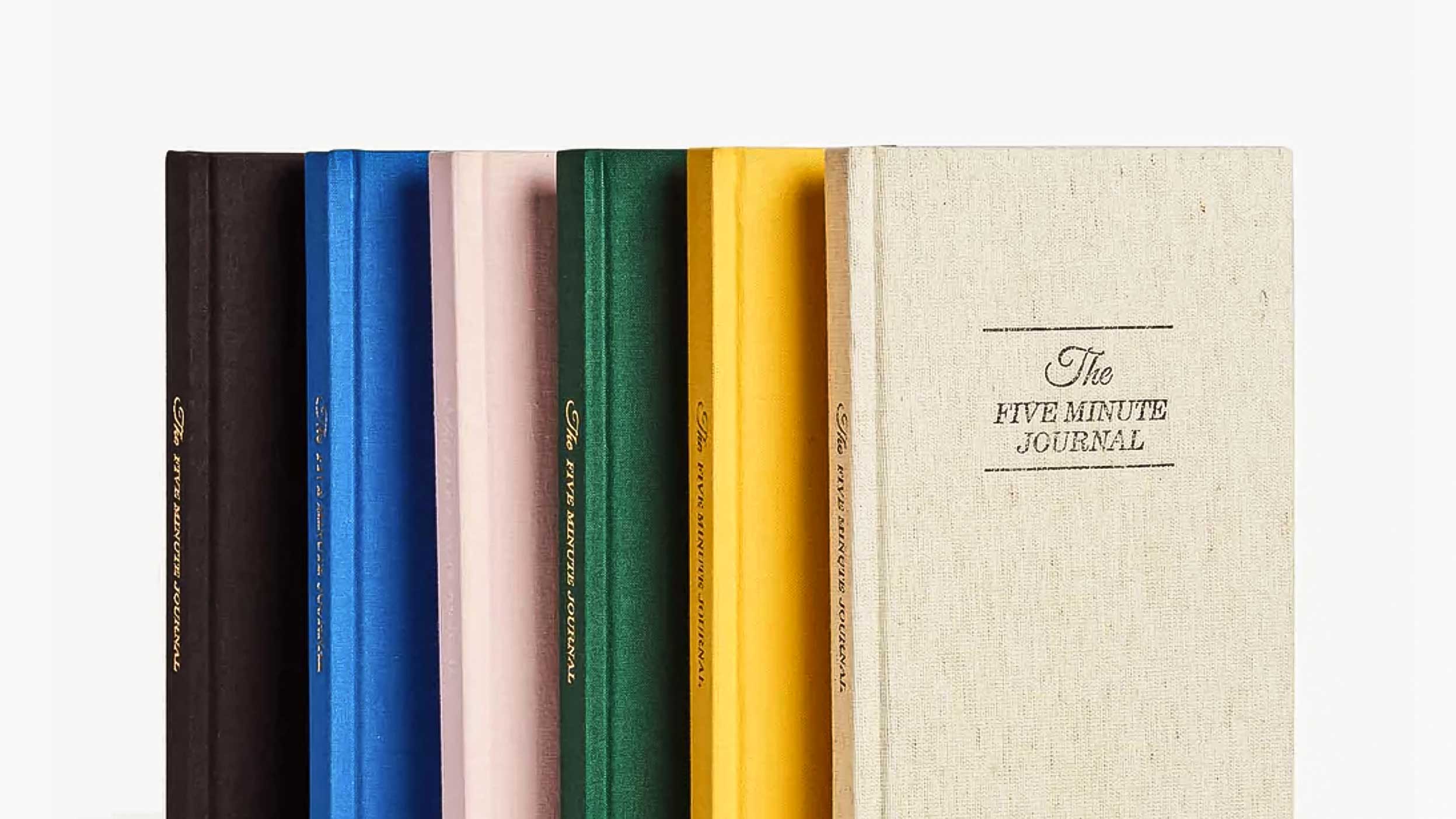 Intelligent Change Loved By...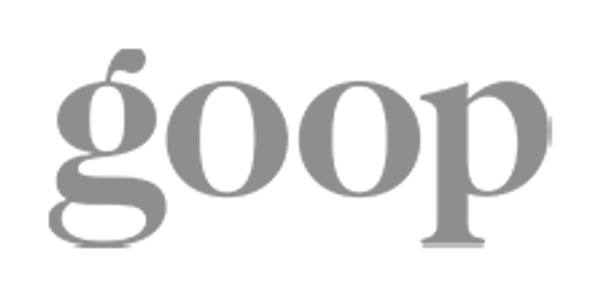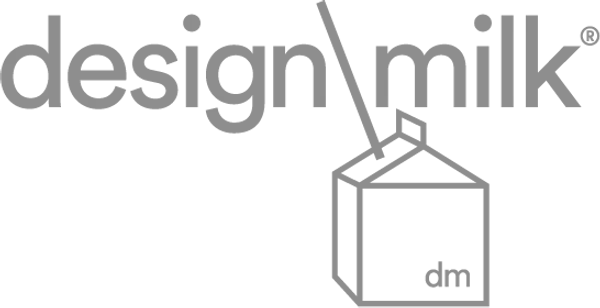 Elevate Your Happiness in 5 Minutes
Harness the power of Intelligent Change's Bound 5-Minute Journal to boost your happiness in just five minutes daily.
Utilize proven positive psychology principles to enhance your gratitude practice.
Witness remarkable transformations in personal growth, emotional intelligence, relationships, and productivity.
A Gratitude Journal That Fits Your Busy Life
Make time for happiness with the easy-to-use, time-efficient Intelligent Change Bound 5-Minute Journal.
Experience the benefits of gratitude journaling without feeling overwhelmed.
Create lasting, positive habits with this compact and user-friendly tool.
Stylish, Durable, and Ready for Your Journey
The Original Linen cover adds sophistication and durability to your Intelligent Change Bound 5-Minute Journal.
Bring it along on your daily adventures, and let it be your trusty companion for personal growth.
Record your gratitude and milestones in style with this chic, reliable journal.
Your Purchase Makes 3x Real-World Impacts:
1. Every treasure on our store is socially responsible — ethically produced by artists, makers, crafters and creators paid fair wages in safe and generous working environments.
2. Every treasure has local & sustainable giveback baked in through our partnership with Buy1Give1 — so your purchase directly impacts people's lives, helping communities across the world thrive.
3. Every treasure = 1 tree planted through our partnership with the Eden Reforestation Project — if you purchase 3 treasures, we plant 3 trees, because less isn't always more.
Everything we buy is a vote for the world we want to live in...
Intelligent Change x 5 Minute Journal FAQs
Intelligent Change produce journals and planners to help people form positive habits. Their goal is to create elegant journals and productivity planners with simple daily routines baked in. Instilling positive changes in your life each day, so you can have a more fulfilling tomorrow, and the next day... and the day after that.
Intelligent Change is best know for the Five Minute Journal. It's a guided gratitude journaling experienced with easy journal entry navigation because the simple system is built into the journal itself.
The Five Minute Journal is a rewarding journaling habit that might be your lifetime license for change. For evolution. All through journal entries that take just 5 minutes a day. Every one of them with positive psychology and mental health practice baked in. Practicing gratitude with the Five Minute Journal is true refinement. Elegantly optimized—chic and accessible.
The Five Minute Journal is the simplest thing you can do to start your day happier, by focusing on the positive and becoming more mindful. The journal has guided and structured exercises that will help guide you to an enhanced version of the person you already are.
Science has shown that gratitude journaling is an effective way to shift your mind to a state of optimism, and the Five Minute Journal makes it easy to get started.
The Five Minute Journal lasts 6 months of daily journaling. And there are no dates to be seen. Which makes it easy to start at any time.
Whether you're looking to improve your own life or give the gift of happiness to someone else, the Five Minute Journal is the perfect choice.
A few things re sustainability of the Five Minute Journal: 100% biodegradable, recyclable, FSC certified paper is gentle on the environment, and the 100% linen cover fabric looks great and feels good in the hand.
Most of us go through the day without taking the time to truly focus on the positive things in our lives. We get wrapped up in the hustle and bustle of work, family, and social obligations, and the joys of life can start to feel like a distant memory. However, we all know by now how much scientific evidence shows the power of positive thinking. What an immense impact it can have on our daily lives and overall happiness.
One way to incorporate positive thinking into your daily routine is by keeping a journal. The Five Minute Journal is a simple, effective way to start and end your day by focusing on the positive.
Created with the elements of positive psychology, the Five Minute Journal has proven principles baked in — all shown to increase happiness levels with daily practice. So if you're looking for a quick and easy way to boost your mood, grab a pen and give the Five Minute Journal a try!
Anyone who's ever read Malcolm Gladwell's bestseller Outliers knows that personal progress is not a solo sport. You need the right opportunities and mentors, yes, but you also need something pushing you from within. Something more than a positive note from your boss or a morning routine that doesn't leave space for you to dream while awake... for a while. That something? Intrinsic motivation—the kind of personal drive that comes from deep within and propels you forward. Even when the going gets tougher. So tough, a day's positive experiences can't paper over the emptiness at the heart of your daily routine.
That's why daily journaling is such a powerful force for change. For growth. For evolution. Simply by writing freely and express yourself each day in the Five Minute Journal, you gain insights — unearthing answers to your own custom questions. From deep inside your subconscious. Knowing those answers makes motivation easier to find. When you know how and why you tick the way you do, you start to see avenues for motivation open up all around you.
A miracle morning of gratitude practice isn't wishful thinking. Scientific studies show that holding a more positive outlook for a few minutes can extend the good feelings across your entire day. Which is not to say that late night journaling flow isn't connected to motivation. It is. Both morning and evening entries sync into proven principles for our general, mental wellbeing. Plus magical moments more often than not!
The motivation to seek magical moments... even that can sometimes feel too hard. What to do then? The same thing you should do any time. Wherever you are. And that's find your own way. Finding your unique intrinsic motivation is essential to personal progress. It's what will make you unstoppable. And journaling is one of the best ways to uncover it.
Stream of consciousness writing is a powerful technique for gaining clarity and focus. Whether it flows through the morning pages of your Five Minute Journal, or your daily gratitude likes to linger round dinner time. It's also great for folks who seek the opposite. A more expressive and intuitive journaling experience. The Five Minute Journal gives you that experience in a neatly structured way. Meaning you're much less likely to lose your way — sticking with the goals (and truths) that matter most to you.
The simple fact is, positive change breeds more positive change. So finding your own magical moments first is the best way to get started, because you'll be more likely to keep going. Make your Five Minute Journal routine personal, tailored to your rhythm map and real-world responsibilities. That's the best way for you to stick with changes you're desperate to see, but can't seem to find time for. The Five Minute Journal carves out the space and time focus on what matters most.
Daily journaling is best, so if you're stuck getting started, try our thoughtfully designed prompts — found in these FAQs. Or write freely in your Five Minute Journal — no lingering on thoughts — write what you feel, not what you think.
• Journal prompts work for folks who crave structure. More likely to be people with a morning routine. Maybe they set weekly challenges for themselves. Go-getters.
• Stream of consciousness works best for folks who feel claustrophobic in their own skin. People who want to make space for a positive note or two. Look for inspiring quotes from within your own subconscious, instead! A sign, perhaps. Or treat them as a kind of reverse Rorschach test — write first, interpret the emotional shapes of your words after.
However you like to recalibrate your mental health, the Five Minute Journal can help you get there with ease and grace. One word at a time, you'll build a path so tempting to tread that pondering whether you're properly motivated won't even cross your mind.
The key to setting goals isn't the perfect morning routine. The key is as simple as every key should be. Architect a clear understanding of the achievement you want. Then, create a specific plan of action that will help you build it.
All too often, people set goals without really thinking about what they want to accomplish, or how they're going to go about achieving it. As a result, they end up on a never-ending quest without ever reaching their destination.
To avoid this, Intelligent Change decided to change the way we journal by adapting the journal itself. We know it's important to take the time to choose your focus area and then categorize your goals. But the Five Minute Journal will help you ensure you're not putting all your eggs in one basket. That your goals are balanced. That they're focused and refined, because in just 5 minutes a day, you don't have time to drift. The Five Minute Journal is for people on quest...
Intelligent Change know one thing for sure: once you have a clear understanding of what you want to achieve, it will be much easier to create a strategy for how to get there. By taking the time to plan your goals in the Five Minute Journal, you'll increase the chances of actually sticking to them and achieving the results you desire. Daily journaling is a quick, personal and easy way to manage them all while staying focused on what matters most.
Try your new goal setting strategies for a few weeks
Why so long? We get stuck in our heads. A lot. Most of the time. Rushing about in our daily routine — loop dee loop. It's a surprise that we remember much about last week. Never mind all those great ideas that come to us from nowhere — breaking through like a lightning bolt and forgotten just as fast.
Giving yourself a few weeks allows for more truth to be there on the pages for you to see. More time for life's hits and misses. More time for you to reflect and reconsider. More time for you to fall down and pick yourself back up again. More time for you to see fault lines, disconnects, static and maybe even a stain or two. Never mind.
You're already on your way to putting all that behind you, because seeing all that is the first step to forgetting it. Or holding the right parts closer and chucking the rest. Carving out space for what matter most. For too many reasons to count. And all that in just a few weeks with the Five Minute Journal. Plus a few things along the way to keep you on your toes. Curveballs that might just make time do a dozey-do dance. Resetting itself in a half-dizzy trance.
Practicing gratitude is a daily endeavor
Just like goals, practicing gratitude is one day at a time. Step by step and inch by inch. Daily journaling puts all our most important thoughts out into the world. Shaping them in a way we can manage, explore, refine and optimize. So they stay clear and true no matter the way of the world beyond our journal's walled garden.
When testing a new strategy, it's even more important to be kind to yourself. Set yourself up for success by choosing a date range without much on that could disrupt your focus. Leave as much space, time and attention as possible to chart your personal progress and strategic progress — each and every day throughout the date range.
A journal is one of the best ways to guide personal progress. With clear-sightedness and positivity. A journal makes space for us to reflect on the shifting colors and consequences between past hopes and our present circumstance.
When charting your personal progress, continue practicing gratitude throughout
Keep being kind to yourself. In whatever way suits you but doesn't maintain the status quo. Take the opportunity to look for friction with the outside world — beyond the walled garden of your journal. Conflict between you and your internal self that gets triggered. When does it happen? Where? Perhaps by someone in particular? Our goals are best set when we're not tangled up in unfinished business.
Positive things spring from proven principles, clear-sighted truth telling, embracing joy, and plenty of other things between you, yourself and your journal.
Goals not blossoming how you hoped they would?
If you've tried charting your personal progress and strategic progress in the Five Minute Journal for a weeks but results are unclear... keep going. Here's what to change so you're not going around in circles:
What parts of your routine work for you? Where's the joy and excitement? Keep doing those things. Prioritize them. That's key. Focus on the stuff that makes you tingle with excitement, buzz with productivity, or unwind like you're listening to rain on the roof — dozing off to the sounds of a summer storm beyond your mind's eye.
What part of your routine isn't working for you? Where's the friction? Where do you get blocked? If you can ease the friction and unblock the same old, you'll have a much better chance of reaching whatever goal you have set. And the next goal after that. And after that one, too.
But how will I actually do any of this?
Daily affirmations in your journal may be important for some. Daily gratitude for others. Daily prompts for others still. How you achieve your strategic goals is less important than the strategy itself. At least to start.
After a few weeks, you may find wonderful things have sprung forth inside you. Just by doing the things you said you were going to do. Family members may notice a change in you — a lightness of spirit with those big green ticks humming in your ears. Goals echoing like the vibration of inspiring quotes. Leaving you tingling with the feeling of ambitions achieved, promises kept, movement at the station — you're on your way now. Motivated to do more. To grow and evolve more. Framed through morning and evening entries in your Five Minute Journal?
SELF-DISCOVERY PROMPTS
What are my 5 most important values? Is my life, mindset, and daily actions aligned with them?
I am happy because…
How do I like to spend my day? What's my favorite way of spending a day off? What is my perfect day? Do I live up to this vision?
What are 5 things I like the most about myself? Why are these my strengths?
5 things I like the least about myself? What can I do to work and grow through them, and unleash my full potential?
What words have impacted my life and changed the way I think about something?
What's the one thing I couldn't imagine my life without?
What does unconditional love mean to me? Can I love myself and others unconditionally and what would that look like?
How did I get where I am today? What shaped me? What made me me?
What do I love about my life?
Self-description in 10 words.
What's my biggest mistake? What did I learn from it?
What gives me the most energy and inspiration?
5 things that would make my life more fulfilled right now. How can I attract them into my life?
What's my deepest desire?
What kind of an adult did I want to become as a child? Am I that person now?
What's my first memory?
What's something I will regret not doing?
REFLECTION ON AN EXPERIENCE PROMPTS
What's something I wish I had known 5/10/15 years ago? If I could give myself the advice I needed at that time, how would my life change? How can I apply this advice now?
When do I feel the happiest in my skin?
If my body could talk, what would it say?
What are my biggest regrets?
What am I proud of the most?
What is the best day in my life so far? Why?
This week's one worthy memory.
What's the most outrageous thing I've ever done? How did it make me feel?
If I could travel back in time, what moment would I go back to experience again right away?
If I could travel back in time, what's the first thing I would change? Why is it so important? What can I do to let go of it?
What's the most recent change I've been through? How did I cope with it?
1 thing I learned from today/this week/month/year…
What am I doing today that will benefit me tomorrow?
DAILY GRATITUDE PROMPTS
Why am I grateful for the things I appreciate?
1 word that can describe my day's positive experiences…
My daily affirmation for a fulfilling tomorrow?
What or who made me the happiest today?
3 people who have inspired me today…
1 thing I can do to brighten someone else's day…
Today I found bliss in…
How did I give and receive appreciation today?
How did my daily affirmation impact me today?
How will I embody one of my core values today?
What am I going to do tomorrow to make it great?
What 1 thing can I do today to take care of myself?
What is a big win from today?
Who is someone I want to wish well?
What are the aspects of my life that I sometimes take for granted?
Write a gratitude letter to someone who I haven't thanked properly, but should have.
List of 20 things that always make me smile and feel at peace.
EMOTION MANAGEMENT PROMPTS
How am I feeling? Why do I feel that way? Who do I want to tell how I'm feeling?
What worries me the most in life, and why? What further assistance do I need to break the hold that worry has over me?
What do I need to feel safe? What makes me feel strong and in control of any situation?
Is there something or someone I can't forgive? Why? How does it impact my life? How can I let go of those feelings and emotions?
How do I handle conflicts and disagreements? Is there room for improvement?
How do I cope with uncertainty?
How do I respond to a crisis? What can help me stay grounded and sane? What and who helps me overcome challenges?
What do I need to be in balance?
Do I get enough sleep? Do I usually wake up well-rested?
When I am in a bad mood, what can I do to turn my day around?
How do I express kindness, gratitude, love, and support? What is my love and support language? How can I share more joy?
Am I judging and criticizing? How can I stop doing this?