Ancient Persian Art Pattern Phone Case - Auguste Racinet
In Stock
— Free shipping to US, UK, AUS + NZ
— Produced in: USA, UK, EU + AUS

— Change of heart? 30 day returns
— This treasure = 3x the good



Battle of the Beauties
Gloss vs Matte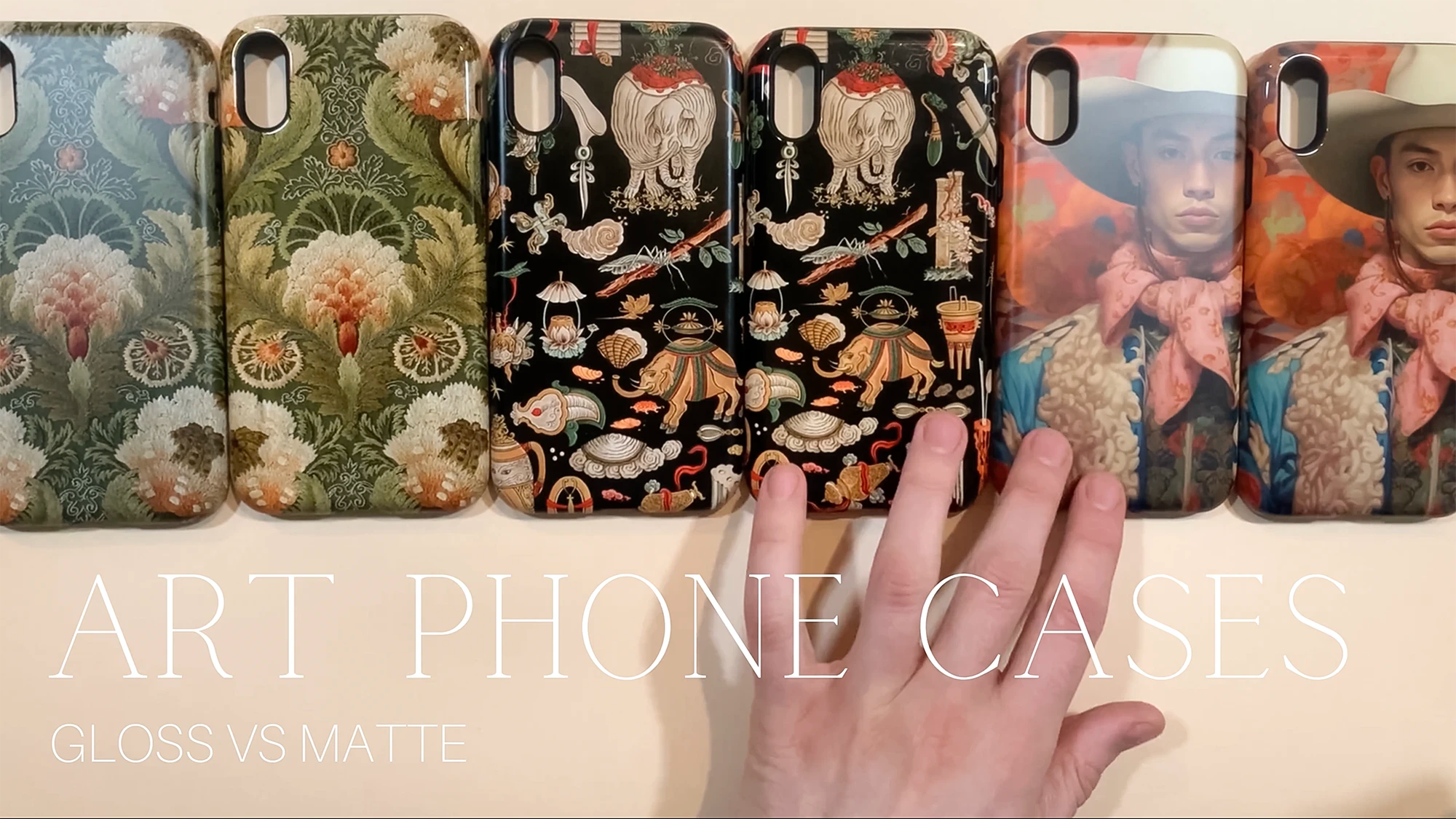 A Legacy of Artistry at Your Fingertips
Immerse yourself in the captivating realm of Auguste Racinet, the renowned French artist and historian, with our striking Persian Pattern Phone Case, a masterpiece inspired by L'ornement Polychrome. Revel in the harmonious blend of art and fashion that showcases Racine's remarkable attention to detail and color.
Classic Elegance Meets Modern Functionality
The phone cover pattern of this distinctive case skillfully marries Racine's artistic heritage with today's modern design sensibilities. Tailored for compatibility with a range of iPhone models, this artful iPhone case serves as a tribute to Racine's lasting influence on the worlds of art, fashion, and style.
Express Your Individuality with Refined Flair
Transform your smartphone's appearance with this artistic mobile cover that encapsulates the spirit of Racine's vivid polychromatic ornamentation. The stunning combination of bold hues and elaborate designs creates a visually striking phone case, ideal for individuals seeking a sophisticated and artful touch to their daily lives.
★★★★★
"So easy to put on. Looks and feels wonderful; smooth and strong." — Máire on Tulips by William Morris Phone Case
★★★★★
"Timeless. We love our new iPhone case for our daughter. Well made and beautifully designed." — Mark on Just The Headlines iPhone Case - B&W
★★★★★
"Love the cover. Such a happy photo. I've dropped the phone a few times, but the case has kept it from harm." — Linda on the Lemon Lime iPhone Case
★★★★★
"Snug and stylish. Both subtle and distinctive, matching every outfit but easy to find in a sea of devices. I'm often asked where I acquired such a fancy case!" — Alex on the Divine Order Case
★★★★
"So unique and distinctive. I've left it in places a few times, and people always know it's my phone and get it back to me, because it's so unique and distinctive." — Jules on the Showstopper iPhone Case - B&W
Yes, this phone is made from plastic... but we don't do junk. Meaning your new case is REACh, RoHS and TUVRheinland certified. Declared free from chemical nasties by very smart science people across the US and EU. Thanks, scientists!