Octopus Planter for Air Plants - Handmade Hanging Planter
In Stock
— Explore more Likha treasure
— Automatic 5% OFF at checkout
— Free shipping: carbon neutral, too
— Available in continental USA only
— No returns / exchanges: see why below
— Your new treasure = 3x the good



Handmade Animal Planter Pots
Coco Coir Cuties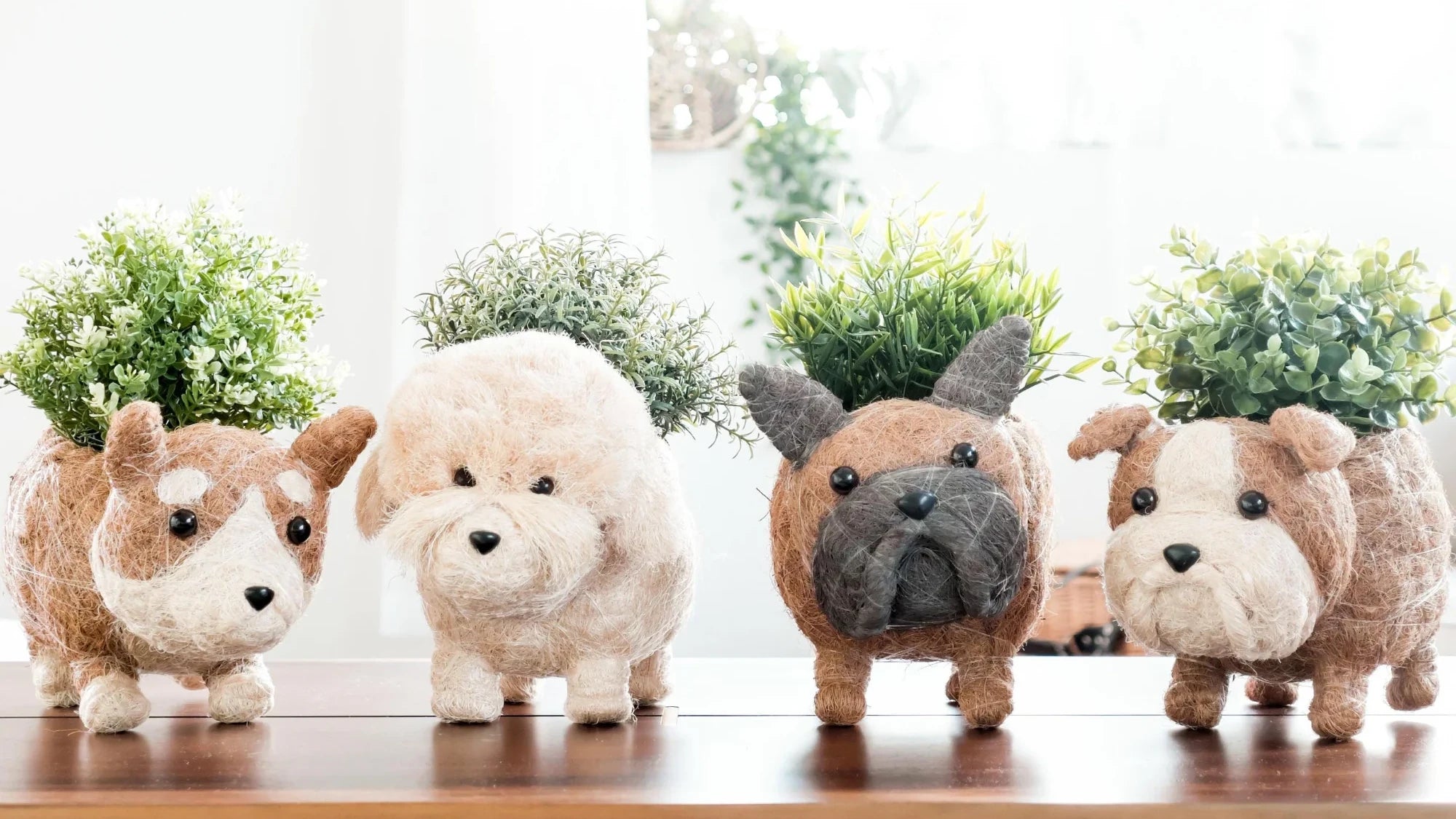 LIKHÂ
DESCRIPTION
Our sweet octopus planter will warm anyone's heart. Adorn this hanging planter with air plants or dried eucalyptus to create cute little "tentacles." A perfect gift for plant and sea animal lovers alike. Handmade and sustainable. Each purchase empowers artisan communities in the Philippines.

DETAILS
• DIMENSIONS: Approx. H4.75" x W5" x L5.5
• MATERIAL: Coconut coir
• COLOR: Pink, white
CARE
Keep planter dry. Display indoors for longer lifespan. Color may fade over time, especially under direct sunlight. Due to the nature of materials and the handmade production process, no two pieces are exactly alike.
Fair Trade, Dignified Livelihoods
The artisan partners who make these treasures earn wages that surpass the living wage benchmark by 25%, fostering dignity and stability within their households. Beyond creating beautiful handicrafts, the heroes who produce this treasure cultivate equitable partnerships that ripple positively through the fabric of their lives.