Mongolian Nobleman - Art Phone Case
In Stock
— Free shipping to US, UK, AUS + NZ
— Produced in: USA, UK, EU + AUS

— Change of heart? 30 day returns
— This treasure = 3x the good



Battle of the Beauties
Gloss vs Matte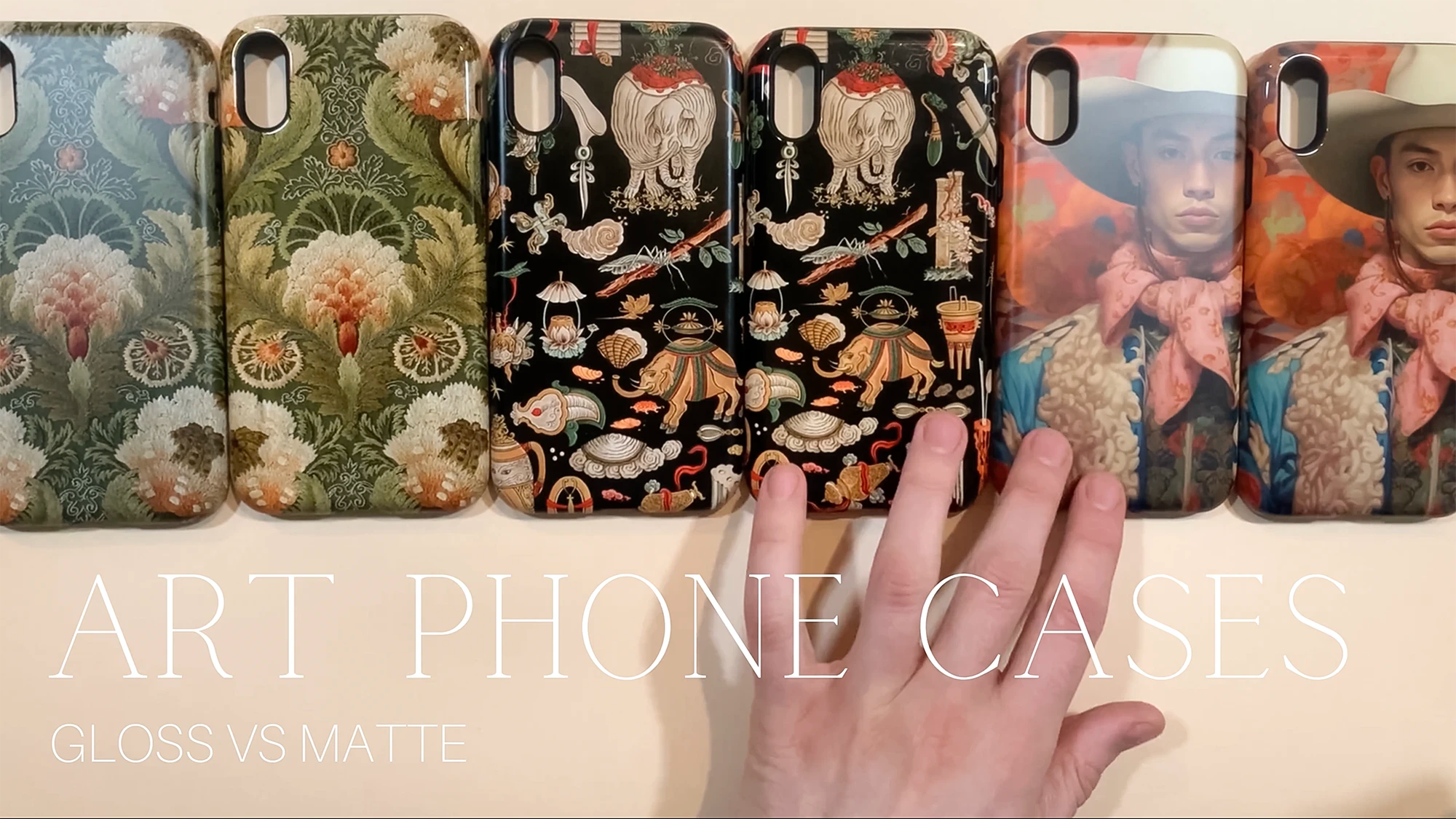 Fine Art Phone Case: Vibrant Tribute to Qing Dynasty Elegance
Immerse yourself in the majestic allure of the Mongolian Nobleman Art Phone Case. Vividly colored, adorned with intricate designs, and steeped in cultural symbolism. A symbol of imperial dignity from the final era of China's ancient civilization, capturing the ethereal beauty of Qing Dynasty fashion.
Ensuring Robust Protection in Style
Become the proud owner of a Chinese Mongolian Nobleman Art Phone Case, meticulously engineered for your iPhone or Samsung Galaxy. Successfully drop-tested, our product ensures optimal shock absorption, keeping your precious device intact. The sleek finish not only enhances the artistic grandeur but also houses a scratch-resistant, non-slip surface, providing a secure grip while safeguarding against oils, dust, and dirt. The raised rim design diligently protects your screen and camera, preventing unintentional damage.
Designed for Convenience and Long-lasting Radiance
Our designer phone case provides a snug fit, preserving the integrity of your device's camera and audio features. Our special tech printing technique, combined with ultra-luxe inks, promises that the case's vibrant artistry remains unfaded over time. The flexible raised sides facilitate easy removal and application, accommodating your evolving moods. With the provision for Bluetooth charging, stay powered up wherever you wish, truly redefining mobile convenience.
★★★★★
"So easy to put on. Looks and feels wonderful; smooth and strong." — Máire on Tulips by William Morris Phone Case
★★★★★
"Timeless. We love our new iPhone case for our daughter. Well made and beautifully designed." — Mark on Just The Headlines iPhone Case - B&W
★★★★★
"Love the cover. Such a happy photo. I've dropped the phone a few times, but the case has kept it from harm." — Linda on the Lemon Lime iPhone Case
★★★★★
"Snug and stylish. Both subtle and distinctive, matching every outfit but easy to find in a sea of devices. I'm often asked where I acquired such a fancy case!" — Alex on the Divine Order Case
★★★★
"So unique and distinctive. I've left it in places a few times, and people always know it's my phone and get it back to me, because it's so unique and distinctive." — Jules on the Showstopper iPhone Case - B&W
Yes, this phone is made from plastic... but we don't do junk. Meaning your new case is REACh, RoHS and TUVRheinland certified. Declared free from chemical nasties by very smart science people across the US and EU. Thanks, scientists!