Against The Grain Samsung Galaxy Case
In Stock
— Free shipping: USA, UK, select EU + AUS
— Produced in: US, UK, EU + AUS
— Change of heart? 30 day returns
— This treasure = 3x the good



Vibrant Precision
Artful Every Day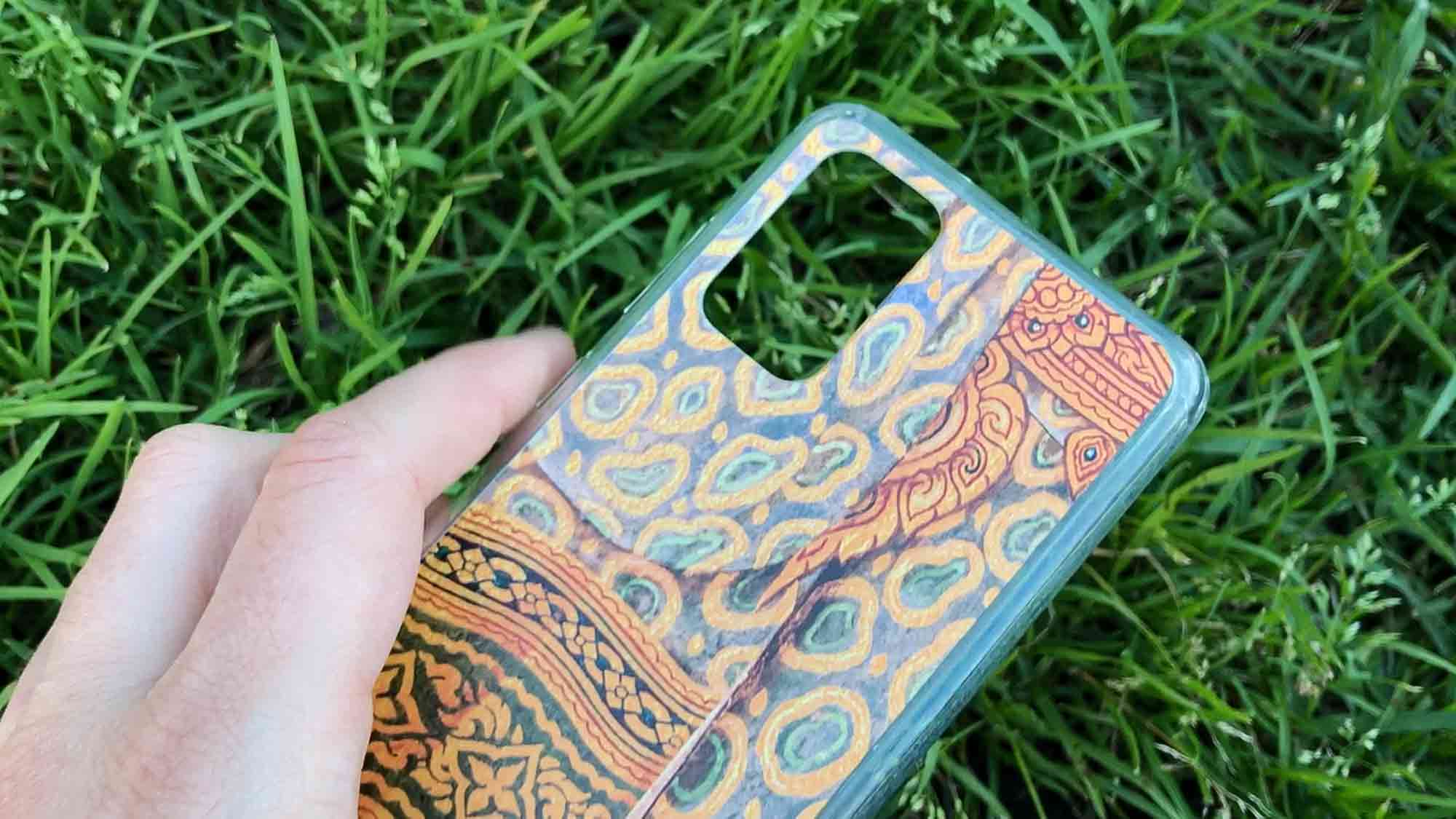 Artistic Craftsmanship Meets Modern Protection
Immerse yourself in the artistic beauty of Bangkok with our hand-carved wood-inspired Samsung Galaxy case. This vibrant and captivating design not only showcases the intricate craftsmanship of Thai wood carvings, but it also provides your device with top-notch protection, ensuring that your smartphone remains a visual masterpiece.
Advanced Protection and Ultimate Grip
Our expertly engineered tough cookie Samsung Galaxy case boasts a combination of shock-absorbent materials, ensuring your device is safe from unexpected drops. The uh-oh protection also includes a scratch-resistant, non-slip surface that guarantees a secure grip while maintaining a sleek matte finish. Keep your phone pristine and free from oils, dust, and dirt with this cutting-edge case design.
Precision Fit and Effortless Functionality
Like a glove, our meticulously crafted case fits seamlessly over your phone's camera and audio features. The ultra-luxe inks and UV printing techniques ensure lasting vibrancy, while the flexible raised sides make it a breeze to change cases as often as your mood. Stay truly mobile with the added convenience of Bluetooth charging compatibility.
★★★★★
"Timeless. We love our new iPhone case for our daughter. Well made and beautifully designed." — Mark on Just The Headlines iPhone Case - B&W
★★★★★
"Love the cover. Such a happy photo. I've dropped the phone a few times, but the case has kept it from harm." — Linda on the Lemon Lime iPhone Case
★★★★★
"Snug and stylish. Both subtle and distinctive, matching every outfit but easy to find in a sea of devices. I'm often asked where I acquired such a fancy case!" — Alex on the Divine Order Case
★★★★
"So unique and distinctive. I've left it in places a few times, and people always know it's my phone and get it back to me, because it's so unique and distinctive." — Jules on the Showstopper iPhone Case - B&W