Field Of Dreams Samsung Galaxy Case
In Stock
— Free shipping: USA, UK, select EU + AUS
— Produced in: US, UK, EU + AUS
— Change of heart? 30 day returns
— This treasure = 3x the good



Vibrant Precision
Artful Every Day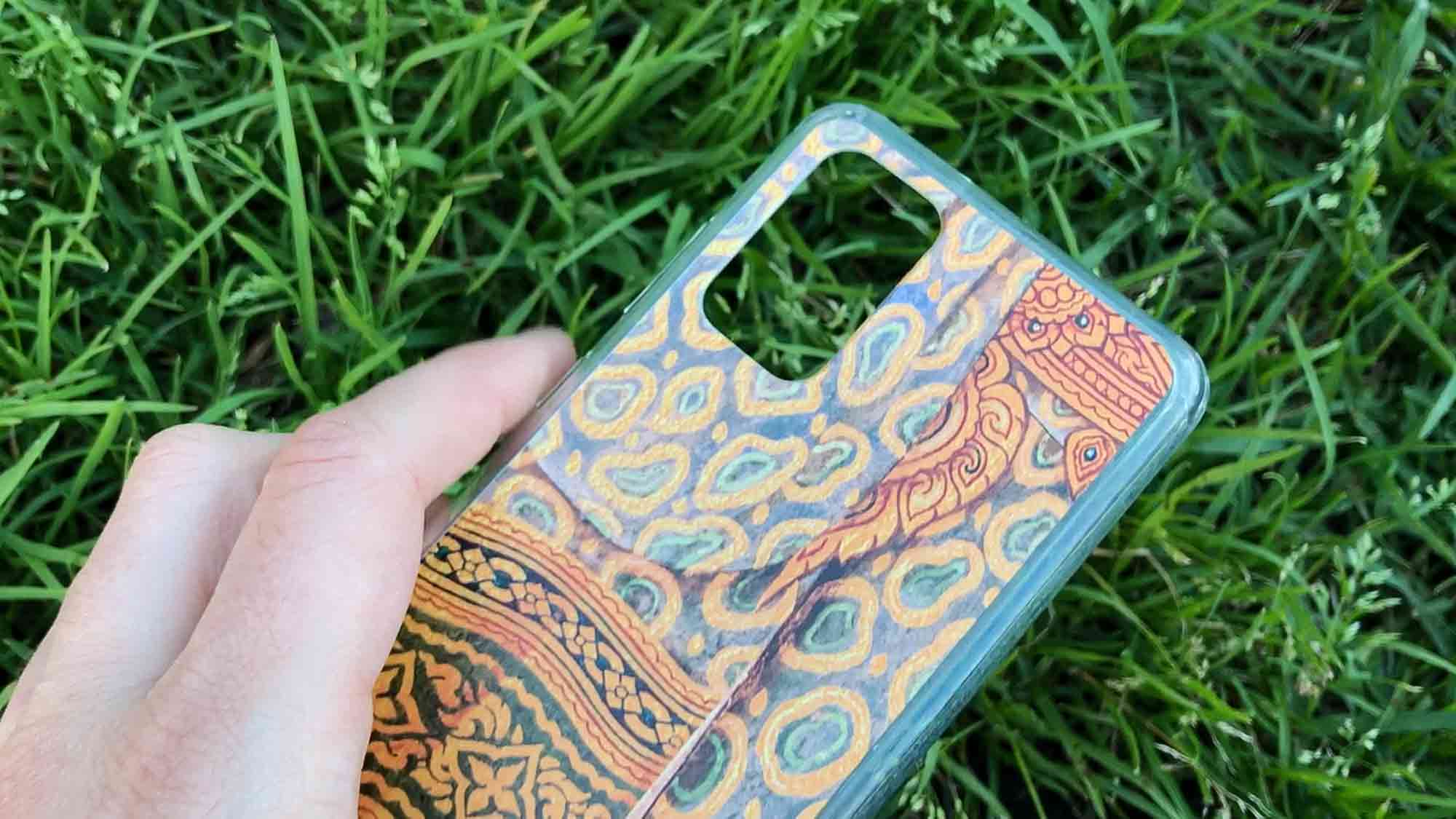 Enchanting Hoi An Floral Inspiration
Immerse yourself in the vibrant essence of Hoi An's chrysanthemums with our stunning Field Of Dreams Samsung Galaxy Case. This exclusive design showcases an enchanting floral pattern inspired by the bright yellow blossoms found in Hoi An, Vietnam. Allow the captivating hues to whisk you away to a serene garden and evoke a sense of tranquility with each glance at your phone.
Ultimate Protection with Unmatched Style
Our tough cookie technology ensures your phone's safety with a drop-tested, shock-absorbent design. Scratch-resistant, non-slip surface with a sleek matte finish, guarding against oils, dust, and dirt. The raised rim design provides additional defense for your screen and camera, ensuring peace of mind as you capture life's precious moments.
Precision Fit and Seamless Charging
Our meticulously engineered case fits your Samsung Galaxy model like a glove, preserving access to camera and audio features. Flexible raised sides allow for effortless removal and application, adapting to your ever-changing moods. With Bluetooth charging compatibility, your phone stays truly mobile, empowering you to stay connected and charged wherever life takes you.
★★★★★
"Timeless. We love our new iPhone case for our daughter. Well made and beautifully designed." — Mark on Just The Headlines iPhone Case - B&W
★★★★★
"Love the cover. Such a happy photo. I've dropped the phone a few times, but the case has kept it from harm." — Linda on the Lemon Lime iPhone Case
★★★★★
"Snug and stylish. Both subtle and distinctive, matching every outfit but easy to find in a sea of devices. I'm often asked where I acquired such a fancy case!" — Alex on the Divine Order Case
★★★★
"So unique and distinctive. I've left it in places a few times, and people always know it's my phone and get it back to me, because it's so unique and distinctive." — Jules on the Showstopper iPhone Case - B&W