Emile Prisses d'Avennes, La Decoration Arabe, Plate 21 - Art Phone Case
In Stock
+ Free shipping — carbon neutral, too
+ Produced, packed + shipped in 72hr
+ Ethically printed in US, UK, EU + AUS
+ This treasure = 3x the good

Embrace The Intricate Legacy of Islamic Design Every Day with this Art Phone Case
Discover the Emile Prisses d'Avennes La Décoration Arabe, Plate 21 Art Phone Case, a striking amalgamation of history, art, and technology. This exquisite piece portrays the intricate Arabesque patterns and motifs, reflecting the grandeur of Islamic art and architecture. Immerse yourself in the artistic vision of Emile Prisses d'Avennes, the renowned French archaeologist, known for his comprehensive documentation of Islamic art.
Designer Phone Case: Savor the Artistic Flair of the Arabesque Patterns
Crafted with meticulous attention to detail, the phone case showcases the artistic prowess of Arabian patterns, offering an unparalleled design experience. Transform your smartphone into a canvas that displays the richness of Arabic art. The eye-catching design pays tribute to Emile Prisses d'Avennes's iconic La Décoration Arabe, making your device a moving piece of art.
Artistic Phone Case that Makes a Bold Statement
This Arabesque phone case doesn't just protect your phone; it embodies a unique artistry inspired by the rich legacy of Islamic art. Celebrate the brilliance of Emile Prisses d'Avennes's work and stand out with the complexity of the intricate designs that adorn your device. Embrace the essence of the Arabian patterns and make your device an extension of your artistic inclination.
🍪 TOUGH COOKIE: Your new phone case has been engineered and drop-tested to guarantee shock-absorbency.
😇 UH-OH PROTECTION: Scratch-resistant, non-slip surface provides a secure grip with a sleek matte finish. Your new phone case protects against oils, dust, and dirt. With a raised rim design to guard your screen and camera against accidental damage.
🧤 LIKE A GLOVE: Meticulous engineering ensures your phone case fits precisely over your model's camera and audio features.
💎 SHINE BRIGHT: Ultra-luxe inks and UV printing techniques mean your case stays vibrant for longer.
🌈 IN TUNE WITH YOUR MOOD: Flexible raised sides make it easy to take off or put on your new case… in tune with your changing mood.
🧞‍♂️TRULY MOBILE: Bluetooth charging means you can get juiced up wherever you wish.
Every Emile Prisses d'Avennes, La Decoration Arabe, Plate 21 - Art Phone Case Makes 3x Real-World Impacts:
1. Every treasure on our store is socially responsible — ethically produced by artists, makers, crafters and creators paid fair wages in safe and generous working environments.
2. Every treasure has local & sustainable giveback baked in through our partnership with Buy1Give1 — so your purchase directly impacts people's lives, helping communities across the world thrive.
3. Every treasure = 1 tree planted through our partnership with the Eden Reforestation Project — if you purchase 3 treasures, we plant 3 trees, because less isn't always more.
Everything we buy is a vote for the world we want to live in...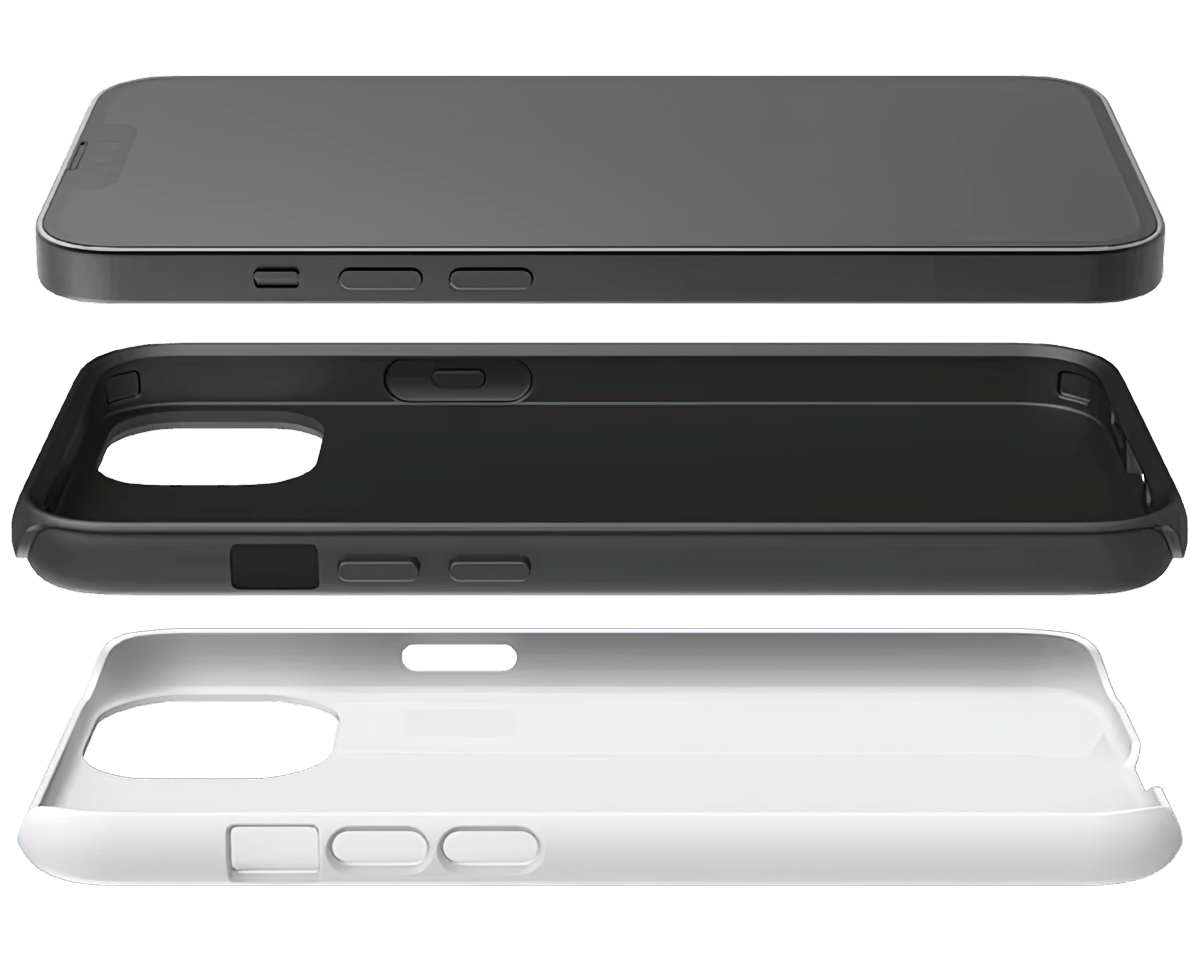 Uh-Oh Insurance
Dual Layered Protection
Your new phone case has layers. And not just the emotional kind. The dual-layer design includes a shatterproof outer shell and a flexible, black silicone inner layer, providing extra protection against drops and impacts.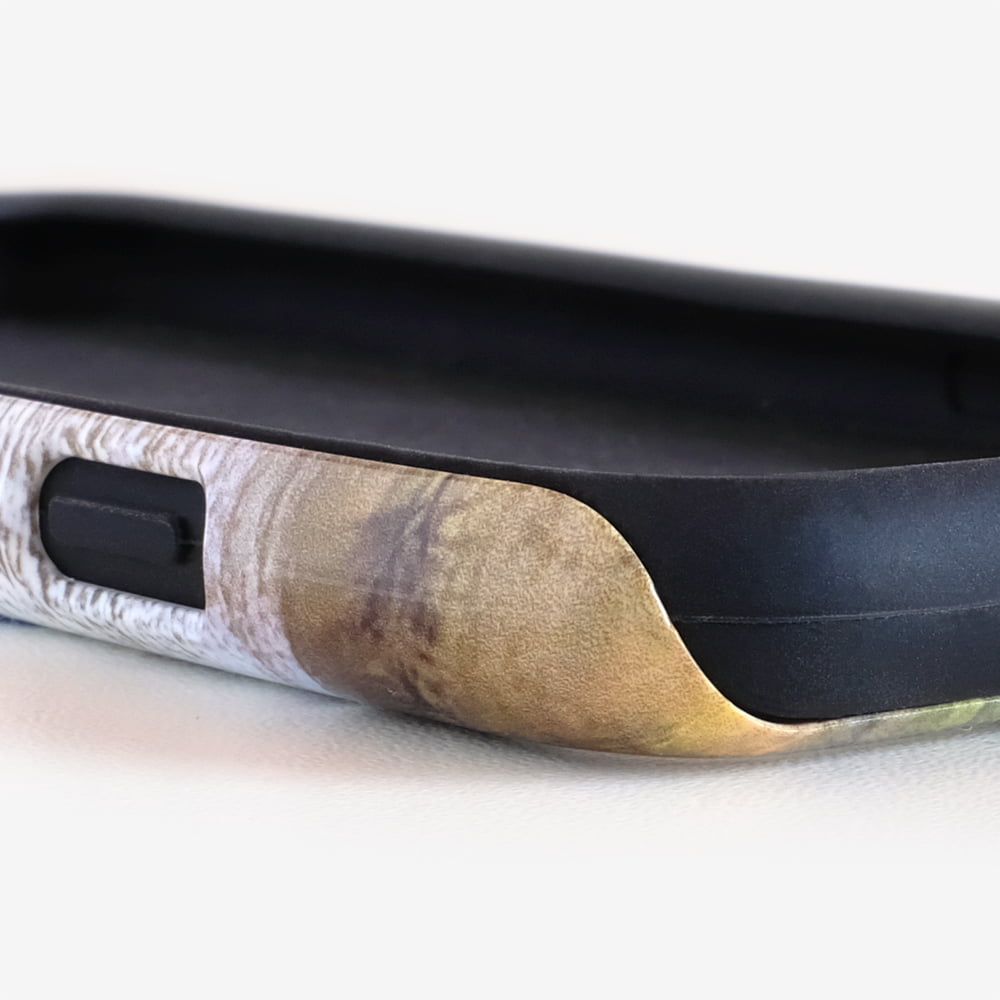 More Pretty, Less Junk
Certified Safe From Nasties
Yes, our phone cases are plastic. But we don't do junk, and this case is REACh, RoHS and TUVRheinland certified. Meaning the plastics and lush, water-based inks are certified safe. Free from hundreds (and hundreds) of chemical nasties. Approved by very smart science people across the EU.
Artsy Phone Case Models
Designer iPhone Cases
Shop Kind, Live Bold, Glow Deep