Dragonfly on Lotus Tumbler - Double Wall Artisan Drinkware
In Stock
'Bought 5 Acera tumblers for friends and myself. Designs are beautiful. Everyone asks, where did I buy it from?' - Lel Pang (USA)
◎ FREE carbon neutral shipping
◎ USA only: ships from NY in 5-7 days
◎ Handmade by artisans in Taiwan
◎ This treasure = 3x the good

ACERA LIVEN
Description: This nature-inspired tumbler features a rustic bamboo design and is durable enough to carry in your bag. The tourmaline ceramic walls can help to dissipate the smell of chlorine in water and improve ionization and alkaline levels.
Features: Tourmaline Anion - Patented Far infrared and negative ion Technology
Material: Ceramics
Lid: Acrylic Resin Lid: ABS Inner Thread Cap(acryonitrile-butadiene-styrene) and silicone Cover (SGS food grade test passed)
Capacity: 370 ml / 12.95 oz
Insulation: Single Wall
Dimension: 6.1" H x 2.9"
Package: Minted Gift Box + Silicone Sleeve
• Low lead-cadmium content.
• High quality material used in patented manufacturing process.
• Embodied with unique cultural patterns, Acera LIVEN's Tourmaline Tumbler's are crafted with more than 70 to 80 steps.
• Acera LIVEN tourmaline white glaze can release good far infrared energy with an average emission rate of 0.906 of 5-14μm far infrared. Tourmaline lining that releases far infrared and negative ions soften water and improve its absorption into the human body.
• Environmentally-friendly ABS inner threads, silicone seals, acrylic lids and Tritan inner cap for faux wood grain lids.
• Double-wall insulation for heat preservation.
Ethical & Sustainable Life Cycle That Honours Craftsmanship & Preserves Culture

Human dignity, tradition & respect for artistry are sustainability issues, too. Acera's handmade artworks are embodied with unique cultural patterns individually handcrafted by master artisans over more than 70 to 80 steps. And they can still bring joy as planters or vases after their time as drinkware is over.

Crafted By Taiwanese Artisans Paid Living Wages In Safe & Generous Workshops

Acera's handmade works of art offer true nourishment with your very own hand carved, tourmaline charged, ceramic travel mug or carafe set. The tourmaline lining of Acera's tumblers & carafes heighten the flavor & freshness of any beverage. Every single piece is made & decorated by hand + crafted with select materials that are natural, sustainable + eco-friendly. All made by masters who are honoured & compensated for their artistry.
Acera, a Taiwanese ceramic company founded in 1986, utilizes ancient artisanship techniques to develop innovative contemporary products. With its origin in ceramic crafting, ACERA's lifestyle and wellness product brand, LIVEN, introduces unique processes and patented technology to continuously advance its design and manufacturing. Crafted with the highest quality, LIVEN's eco-friendly products are available in both traditional and modern motifs.
For Water, Tea, Coffee, Wine, Beer + Other Drinks That Requires Temperature Control

• Water: pour water into the travel mug or carafe & let sit for 1-3 minutes before drinking to reduce water's chlorine odour and increase oxygen to produce a softer, purer, drinking experience.
• Tea: these travel mugs & carafes will help reduce bitterness while enriching the tea's fragrant flavours.
• Coffee: sipping your caffeine fix from one of these mugs or carafes will improve the taste and aroma of your favourite brewed beans
• Wine: these travel mugs & carafes will increase oxygen into the wine — sommeliers might say it helps the wine breathe. And this increase in oxygen makes the wine smoother to drink while also enhancing its more subtle flavour notes. Cheers!
• Beer: these travel mugs & carafes are perfect for an ale, IPA or stout — refining the foam & helping to reduce the unwelcome beer bloat, all while enhancing the lager's more subtle taste sensations. Cheers again!
Your Purchase Makes 3x Real-World Impacts:
1. Every treasure on our store is socially responsible — ethically produced by artists, makers, crafters and creators paid fair wages in safe and generous working environments.
2. Every treasure has local & sustainable giveback baked in through our partnership with Buy1Give1 — so your purchase directly impacts people's lives, helping communities across the world thrive.
3. Every treasure = 1 tree planted through our partnership with the Eden Reforestation Project — if you purchase 3 treasures, we plant 3 trees, because less isn't always more.
Everything we buy is a vote for the world we want to live in...
Ceramic Tumblers Loved By





Drinkware with Designer Spirit
Artisan Ceramic Tumblers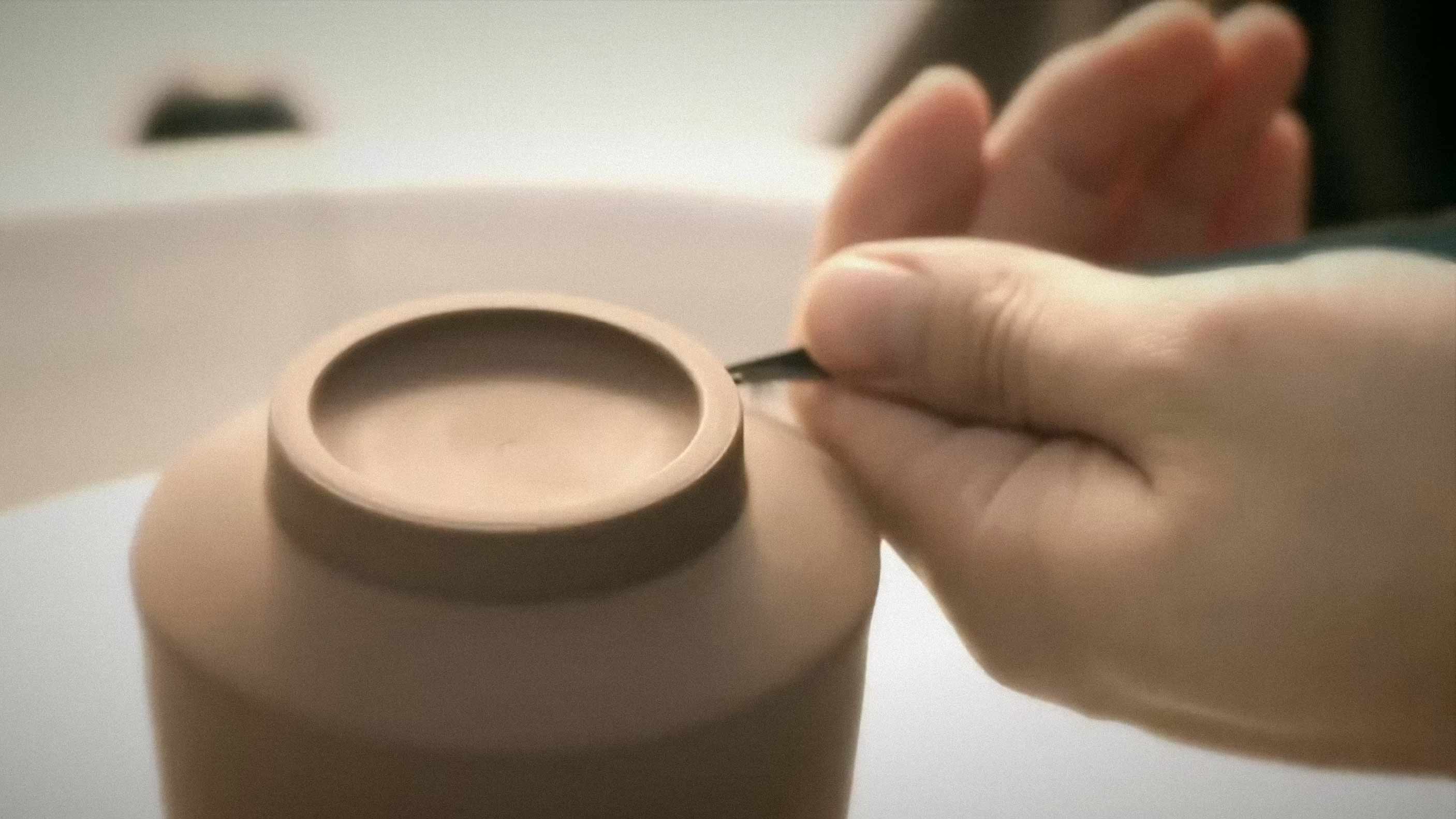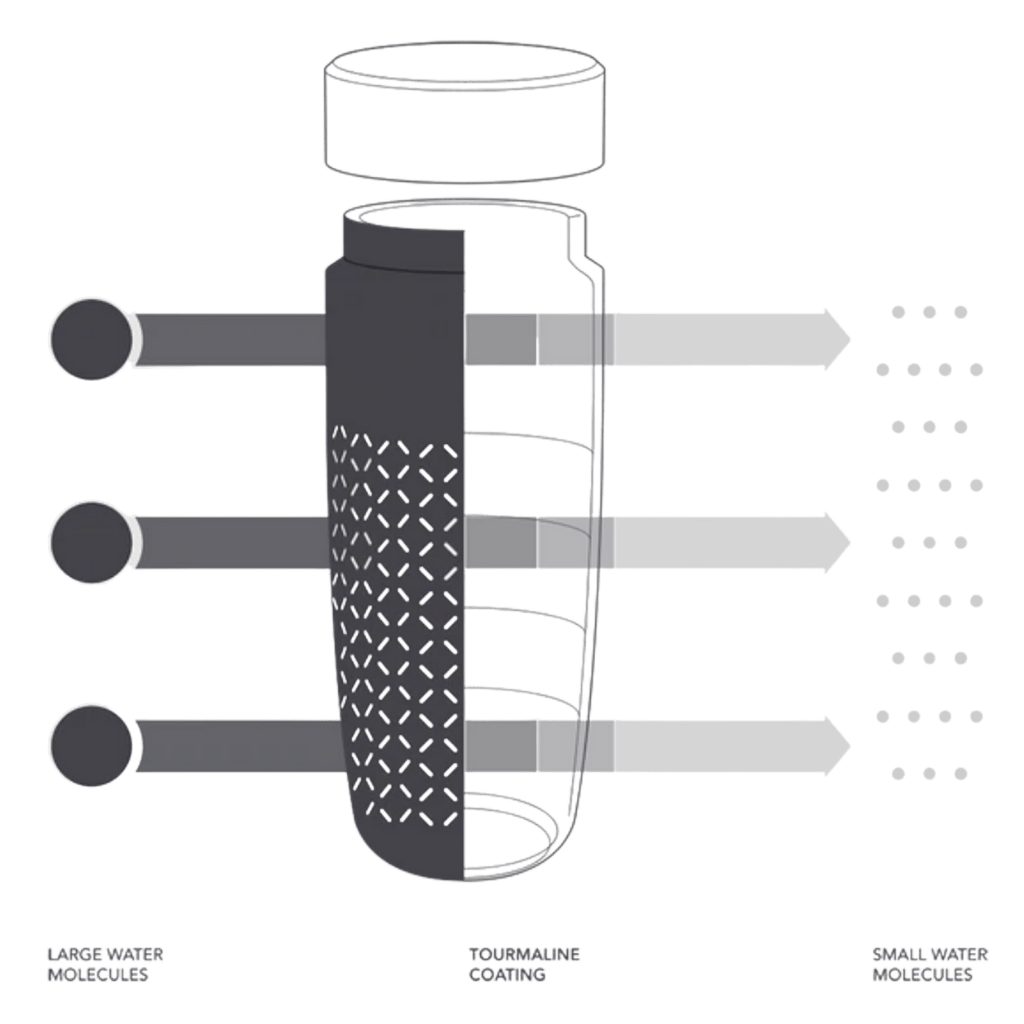 Acera Liven Tourmaline Crystal
Everything Made Purer, Tastier, More Refreshing
Glazed with valuable white crystal tourmaline as part of its patented manufacturer process utilizes far range infrared (FIR) technology pioneered by Acera.
Tourmaline, an alternative name for verdelite, carries a permanent electrical charge that transforms larger liquid molecules into smaller ones. Providing a more purified taste and improved absorption into the body.
All Gems, No Junk
Meet the Family