Down Where It's Wetter Part 3 Hahnemühle Photo Rag Print
In Stock
★★★★★ 'Precision quality. So happy. Really pops against my white interior.' - Sophie (AUS)
◎ Free global shipping: carbon neutral, too
◎ FSC® Certified—100% forest friendly

◎ Produced in US, UK, EU, AUS

◎ This treasure = 3x the good

438 Years Of Papermaking With Hahnemühle
Unparalleled Richness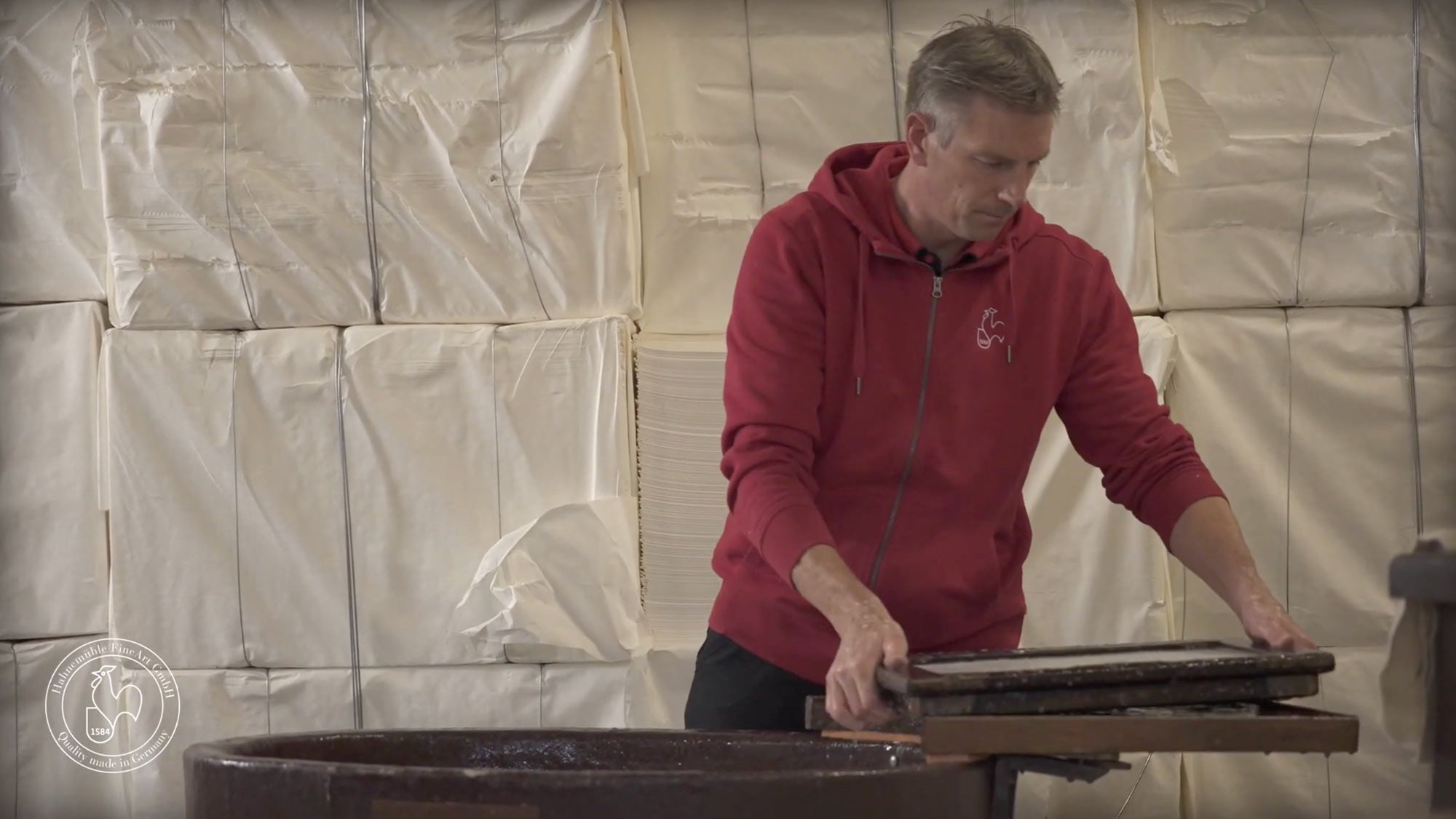 UNPARALLELED RICHNESS: Hahnemüle's heavy-duty, ultra-luxe paper truly brings artwork to life — elevating images from art to heirloom.
MUSEUM-QUALITY AT HOME: The velvety matte surface of Hahnemüle's fine art paper is perfect for reproducing paintings, lithographs and fine art photography.
ART THAT HUMS WITH LIFE: The vegan certified paper has a warm white hue that makes colors hum with life. Giving art of all kinds the respect it deserves
ENRICH YOUR ENVIRONMENT INSIDE AND OUT: Giclée printed using water-based eco-inks — as vibrant as traditional inks minus the toxic junk.
MAKE FRIENDS WITH FORESTS: Hahnemühle papers are FSC® certified — sustainably sourced from ethically managed forests.
THINK LOCAL FOR GLOBAL IMPACT: Produced in safe and generous working environments across the USA, EU, UK and AUS. Local production + fulfillment = fewer carbon emissions and faster shipping times. Win win!
Your Purchase Makes 3x Real-World Impacts:
1. Every treasure on our store is socially responsible — ethically produced by artists, makers, crafters and creators paid fair wages in safe and generous working environments.
2. Every treasure has local & sustainable giveback baked in through our partnership with Buy1Give1 — so your purchase directly impacts people's lives, helping communities across the world thrive.
3. Every treasure = 1 tree planted through our partnership with the Eden Reforestation Project — if you purchase 3 treasures, we plant 3 trees, because less isn't always more.
Everything we buy is a vote for the world we want to live in...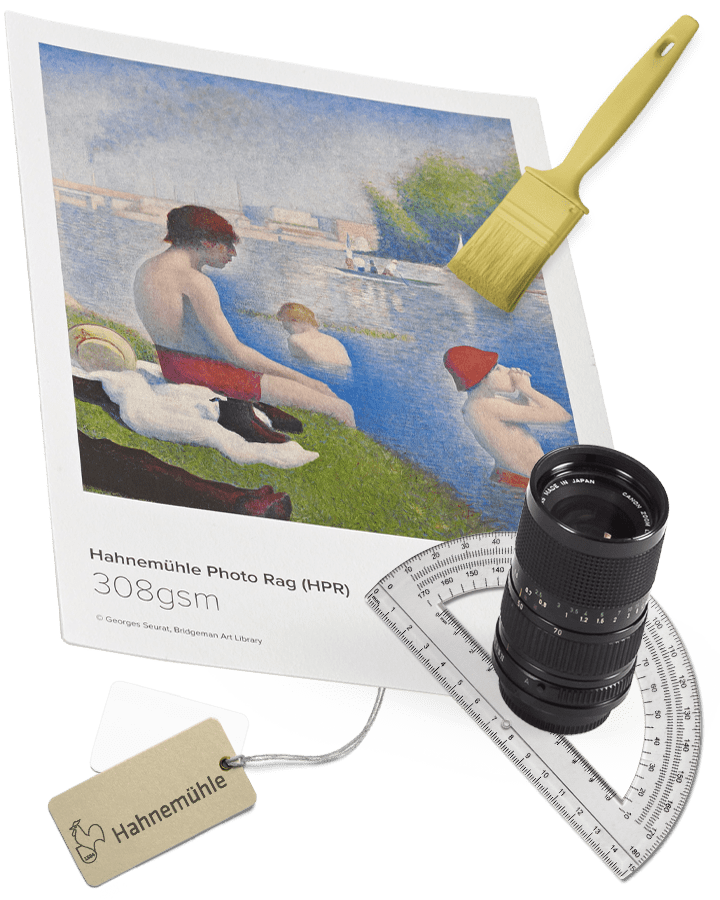 Easy-Peasy Artisan Mkt
Art Made Easy
HAHNEMÜHLE PHOTORAG® PAPER
Ultra-Luxe Art Paper
Hahnemühle Photo Rag® is 1 of the world's most popular papers. A valued all-rounder for superior fine art printing.
The white cotton artist's paper, with its characteristic, wonderfully soft feel, boasts a lightly defined felt structure, lending each artwork a three-dimensional appearance and impressive pictorial depth.
Delivers outstanding colors, deep blacks, striking contrasts and perfect reproduction of detail. Acid-free archival quality—meeting the most stringent demands for age resistance.
Shop Kind, Live Bold, Glow Deep