Custom Traveler's Leather Journals - TRAVELER'S JOURNALS
Only 27 Left In Stock...
— Automatic 10% OFF at checkout
— Explore more Soothi treasure
— Free shipping: carbon neutral, too
— Available in continental USA only
— No returns / exchanges: see why below
— Your new treasure = 3x the good



Sooth Leather Bound Journals
Something Worth Writing About...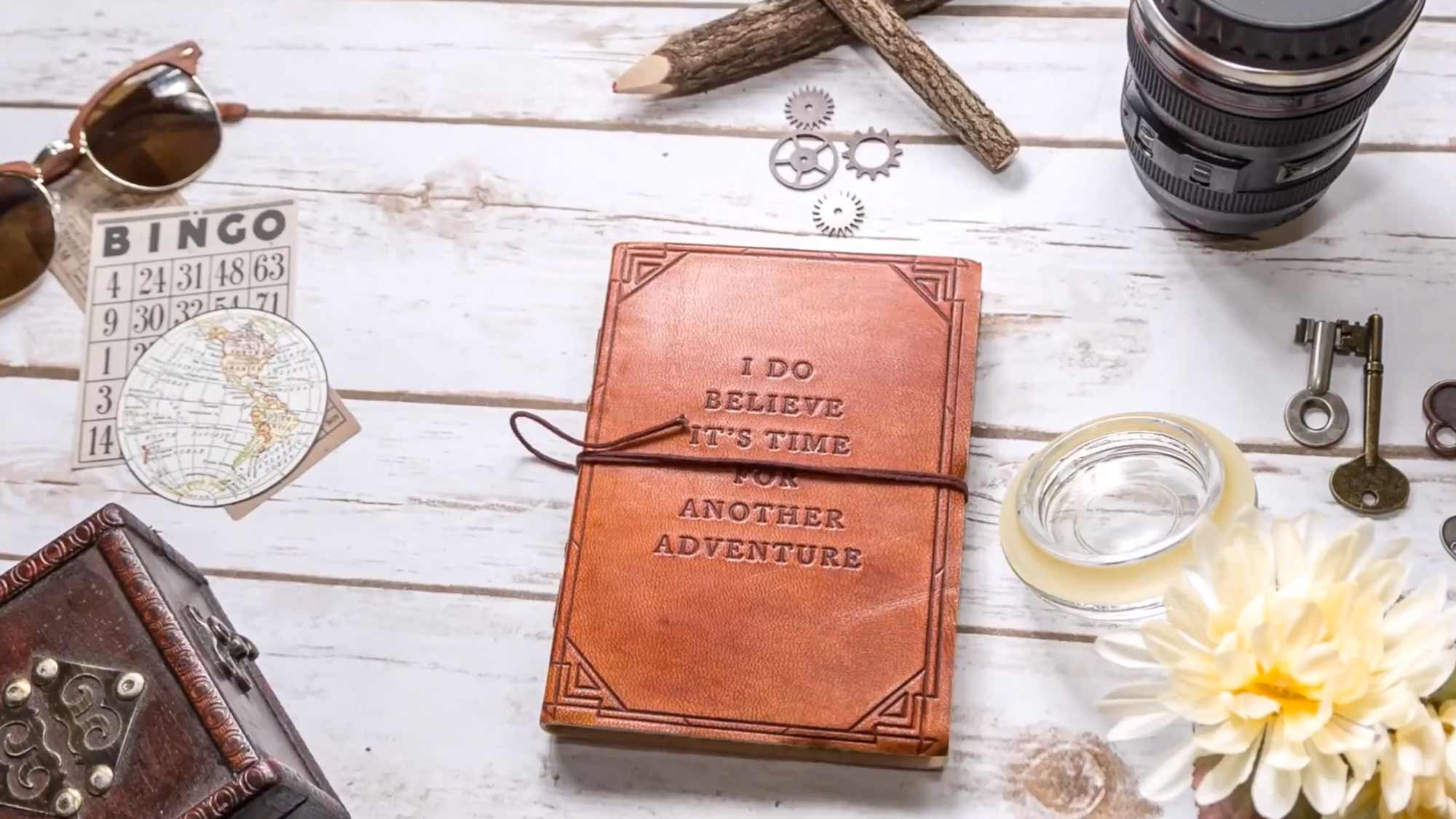 Soothi Handmade Journals Loved By






Journal Specifications:
Size:

4.76" wide x 8.74" long (Regular Size TN)
Material:

Salvaged leather material
Paper:

100% tree-free handmade paper

125 gsm weighted paper

100 sheets, off-white color with subtle specks of cotton fiber

Unlined
Refillable:

Comes with 2 notebooks and 1 kraft folder, and 4 elastic strands

Can be used with 1-5 Midori Standard Regular 4.5" wide notebook insert
Note:Color discrepancies may occur between this product and your computer screen. Pen Not Included. Our materials have natural faults and lines that make every piece unique.

• Genuine upcycled leather cover
• Paper is tree-free and environmentally friendly
• 100 pages of white color handmade cotton paper with sublet specks of fiber
• Soothi's materials have natural faults and lines that make every piece unique.
What Writing Mediums Can I Use On The Paper?
You can use your new journal for water coloring, fountain pen writing, sketching, and art journaling. While the weight of Soothi's tree-free paper limits bleeding, it also buckles when exposed to too much water. Our suggestion would be to use watercolor sparsely across the journal, and to patch test first before going all in.
Why Does My Journal Have Marks On The Cover?
Since we use repurposed leather that would otherwise be waste, this leather often has natural marks and spots. These marks and scars present themselves on the cover of our journals. We like to believe they add to the vintage look and feel of our products.