Concentrix Oval Platter Set of 2
Only 85 Left In Stock...
◎ Automatic 20% OFF any 2 Tuxton treasures at checkout
◎ Free shipping — carbon neutral, too
◎ Available in continental USA only
◎ No BPA, PFOA, PTFE, lead or cadmium
◎ This treasure = 3x the good



Tuxton vs Leading Brands
3 Tough Tests in 45sec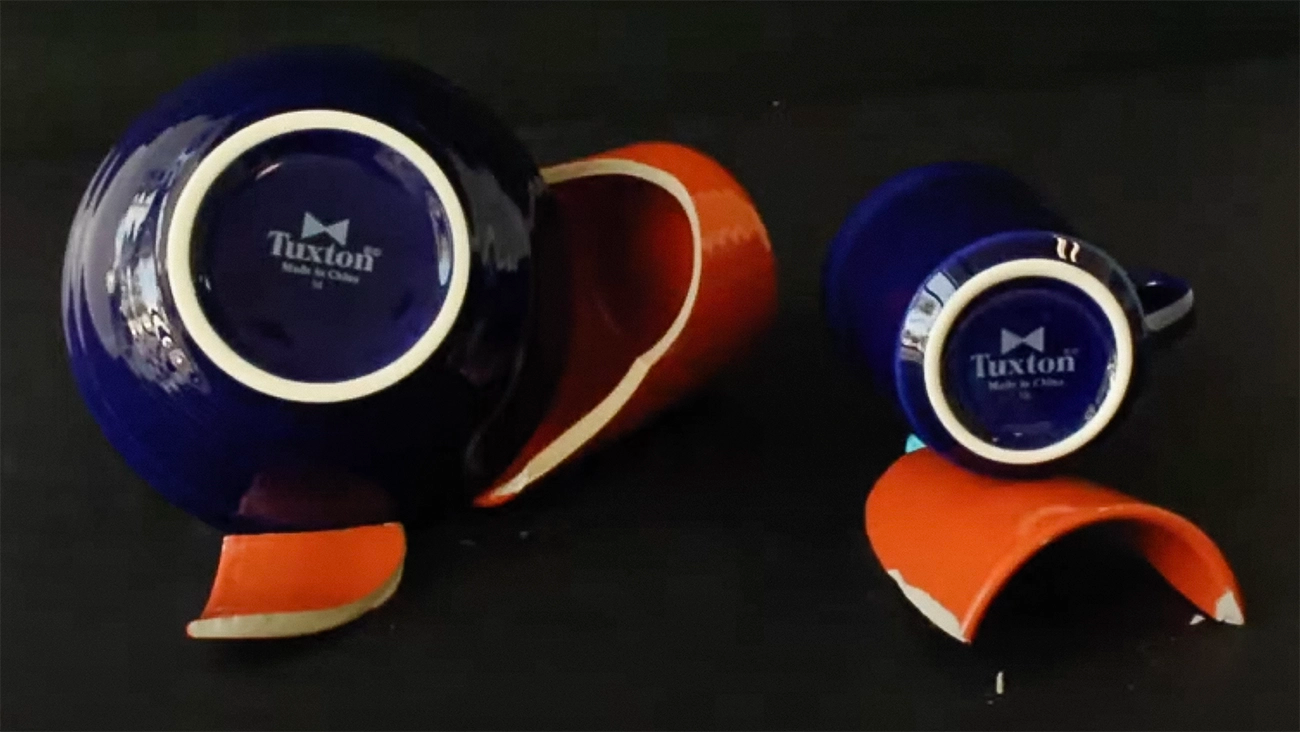 NON-TOXIC DISHWARE and Cookware
Non Toxic. Food Safe. BPA, PFOA, PTFE, Lead & Cadmium Free.
Concentrix Oval Platter: Artful Entertaining
Transform your gatherings with the Concentrix Oval Platter Set, a serving platter set that combines both elegance and practicality. Available in nine mesmerizing colors, these platters will enhance your dining experience and create a tablescape that reflects your refined taste.
Includes: Two (2) Oval Platters
A Colorful Array of Serving Possibilities
The Concentrix ceramic platters in this set are 10.5" L x 13.75" W x 1.38" H, offering ample space for your culinary delights. With each set including two oval serving plates, you can effortlessly display a variety of dishes, delighting your guests with a platter plate set designed for distinction.
Color: Black, Cobalt Blue, Island Teal Blue, Coral Pink, Papaya Orange, Cayenne Red, Saffron Yellow, Cilantro Green, White
Colorful Array of Possibilities
Immerse yourself in the world of color with the Concentrix Oval Platter Set, perfect for blending or contrasting to craft your unique dining atmosphere. Choose from dramatic Black, enigmatic Cobalt Blue, tranquil Island Teal Blue, charming Coral Pink, invigorating Papaya Orange, fiery Cayenne Red, radiant Saffron Yellow, rejuvenating Cilantro Green, or classic White. Let your culinary vision shine on these platter serving set pieces that elevate your dining experience.
—
1. Chip-Resistant Durability
Designed for heavy-duty use, every product is thermal shock tested. This ensures that our ware can go from freezer to oven to table repeatedly without issue.

2. Oven Safe to 500°F
Our high-fired ceramics can withstand up to 500°F in the oven. Re-heat dishes with ease on presentation-worthy dinnerware.

3. Dishwasher and Microwave Safe
Our ceramics are both microwave friendly and dishwasher-safe, making re-heating and clean up a breeze!

4. Lead and Cadmium Free
Our lead and cadmium free products are a safe selection to ensure your family's safety when dining in.

5. Colors Won't Fade
During our traditional firing process, color pigments fuse with the glassy glaze. Colors are guaranteed to remain as vivid and vibrant as the day the ceramics come out of the kiln.

6. Food Safe
Non-porous vitrified china does not discolor, react with food, alter flavors or absorb any odors. It is an ideal vessel for storing and freezing food, and surpasses the highest standards required for culinary professionals.

7. Designed to Stack
Each piece is ergonomically designed for comfortable handling and easy stacking. Enjoy the hand-thrown appeal and custom coloring of every piece along with the ease of storage.