Babes In The Woods Samsung Galaxy Case - Black and White
In Stock
+ Produced in US, UK, EU & AUS
+ This treasure = 3x the good



Vibrant Precision
Artful Every Day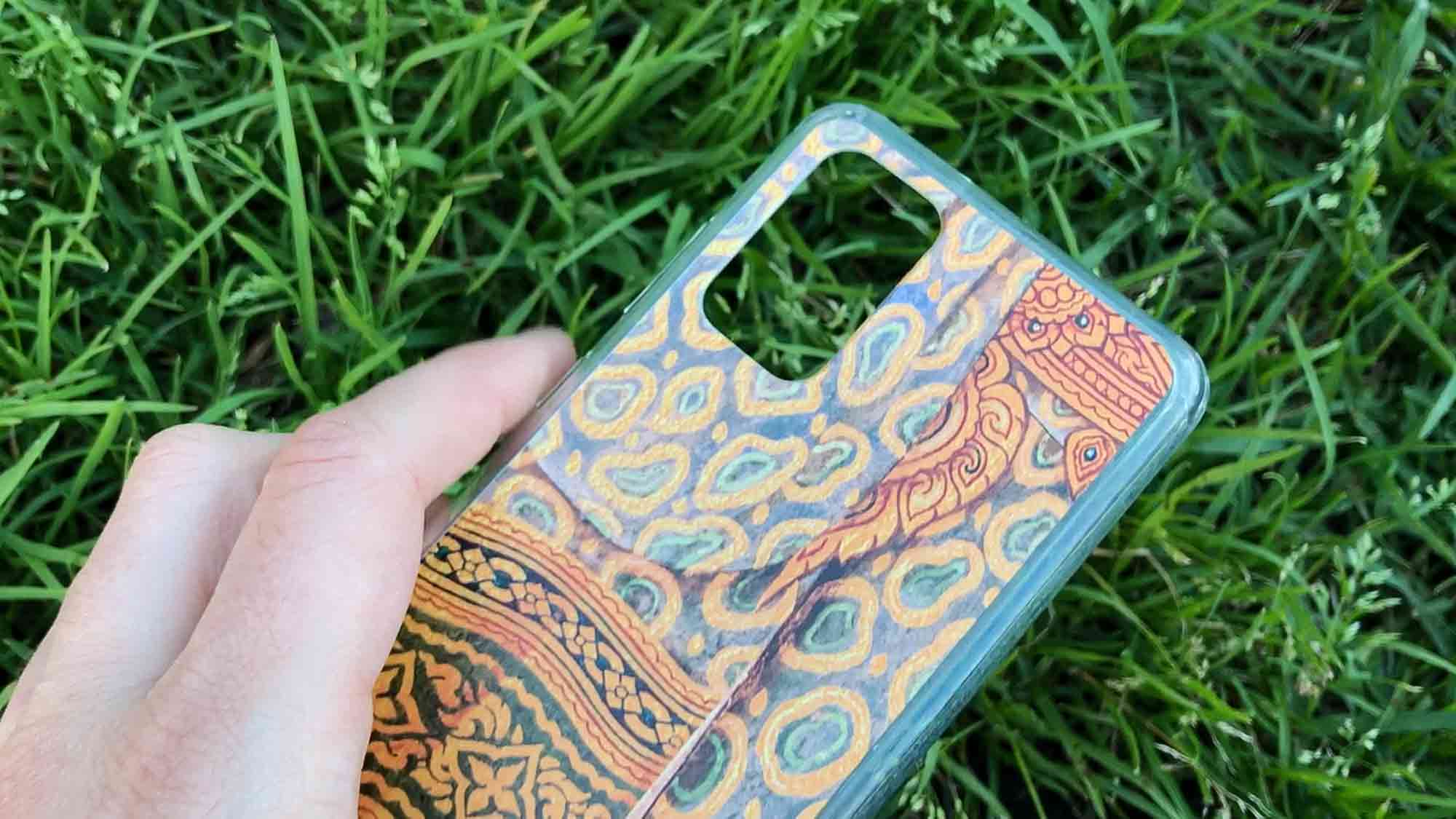 Hand-Painted Thai Warrior Armor for Your Samsung Galaxy
Experience the exquisite fusion of tradition and technology with our Babes In The Woods Samsung Galaxy Case, featuring hand-painted Thai warriors in striking black and white. Immerse yourself in a piece of Bangkok's rich history, while ensuring top-notch protection for your phone.
Ultimate Protection Meets Sleek Design
Our robust case is meticulously engineered to withstand drops and shocks, safeguarding your phone with unparalleled impact resistance. The scratch-resistant, non-slip surface not only grants a secure grip but also defends against oils, dust, and dirt. The raised rim design provides additional protection for your screen and camera, preventing accidental damage.
Exceptional Fit and User-Friendly Features
Precision engineering ensures a perfect fit, allowing seamless access to your phone's camera and audio features. The ultra-luxe inks and UV printing techniques guarantee lasting vibrancy, while the flexible raised sides make it easy to switch cases according to your mood. And with Bluetooth charging compatibility, you can power up your device anywhere, anytime.
★★★★★
"Timeless. We love our new iPhone case for our daughter. Well made and beautifully designed." — Mark on Just The Headlines iPhone Case - B&W
★★★★★
"Love the cover. Such a happy photo. I've dropped the phone a few times, but the case has kept it from harm." — Linda on the Lemon Lime iPhone Case
★★★★★
"Snug and stylish. Both subtle and distinctive, matching every outfit but easy to find in a sea of devices. I'm often asked where I acquired such a fancy case!" — Alex on the Divine Order Case
★★★★
"So unique and distinctive. I've left it in places a few times, and people always know it's my phone and get it back to me, because it's so unique and distinctive." — Jules on the Showstopper iPhone Case - B&W