Aviary² Samsung Galaxy Case - Blue
In Stock
+ Produced in US, UK, EU & AUS
+ This treasure = 3x the good



Vibrant Precision
Artful Every Day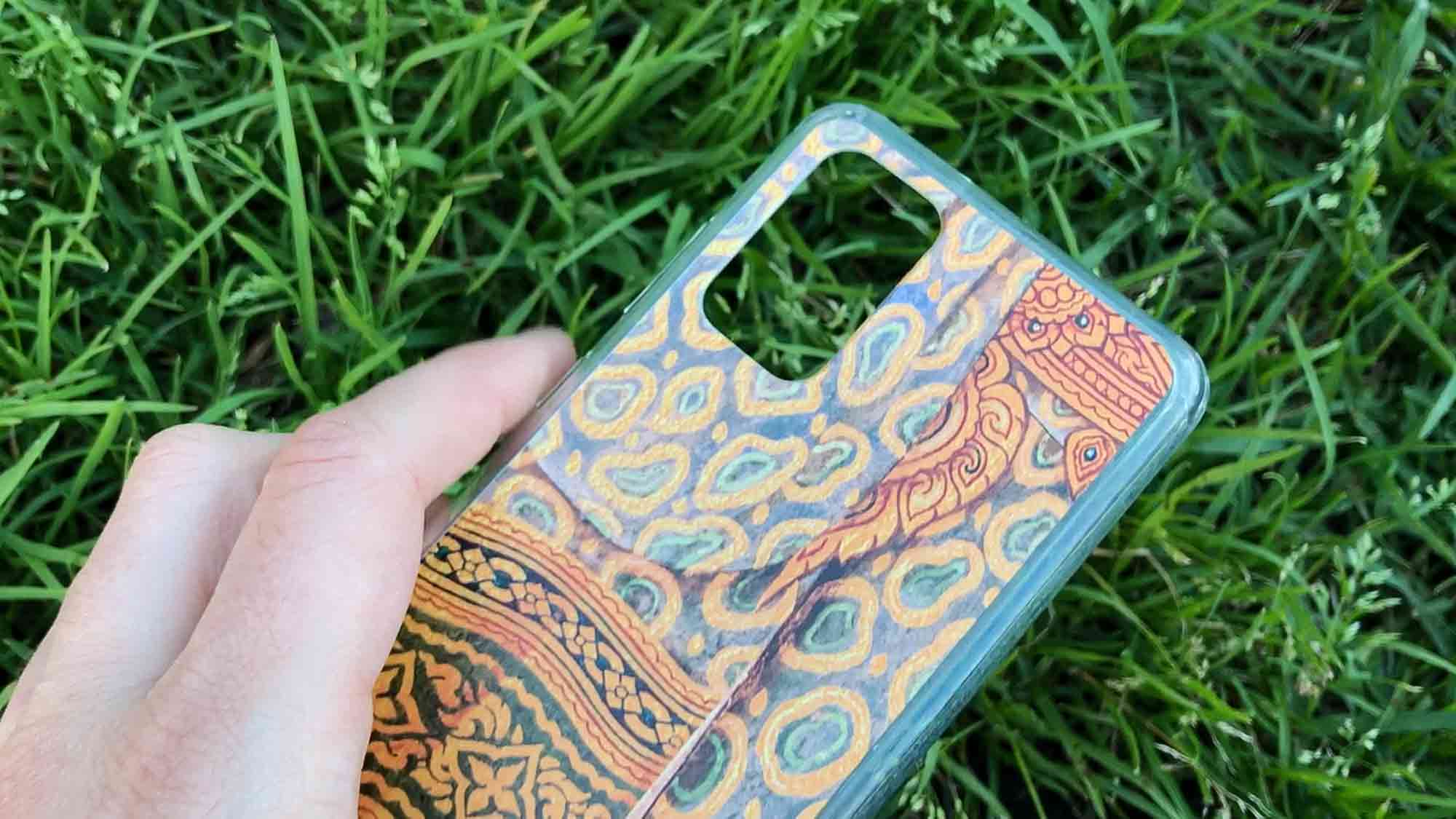 Tough Cookie
The Aviary² Samsung Galaxy Case in Blue is engineered and drop-tested for maximum protection. Guaranteed shock-absorbency even in the harshest of falls. Its scratch-resistant, non-slip surface ensures a secure grip with a sleek matte finish, making it easy to hold and use your device without worrying about slips and drops.
This Samsung Galaxy Case also protects against oils, dust, and dirt, keeping your phone clean and free from debris. Plus, the raised rim design provides additional protection for your screen and camera, guarding against accidental damage. When you choose the Aviary² Samsung galaxy Case in Blue, you can rest assured that your phone is in good hands.
In Tune with You
Meticulous engineering ensures that it fits precisely over your model's camera and audio features, providing easy access to all of your phone's functions. The flexible raised sides make it easy to take off or put on your new Samsung galaxy case, so you can switch up your phone's look whenever you want. With ultra-luxe inks and UV printing techniques, your Samsung Galaxy case stays vibrant for longer, giving your phone a unique and eye-catching look. Whether you're at work, out with friends, or just relaxing at home, the Aviary² Case in Blue is in tune with your changing mood.
Mobile and Convenient
Bluetooth charging means you can get juiced up wherever you are, whether you're on the go or relaxing at home. This Samsung Galaxy Case is lightweight and convenient, making it easy to carry with you wherever you go. Whether you're a busy professional, a student on the go, or just someone who loves to stay connected, the Aviary² Samsung Galaxy Case in Blue suits you.
★★★★★
"Timeless. We love our new iPhone case for our daughter. Well made and beautifully designed." — Mark on Just The Headlines iPhone Case - B&W
★★★★★
"Love the cover. Such a happy photo. I've dropped the phone a few times, but the case has kept it from harm." — Linda on the Lemon Lime iPhone Case
★★★★★
"Snug and stylish. Both subtle and distinctive, matching every outfit but easy to find in a sea of devices. I'm often asked where I acquired such a fancy case!" — Alex on the Divine Order Case
★★★★
"So unique and distinctive. I've left it in places a few times, and people always know it's my phone and get it back to me, because it's so unique and distinctive." — Jules on the Showstopper iPhone Case - B&W