Autumn Ribbed Alpaca Gloves
Only 34 Left In Stock...
'The best quality and the fact they use fair labor practice is a big bonus.' - Pamela (USA)
◎ Automatic 10% OFF any 2 treasures
◎ Free shipping: carbon neutral, too
◎ USA only: ships from Miami, FL in 72hr
◎ Handmade: Peruvian Fair Trade
◎ This treasure = 3x the good



Weaving Magic
Daily Rituals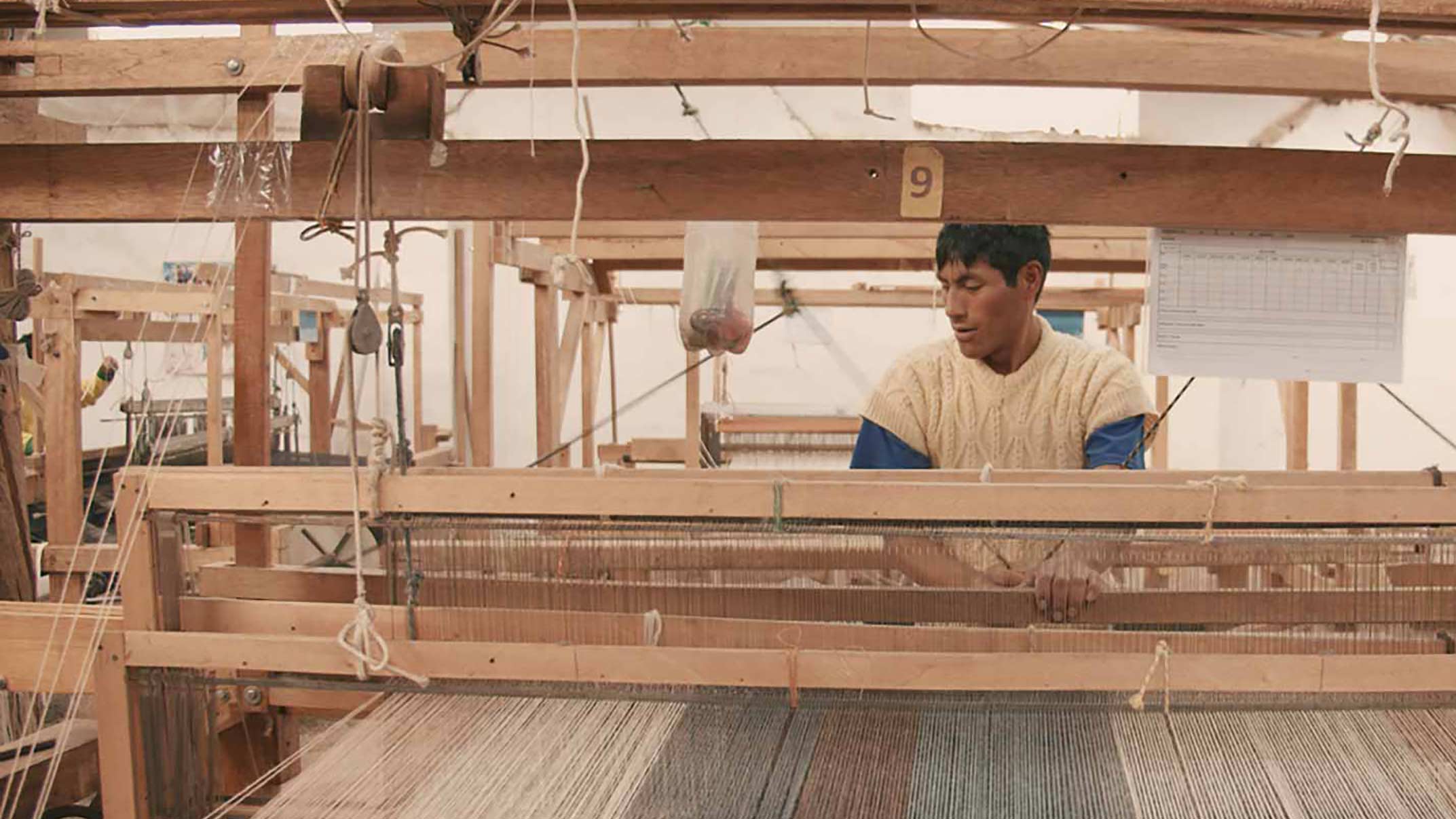 Alpaca wool fingerless gloves allow you to maintain style without sacrificing functionality. Complete with an open top for fingers and side slit for thumbs. The ribbed design keeps hands and wrists warm. Pair with a matching ear warmer headband!
Alpaca fiber is considered by the fashion industry to be one the greenest, most natural and softest fibers in the world. It is prized for its unique silky and luxurious feel and has a lesser tendency to pilling. These gloves are made on a hand knitting machine by a weaving collective in Peru.
Material: 43% Baby Alpaca, 43% Wool + 14% Polyamide 
Measurements: L 6" + 2" Thumb slit
Unisex
Handmade with love in Peru

Care: Hand wash cold with mild detergent. Reshape while wet and lay flat to dry.

As with all handcrafted goods, there are slight variations making each piece a work of art and truly one of a kind.
Allpa has a philosophy: to transform artisans into entrepreneurs. Their home textiles are hand woven in traditional looms by weavers who have kept their traditions from ancient generations.
Most of their artisans start at a small workshop, and they grow with Allpa, as they support them with technical assistance, financial and management support, designs, innovation.
Allpa focus not only on trends, colors and shapes, but also sustainable materials and traditional techniques that can assure permanent jobs for Allpa's workshops: natural fibers, wood, clay, silver, and copper with contemporary twists.
The Social Impact Of Alpacas
Alpaca breeding has always been an important resource for lower income Andean families, as they benefit not only from the fleece, but also from the hide, fur, meat and even manure to be used in agriculture.
Mills have developed a new way of shearing alpacas, much less harmful for the animals, called the Inca shearing, which is successful among breeders because they get more fleece and better fiber.
Techniques used in Allpa textiles
They are hand woven in Andean workshops or hand knitted with domestic machines.
A very few are made in Industrial looms.
Allpa also silkscreen print and dip dye their textiles, embellishing them with embroidery, fringes, tassels and pompoms.