Arjuna the Gay Cowboy - Framed Giclee Print - LGBTQ Art
In Stock
'Love my framed print. Colors are vibrant and the framing is very professionally done.' - Sylvie (AUS)
◎ FSC® certified wood frame, enhanced matte fine art paper + acid-free mount board = 100% forest friendly

◎ UV resistant perspex glaze
◎ Produced in USA, EU, UK + AU
◎ This treasure = 3x the good



Everyday Fine Art
Ready to Hang on Arrival... or Hang About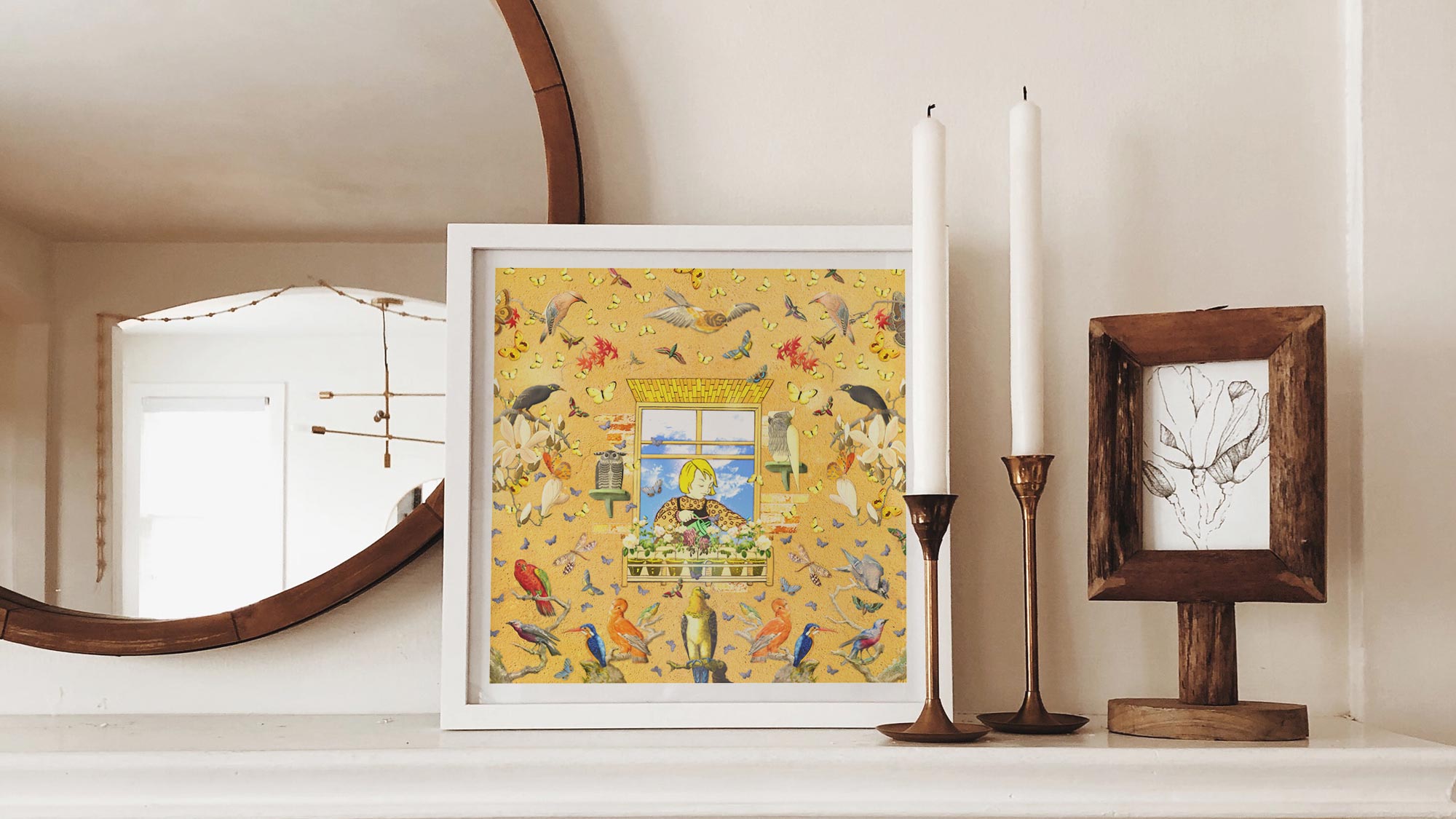 Arjuna the Gay Cowboy - Luminous Legacy
Drawing inspiration from an iconic Indian hero, Arjuna the Gay Cowboy is an exceptional piece of LGBTQ Art. This stunning digital artwork resonates with a rich cultural heritage, blending symbolism with a modern interpretation of a global cowboy — radiating with the power self-expression and inclusivity.
Superior Craftsmanship - Designed to Dazzle
Adorn your space with an artwork that mirrors your refined tastes. Our handcrafted giclee print offers an unrivaled aesthetic experience, showcasing the expertise of guild-recognized picture framers. Employing time-honored techniques, we ensure your piece retains its vibrant allure for generations, as a fine art treasure should.
Nature-Friendly Art – Style with a Conscience
Indulge your artistic inclinations while preserving our planet. Our eco-conscious production process ensures your art piece is 100% forest-friendly AKA FSC® certified — composed with toxin-free, vegan-friendly, sunlight-resistant eco-inks. 
Ready To Hang On Arrival
Delivered fully strung and ready to hang right out of the box.
Milled with simple, clean lines. Presented with a satin finish.
Lightweight and robust.
Perspex glaze.
Satin laminated finish for added protection.
Delivered Safe 'n' Sound
Delivered in rigid, double-walled corrugated cardboard box, ensuring maximum protection.
3 Frame Colors
Available in black, white or natural.
Frame has a square profile measuring 20mm (front face) by 23mm (depth from wall).
Enhanced Matte Art Paper
A premium quality heavyweight fine art print material with a smooth, clean finish. This museum-quality paper is extremely consistent and works perfectly with large, full colour graphics or illustrations.
The matte finish emphasises different highlights and tones in the source artworks; helping to create stunning works of art.
Forest Stewardship Council — Inside & Out
Created from high-quality, sustainably sourced wood (FSC certified).
FSC Certified enhanced matte art paper
Flush surface mount — "conservation grade", sustainably sourced, 100% acid free, and will not discolor or fade with age.