Angel the Gay Cowboy - Framed Canvas - LGBTQ Art
In Stock
+ 38mm stretched cotton canvas
+ 100 year color guarantee
+ FSC® certified sustainably sourced wood
+ Produced in US, UK, EU + AUS
+ Your new treasure = 3x the good



Gaydreamers for Life
Fine Art Outlaws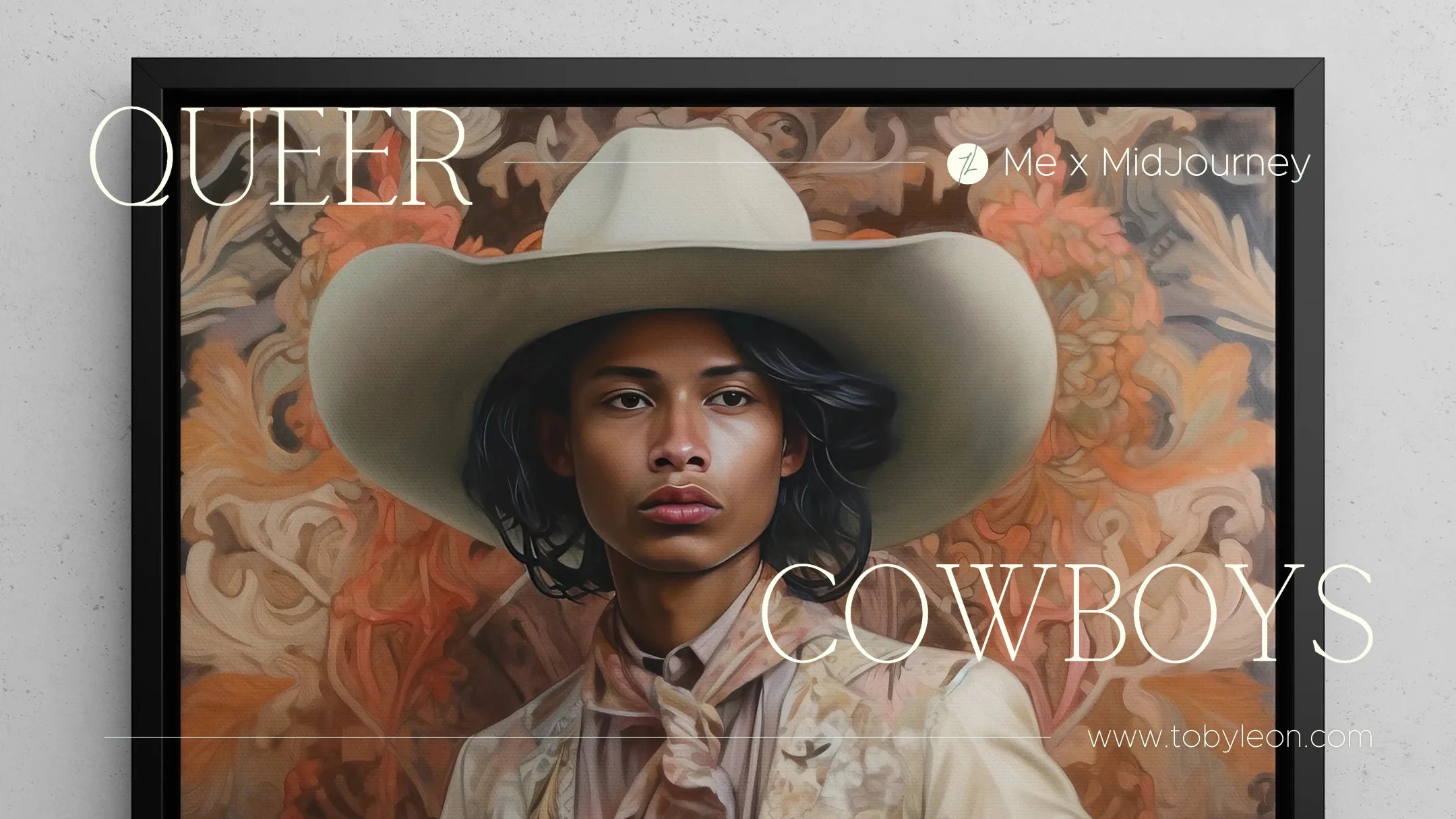 Celestial Emissary: Angel the Gay Cowboy Framed Canvas
Step into a world of divine beauty with our superior-quality framed canvas depicting Angel the Gay Cowboy. Inspired by the Greek origin of Angel meaning "messenger of God", this mesmerizing artwork serves as a universal emblem of love and inclusivity.
Expert Craftsmanship, Sustainable Forestry
Striking art meets environmental consciousness. The FSC® certified frame, made from sustainably sourced wood, perfectly complements the artist-grade canvas. This 38mm, 400gsm cotton substrate captures even the most subtle shifts in light and color. Creating a floating border, the frame is set approx 5mm from the edge of the canvas, a testament to our meticulous design philosophy.
Eco-Friendly Inks, Enduring Vibrance
Savor nature's palette in your home. We've harnessed the power of water-based eco-inks to ensure your framed canvas print retains its lush vibrancy without any chemical pollutants. Every line and shade is reproduced with exceptional clarity, transforming any room into an ethereal art gallery.
Locally Sourced, Globally Conscious
Artistic elegance delivered responsibly. By utilizing our regional production network, we ensure faster delivery with minimal carbon emissions. Embrace the breathtaking artwork of Angel the Gay Cowboy and contribute to a greener planet.