Adele Bloch-Bauer by Gustav Klimt Framed & Mounted Print
In Stock
'Love my framed print. Colors are vibrant and the framing is very professionally done.' - Sylvie (AUS)
◎ FSC® certified wood frame, enhanced matte fine art paper + acid-free mount board = 100% forest friendly

◎ UV resistant perspex glaze
◎ Produced in USA, EU, UK + AU
◎ This treasure = 3x the good



Everyday Fine Art
Ready to Hang on Arrival... or Hang About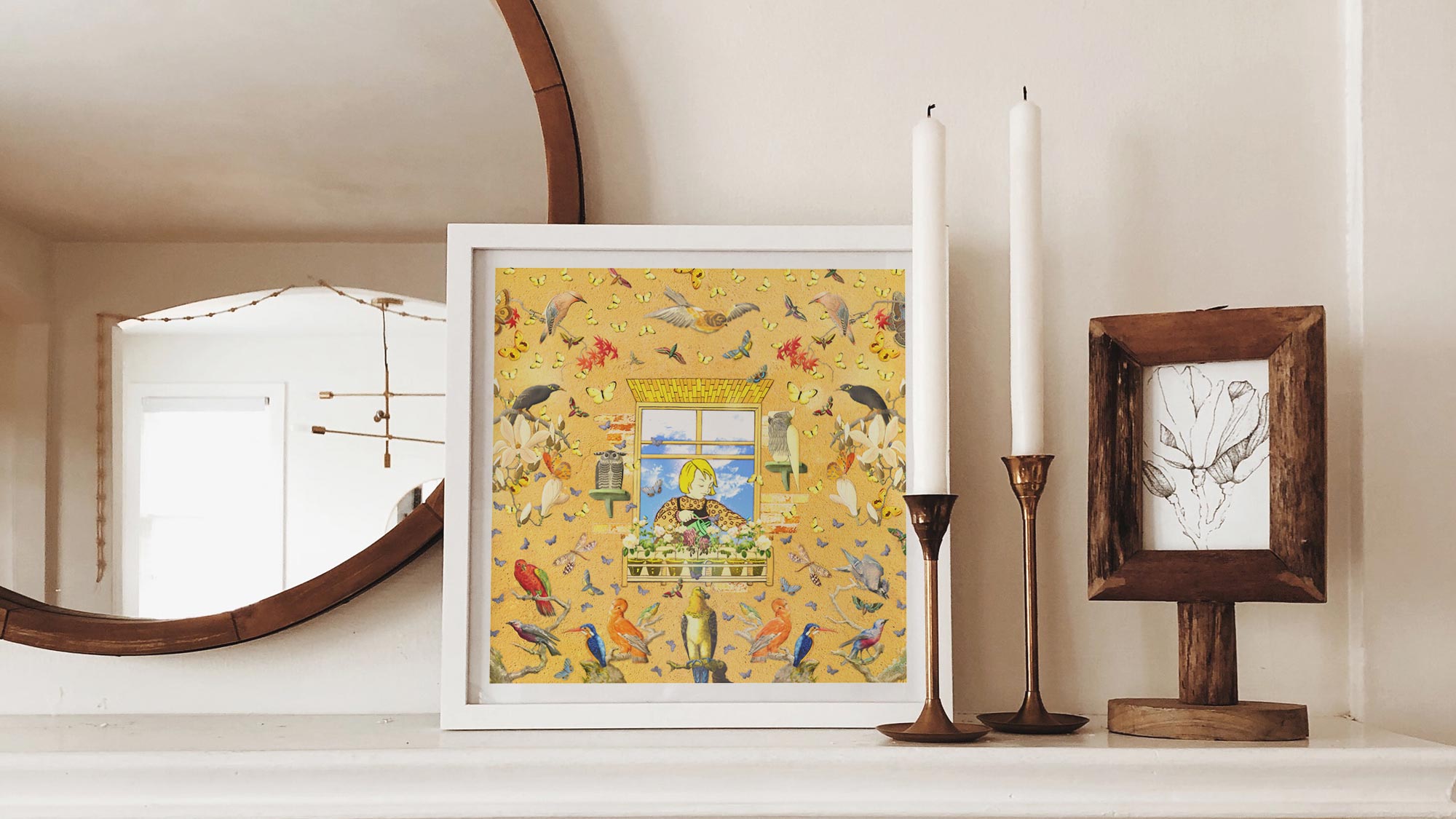 A Masterpiece for Your Home: Adele Bloch-Bauer by Gustav Klimt
Adorn your walls with a timeless piece of art history – the Adele Bloch-Bauer Framed and Mounted Print by renowned Austrian symbolist painter, Gustav Klimt. This exceptional museum-quality print captures the essence of Klimt's distinctive style, making it the perfect addition to your fine art collection.
Elegance and Sophistication in a Framed Wall Art
Our framed print showcases the mesmerizing portrait of Adele Bloch-Bauer in exquisite detail. The frame itself is crafted to complement Klimt's artwork, lending an air of elegance and sophistication to any room. This framed wall art is a stunning tribute to Klimt's artistic prowess, and a statement piece that will captivate all who lay eyes on it.
Experience Museum-Quality Fine Art in Your Own Home
Premium-grade materials ensure long-lasting, vibrant colors
Archival-quality print preserves the original's intricate details
Expertly mounted and framed to enhance the artwork's visual appeal
Ideal gift for art enthusiasts and collectors alike
Elevate your home décor with the Adele Bloch-Bauer by Gustav Klimt Framed and Mounted Print – a true masterpiece that combines the beauty of fine art with the craftsmanship of professional framing.
Ready To Hang On Arrival
Delivered fully strung and ready to hang right out of the box.
Milled with simple, clean lines. Presented with a satin finish.
Lightweight and robust.
Perspex glaze.
Satin laminated finish for added protection.
Delivered Safe 'n' Sound
Delivered in rigid, double-walled corrugated cardboard box, ensuring maximum protection.
3 Frame Colors
Available in black, white or natural.
Frame has a square profile measuring 20mm (front face) by 23mm (depth from wall).
Enhanced Matte Art Paper
A premium quality heavyweight fine art print material with a smooth, clean finish. This museum-quality paper is extremely consistent and works perfectly with large, full colour graphics or illustrations.
The matte finish emphasises different highlights and tones in the source artworks; helping to create stunning works of art.
Forest Stewardship Council — Inside & Out
Created from high-quality, sustainably sourced wood (FSC certified).
FSC Certified enhanced matte art paper
Flush surface mount — "conservation grade", sustainably sourced, 100% acid free, and will not discolor or fade with age.