4" x 20" Walnut Cutting Board | Artistic Food Displays Made Easy
Only 11 Left In Stock...
+ Free shipping — carbon neutral
+ Available in continental USA only
+ Produced by folks paid fairly
+ This treasure = 3x the good


Good Deeds Baked In
Little Treasures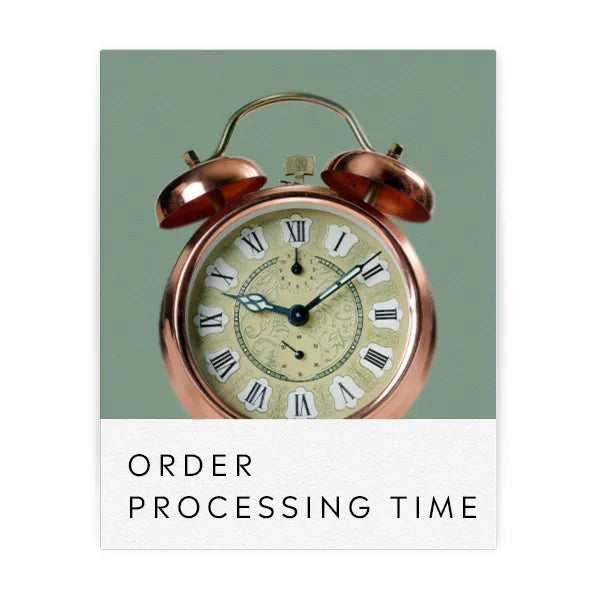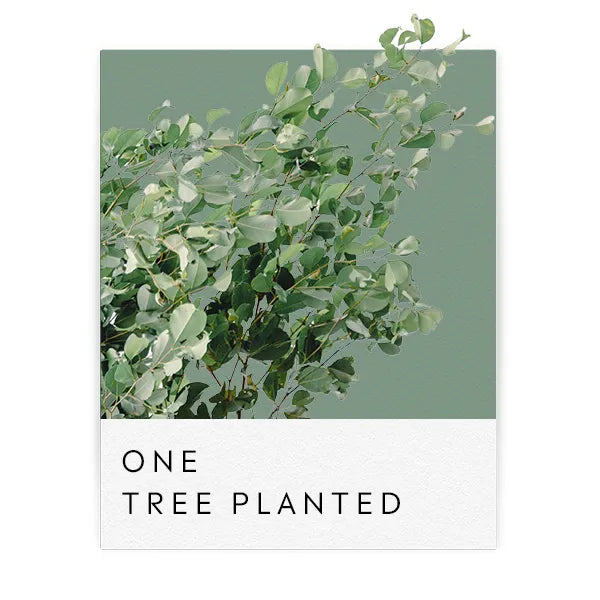 This treasure plants a tree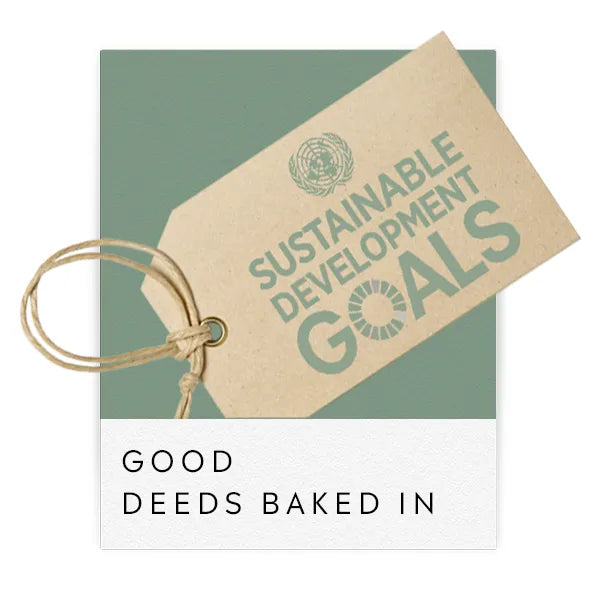 Unleash Your Inner Culinary Artist
Elevate your culinary creations with our 4" x 20" Walnut Cutting Board and Bread Paddle, designed to help you craft stunning food displays. With its convenient handle for effortless carrying, this cutting board serves as your ultimate companion for arranging finger foods, stylish cheese boards, and delectable appetizer spreads that will impress your guests.
Premium Quality and Sustainable Craftsmanship
Made in the USA, this cutting board boasts certified sustainably-grown walnut wood, ensuring durability and a beautiful natural finish. Its dimensions (4 x 20 x 0.75 inches) and weight (3 pounds) make it a sturdy and reliable addition to your kitchen. Plus, with every purchase, we plant a tree, contributing to a greener planet.
The Ideal Gift for Any Occasion
Whether it's a holiday, birthday, anniversary, or a spontaneous surprise, our Walnut Cutting Board and Bread Paddle makes for the perfect present. Delight your loved ones with a gift that combines functionality, elegance, and environmental consciousness, ensuring a lasting impression.
❤︎ No Nasties, Ever
You'll never find any paraffins, toxins or chemical nasties here. Only 100% food-safe ingredients from start to finish.

❤︎ Wood Lovers
Virginia Boys Kitchen only source wood from forests growing at least 2.4x faster than the harvest + mortality rate, which is verified sustainable by AHMI. While they work with many high quality materials, walnut wood is and always will be their first love.

❤︎ Family-Run
Virginia Boys Kitchen are a family-run business from Virginia! And despite the name, they're not all boys!

❤︎ Kind to the Earth
Virginia Boys Kitchen believe we owe it to dear mother earth to focus more on "putting in" than "taking out." A world where there's such a thing as having nice things that give back. That's why, with every purchase, Virginia Boys Kitchen plant a tree. And their packaging is made in the US from 100% recycled, 95% post-consumer materials. And all package printing is done with vegetable-based inks.

❤︎ Local, Local, Local
All Virginia Boys Kitchen products are locally made, because they say YES to quality and YAY to local!

❤︎ Your Purchase Has Power
When you buy any Virginia Boys Kitchen treasure, you're directly supporting reforestation efforts around the world, and one of the best bets to mitigate the effects of climate change.
The Virginia Boys Kitchen mission is to make treating yourself to finer things and caring for the environment not mutually exclusive, but positively reinforcing!

❤︎ Virginia Boys Kitchen creates more forest than they use
Virginia Boys Kitchen put sustainability at the core of everything they do. Investing in green practices to minimize waste, water, and energy footprints. Still, mass production of goods is all about taking things out of their environment, with little action taken to putting back in. Right?... Wrong. We believe we owe it to dear mother earth to focus more on the "putting in" than the "taking out".

❤︎ Beautiful, natural kitchenware you can trust
Just because we're setting out to leave our home better than we found it, doesn't mean we can't make beautiful things in the process! Their kitchenware is designed for people who want to take care of their things rather than replace them, and has been crafted to last a lifetime of home cooking.

❤︎American Hardwood
Virginia Boys Kitchen work with Appalachian Hardwood to ensure the wood they harvest is held to the highest standards of sustainable forestry.

❤︎ Local Manufacturing
Virginia Boys Kitchen source their materials locally and domestically, and all their products are made in America.

❤︎ Wood Finish
Virginia Boys Kitchen wood seasoning oil is made from pure fractionated coconut oil. No GMOs, no paraffins, no toxins, no nasties here!

❤︎ Planting Trees
Virginia Boys Kitchen are committed to giving more than they take. That's why with every purchase, they plant a tree (1 cutting board = roughly 1/50th of a tree).
Your Purchase Makes 3x Real-World Impacts:
1. Every treasure on our store is socially responsible — ethically produced by artists, makers, crafters and creators paid fair wages in safe and generous working environments.
2. Every treasure has local & sustainable giveback baked in through our partnership with Buy1Give1 — so your purchase directly impacts people's lives, helping communities across the world thrive.
3. Every treasure = 1 tree planted through our partnership with the Eden Reforestation Project — if you purchase 3 treasures, we plant 3 trees, because less isn't always more.
Everything we buy is a vote for the world we want to live in...
Treasure Hunting
Orders + Shipping