16th + 17th C. Pattern Art Phone Case - L'ornement Polychrome | Albert Racinet
In Stock



Battle of the Beauties
Gloss vs Matte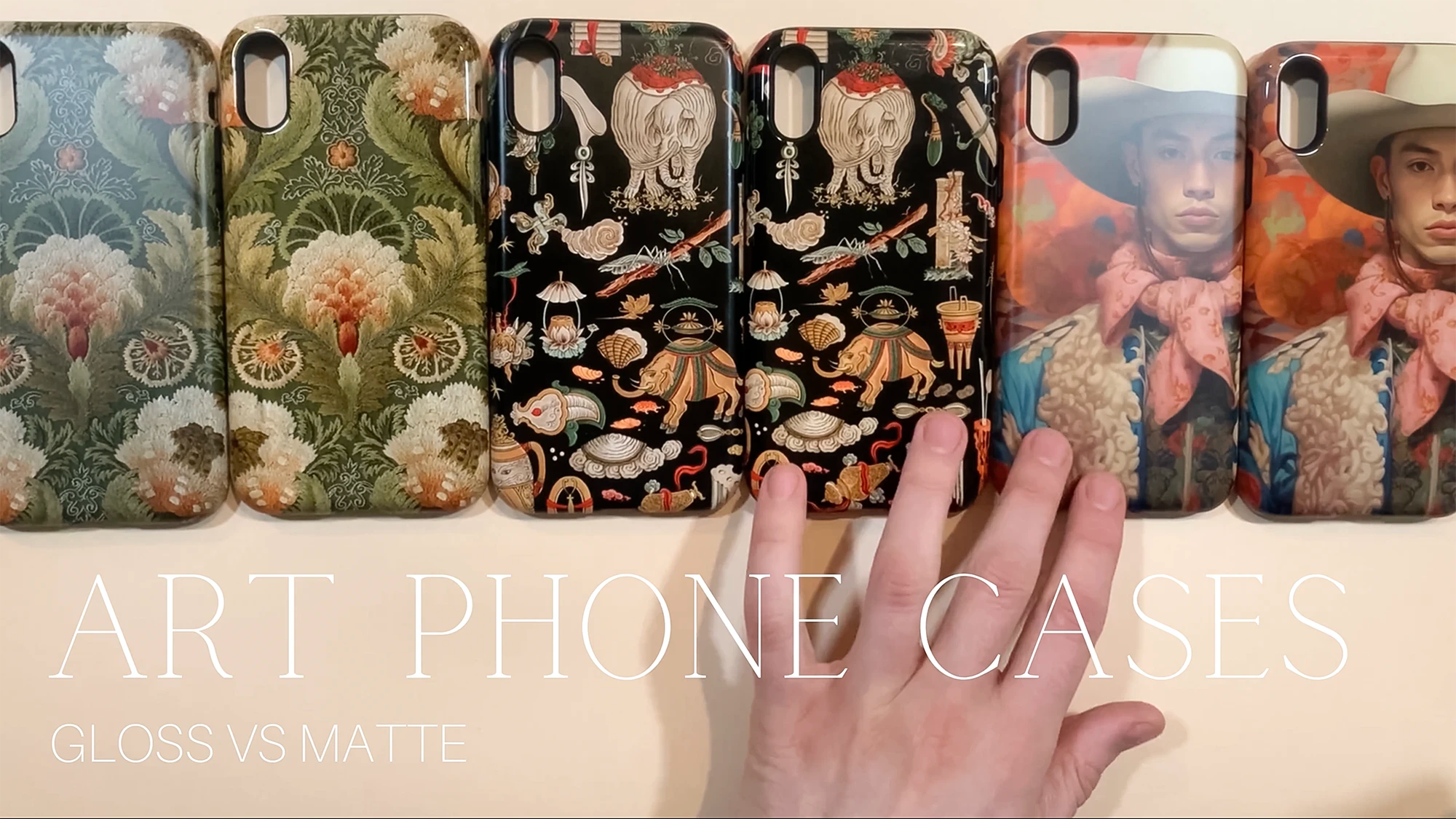 Classic Art Phone Case

Drawing inspiration from the captivating patterns of 16th and 17th Century L'ornement Polychrome, our artsy iPhone cases meld the allure of historical artistry with state-of-the-art protective features. Immerse yourself in the enchanting creations of Albert Racine while keeping your device secure with advanced defense technology.
Elegant Pattern Phone Case with

 Dual-Layered Strength

Skillfully designed with a sturdy dual-layered composition to provide optimal protection. The outer shell, made of impact-resistant material, boasts both lightness and durability, whereas the flexible silicone inner layer delivers superior shock absorption, ensuring your phone remains unscathed from everyday accidents.
Designer Phone Case with Ornate Flair
Explore our extensive range of artistic iPhone cases adorned with delightful and sophisticated patterns, bestowing your device with a unique sense of identity. Transform your phone into a mobile art exhibit that reflects your singular style and admiration for ageless art.
★★★★★
"So easy to put on. Looks and feels wonderful; smooth and strong." — Máire on Tulips by William Morris Phone Case
★★★★★
"Timeless. We love our new iPhone case for our daughter. Well made and beautifully designed." — Mark on Just The Headlines iPhone Case - B&W
★★★★★
"Love the cover. Such a happy photo. I've dropped the phone a few times, but the case has kept it from harm." — Linda on the Lemon Lime iPhone Case
★★★★★
"Snug and stylish. Both subtle and distinctive, matching every outfit but easy to find in a sea of devices. I'm often asked where I acquired such a fancy case!" — Alex on the Divine Order Case
★★★★
"So unique and distinctive. I've left it in places a few times, and people always know it's my phone and get it back to me, because it's so unique and distinctive." — Jules on the Showstopper iPhone Case - B&W
Yes, this phone is made from plastic... but we don't do junk. Meaning your new case is REACh, RoHS and TUVRheinland certified. Declared free from chemical nasties by very smart science people across the US and EU. Thanks, scientists!
Amazing printing quality. Super strong case.
Thanks! ✨ They really are strong The supplier calls them shatterproof and... I haven't driven a car over them or anything, but I have dropped my own phone a fair bit. Always doing too much. Anyway, my phone is pristine and the case is hardly even nicked. Stylish but STURDY — just my type!