10" Spiral Metallic Silver Hot Pad - Fair Trade Art Decor
Only 20 Left In Stock...
'I love everything I have bought from Kazi. One-of-a-kind pieces that light up a room.' - Susan (USA)
— Automatic 20% OFF at checkout
— Explore more Kazi Goods treasure
— Free shipping: carbon neutral, too
— Available in continental USA only
— No returns / exchanges: see why below
— Your new treasure = 3x the good



Handmade In Africa
Weaving Hope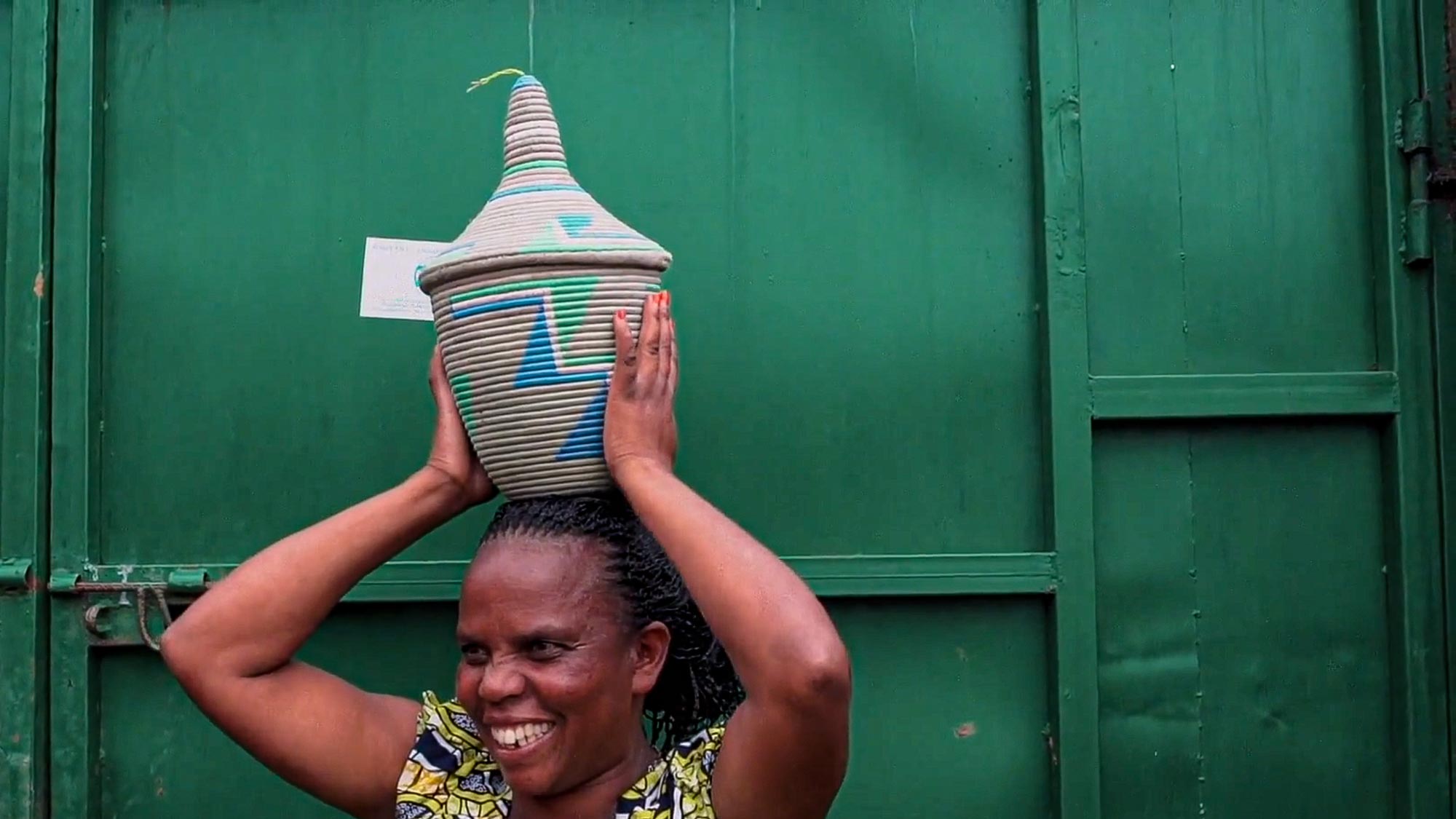 Kazi Goods - HANDWOVEN IN RWANDA
The three-line pattern on this basket is known as the "unity" design and symbolizes the three ethnic groups that divided Rwanda in 1994, but who now work together to heal wounds from the past. Weavers heal through the collective effort of working toward the same purpose and goal: to create beauty with their own hands.
This heat resistant trivet is perfect to set a tea kettle on or hot dish from the oven. With a woven loop attached on the back, they can be hung up as wall decor for a globally inspired feel.
Specifications:
Approximately 10" D x 0.5" H

Made in Rwanda

Product is made from all natural fibers of sisal and sweet grass

Organic dyes are used to dye the sisal

Profiled weaver tag is attached to each product

Trivet has a hang loop on the back for wall décor

Safe to use with food
*All products are made by hand with love and vary slightly in color and size. Made only in an ethical, fair trade environment. Handwoven by a cooperative of women located in Rwanda, this one of kind piece takes weeks to complete.


Discover Kazi Goods: Impact Artistry
At Kazi Goods, craftsmanship and ethics intertwine to create a tapestry of beauty and change. Let's dive into the heartwarming narrative of how Kazi Goods meticulously handcrafts their exceptional wall statement pieces. From sustainable practices to empowerment, this is a story that brings joy, sustainability, and lasting impact to your space.
Empowering Artisans, Transforming Lives
At the core of Kazi Goods is empowerment. Our African artisans nurture fibers right at their homes, fostering self-sufficiency in their craft. This isn't just about materials; it's about creating a brighter future for entire communities. As these artisans flourish, they share their success by providing opportunities for others. This ripple effect of empowerment is what fuels our mission.
From Nature to Elegance: Crafting the Journey
Creating a Kazi Goods piece is a journey of inspiration and skill. Their global design team collaborates closely with African artisans to conceive pieces that seamlessly fit modern homes. The true magic lies in the materials – raffia, elephant grass, and sisal, all harvested responsibly. Natural dyes bring these materials to life in vivid colors, harmonizing nature and creativity.
Artistry in Every Stitch: Weaving the Story
Each Kazi Goods piece is a testament to artistry and unwavering dedication. Artisans, often in groups or at home, embrace a time-honored weaving process. They meticulously shape fibers into patterns that narrate stories and carry forward tradition. The outcome? A piece that's not merely decorative, but deeply meaningful. It's a tribute to craftsmanship, heritage, and the sheer joy of creation.
Beauty, Ethics, Impact: Triple Commitment
Kazi Goods goes beyond aesthetics; it's about values. Their designs seamlessly blend tradition with contemporary aesthetics, bringing beauty to everyday life. Sustainability is the foundation – from responsible materials to clean energy practices. And the impact? It's profound. By ensuring artisans receive fair wages, Kazi empower communities by uplifting lives.