10" Raffia and Banana Fiber Storage Basket - African Woven Wall Art Decor
Only 21 Left In Stock...
+ 20% OFF: Buy any 2 KAZI pieces to save
+ No returns / exchanges - end of line stock
+ FREE carbon neutral shipping
+ USA only: ships from California
+ Ethically handmade African fair trade
+ Your new treasure = 3x the good

Handmade In Africa
Weaving Hope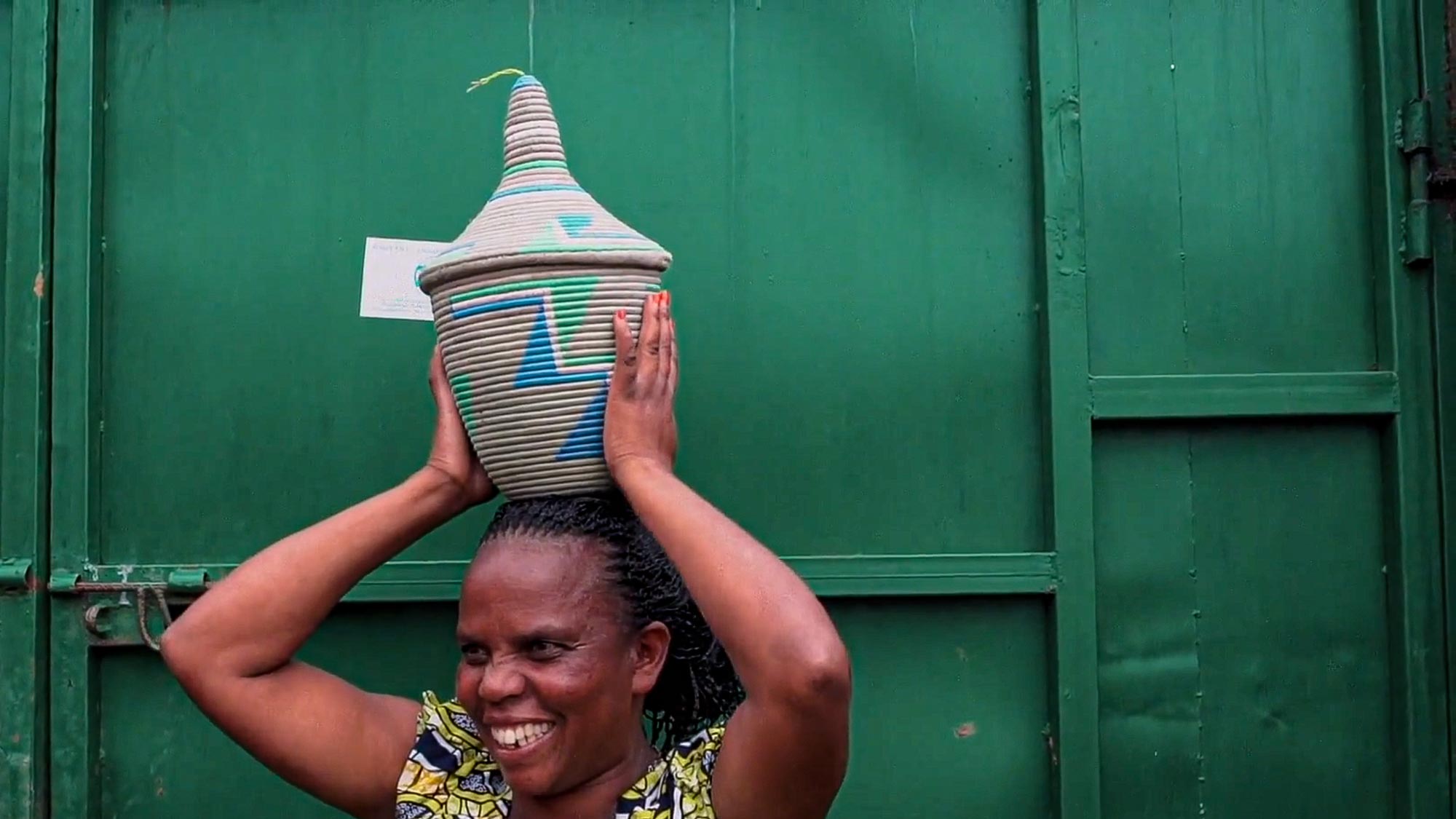 Kazi Goods - HANDMADE AFRICAN BASKET FROM UGANDA
Kazi's 10" banana  catch all woven baskets are perfect for... just about anything! Use these stunning home decorations as bathroom storage. Organize your bedroom accessories with these durable, handwoven baskets. These chic home accessories can be beautiful accent decor in your home office or the perfect size for a deep fruit basket on your countertop.
Made with the highest quality of materials, all of Kazi's designs are inspired by an understanding of the deep culture in Uganda and would make a beautiful addition to any home. These delicately textured and woven baskets were made by groups of women across Uganda in an ethical, fair trade environment.
Artisans weave together raffia and grass to achieve these incredible pieces of functional art. This basket is made with a combination of innovative craftsmanship and traditional techniques. Each one is carefully crafted with eco-friendly materials to ensure that it is not only beautiful, but sustainable too.
Specifications
Approximately 9" D x 9" H

Fair Trade, Nest Seal of Transparency

Made in Uganda

Products are made from all natural fibers of raffia and banana fibers

Organic dyes are used to dye the raffia

Profiled weaver tag is attached to each product
*All products are made by hand with love and vary slightly in color and size.
Made in an ethical, fair trade environment. Handwoven by a cooperative of women located in rural Uganda this one of a kind piece takes days to complete.
Meaning and Purpose

How we handle hardships is a true testament to our resiliency. This weaver's story shows heartache, but most importantly her triumph over her hardship is inspiring to her craft and family. "At eighteen, I married a man who did not treat me well. The marriage and mistreatment destroyed me emotionally, and I carry the pain with me to this day...I love weaving because it keeps women from begging and allows a single mom like me to provide my children with everything they need. Not only has it lifted me and so many other women out of extreme conditions of poverty, but it provides us with a safe place."
Your Purchase Makes 3x Real-World Impacts:
1. Every treasure on our store is socially responsible — ethically produced by artists, makers, crafters and creators paid fair wages in safe and generous working environments.
2. Every treasure has local & sustainable giveback baked in through our partnership with Buy1Give1 — so your purchase directly impacts people's lives, helping communities across the world thrive.
3. Every treasure = 1 tree planted through our partnership with the Eden Reforestation Project — if you purchase 3 treasures, we plant 3 trees, because less isn't always more.
Everything we buy is a vote for the world we want to live in...