10" Abstract Apricot & Seafoam Hot Pad - Fair Trade Art Decor
'I love this and everything I have bought from KAZI. One-of-a-kind pieces, handmade with love and skill that light up a room.' - Susan (USA)
Only 60 Left In Stock...
+ 20% OFF: Buy any 2 KAZI pieces to save
+ No returns / exchanges - end of line stock
+ FREE carbon neutral shipping
+ USA only: ships from California
+ Ethically handmade African fair trade
+ Your new treasure = 3x the good

Handmade In Africa
Weaving Hope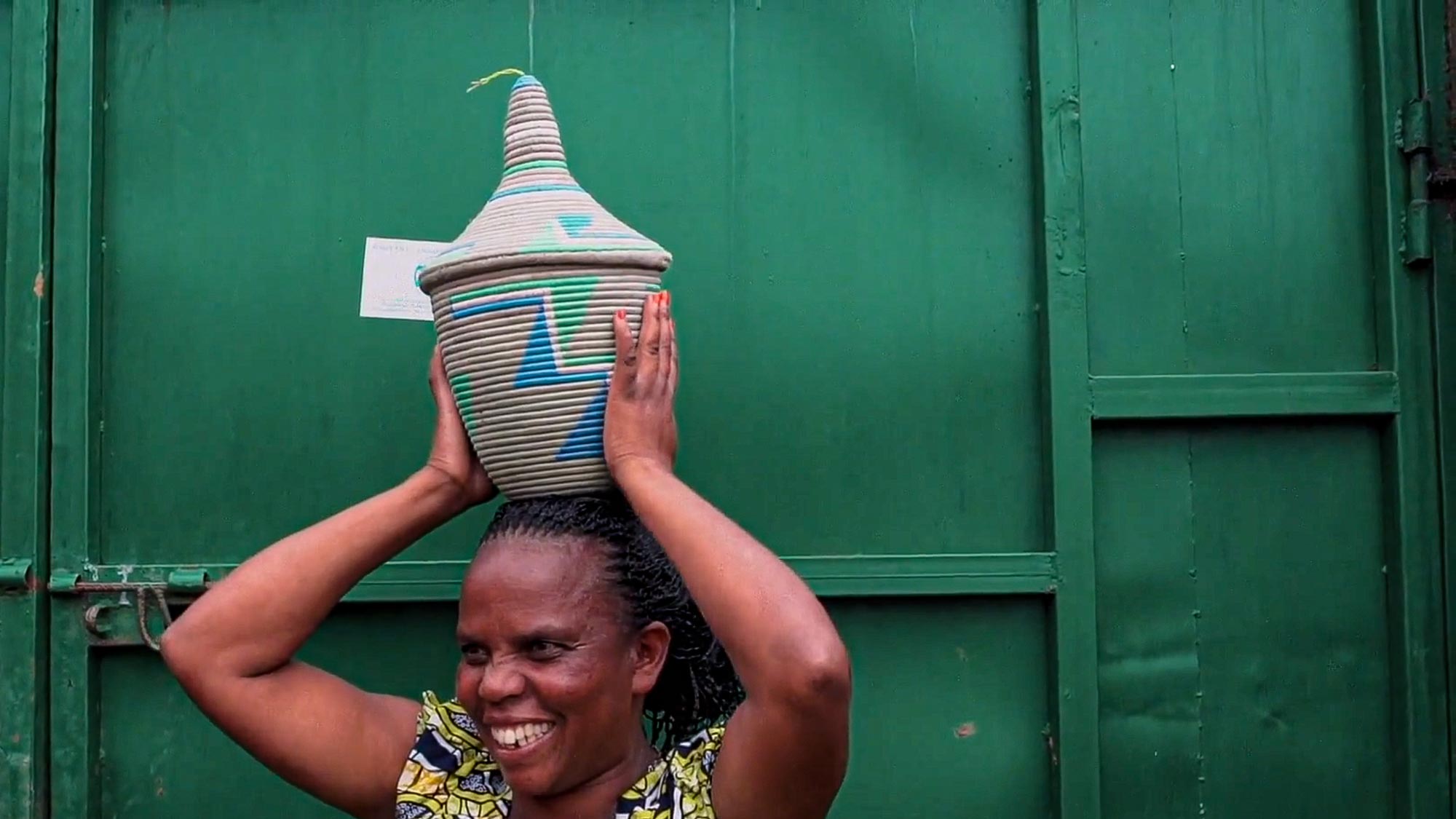 Kazi Goods
HANDMADE IN RWANDA
These hot pads are functional home decor !
This trivet serves as a hot pad protector for any countertop or tabletop and is sure to be a conversation started with family and friends you are serving.  You can't go wrong with a trivet as a thoughtful hostess gift for mom, grandma, or a new neighbor!  Our sisal trivet can be a personalized gift that finds itself super useful in every home and will match your indoor and outdoor decor.  If you happen to give it to a non-baker, the woven trivets are ready to hang on your wall as a simple yet breathtaking piece of wall art.  Each trivet comes with a hand-stitched loop on the back so it is ready to hang.
These colorful, textured trivets were made by groups of women in small cooperatives across rural areas of Rwanda in an ethical, fair trade environment.  They weave together sweetgrass and sisal fibers using a sewing needle to achieve these incredible pieces of art. 
Specifications:
Approximately 10" D 

Fair Trade, Certified Nest Seal of Transparency

Made in Rwanda

Products are made from all natural fibers of sisal and sweetgrass

Organic dyes are used to dye the sisal 

Profiled weaver tag is attached to each product

Each trivet has a hand-stitched loop on the back for quick hanging

Heat resistant, great for protecting tables and countertops
*All products are made by hand with love and vary slightly in color and size.
Made of the highest quality natural fibers in an ethical, fair trade environment. Sisal is wound stitch by stitch around a small sweetgrass bundle. Handwoven by a woman in remote regions of Rwanda.
Meaning & Purpose
Handmade by an artisan in rural Rwanda, over several days in her home. The sale of this product means a fair wage and an opportunity to provide for her family where few job opportunities exist. By pairing market access with training and education, KAZI artisans are earning 10x traditional wages and are transforming into well respected business leaders in their communities, helping lead and create a positive future.
Care Instructions

Cleaning

• Made of natural fibers and grass; do not submerge in water.
• If  necessary, use a damp cloth to wipe or spot clean.
• Avoid using chemicals or detergents.

Sun and fading

• Due to being all natural fibers, keep dyed products out of direct sunlight for long periods of time to avoid natural fading.
• All natural products with little or no coloring do well in direct sunlight.

Moisture

• Avoid soaking, if spilled on and soaked, ensure to pat dry and air out, or mold could build up and the natural dyes could run.

Your Purchase Makes 3x Real-World Impacts:
1. Every treasure on our store is socially responsible — ethically produced by artists, makers, crafters and creators paid fair wages in safe and generous working environments.
2. Every treasure has local & sustainable giveback baked in through our partnership with Buy1Give1 — so your purchase directly impacts people's lives, helping communities across the world thrive.
3. Every treasure = 1 tree planted through our partnership with the Eden Reforestation Project — if you purchase 3 treasures, we plant 3 trees, because less isn't always more.
Everything we buy is a vote for the world we want to live in...
More Art Decor from Kazi
Meet the Family